Six-year-old Sadie Bond has been painting her dad Nathan's nails ever since she was a toddler.
In a sweet video from Upworthy, Nathan gives viewers a glimpse into his nail-painting process and talks about the special way he bonds with his daughter. "When I walk around with them, I look at my nails that she's painted," the dad says. "I think about her, and that's really nice. That's like a way of taking her around with me."
Though Nathan says people sometimes stare and little kids ask questions about his nails, he uses that as an opportunity to spread an important message about gender stereotypes. When children say "That's for girls," the dad simply responds, "No it's not."
"There's no boy color or girl color," adds Sadie in the video.
For Nathan, who lost his wife Elisa to cancer last year, wearing his daughter's nail polish on his fingers and toes is about more than aesthetics. "As a single dad, raising a really strong confident woman is super important for me," he says. "And making sure she's got great role models, but also being a great role model is a primary goal."
If this video is any indication, he's already achieved that goal.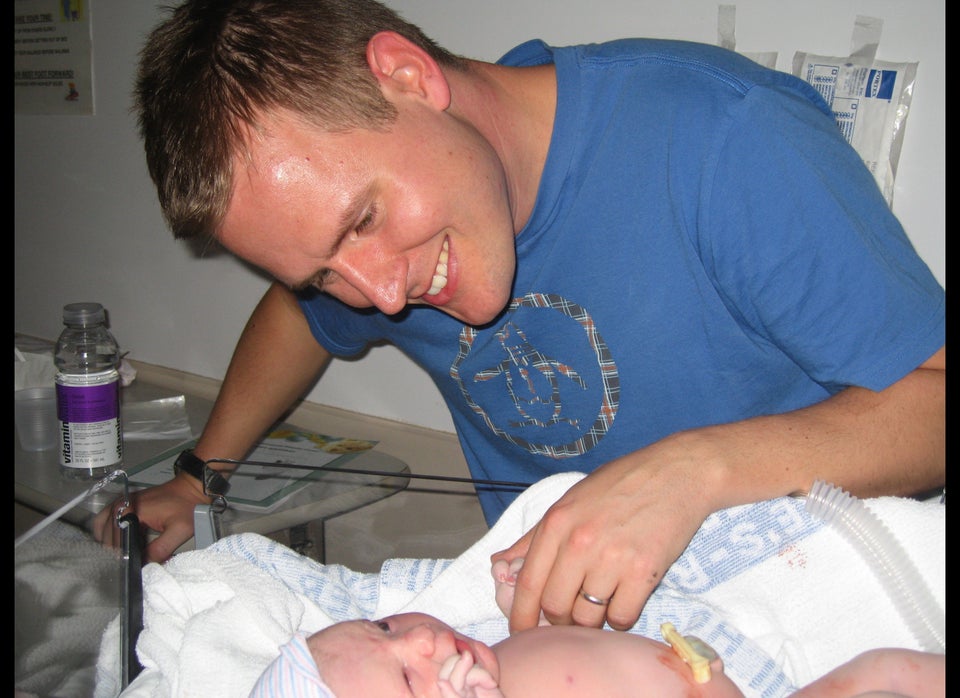 First Photos Of Dads And Babies