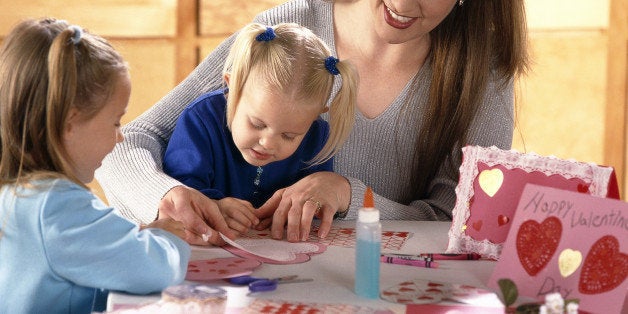 The big day is approaching. It's hard to miss -- there are balloons and candy and flowers everywhere. Everything is tinted some shade of red or pink. People are making reservations, securing dates, and trying to find that perfect gift that accurately conveys the appropriate amount of like, lust, or love for that special someone.
And I'm supposed to hate it all. I've been relegated to the role of jaded and bitter, divorced girl. I realized this the other day when one of my friends casually mentioned throwing an anti-Valentine's day party and looked to me for approval. I was supposed to enthusiastically agree. I was expected to say, "YASSSS" and suggest we blast Bon Jovi's "You Give Love a Bad Name," while creating a list of all the reasons it is better being single anyway. But I didn't, and I won't.
Sure, I went through a divorce and it was horrible. No, I haven't yet found that guy who is willing to accept my babies and me as the brilliantly beautiful package we are. Yes, this is my third Valentine's Day without a date (I accept all forms of flowers and chocolates if you feel the need to remedy that). And I realize that all of that should make me cynical.
I should just resign myself to a life alone with my bitter thoughts and a house full of dogs. I'm supposed to hate the very idea of love and the illusion it is. I should shoot looks of contempt at every couple I see holding hands and proclaiming their love for one another. Right?
I still love love. I'm happy for those who have found it. My hair stylist has been with her boyfriend-turned-husband since she was fourteen. I think that's amazing. My grandparents have been married for over sixty years after dating for only three weeks before eloping. Only true love and hard work could account for that, and that inspires me and gives me hope. I choose to celebrate that kind of love.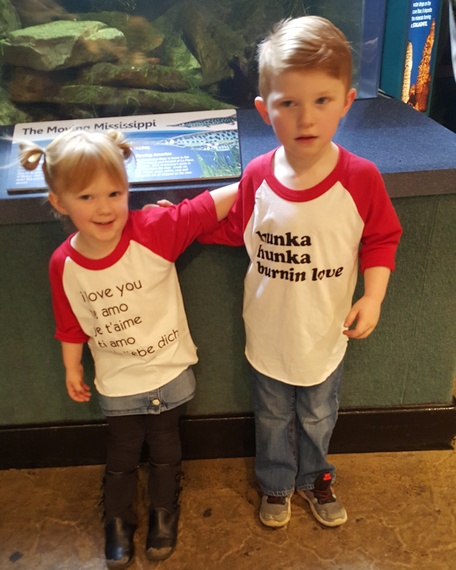 I also choose to celebrate all of the love in my life. I see it every day in all different forms. My family calls and texts and visits, and I see the love. My friends go to dinner with me, listen to me complain, and pretend my jokes are funny, and I see the love. My children give me hugs and kisses, make me laugh, and remind me that my life and heart are so full. And I see the love. Who said Valentine's Day was solely for romantic love? I choose to celebrate all the love.
Most importantly, I celebrate Valentine's Day for my kids. See, they are young and beautifully innocent. They see the world and the people in it through clear eyes and a pure heart. And I refuse to be the one who ruins that for them with bitterness, anger, and cynicism. I don't want to weighed down by my past--why, then, would I pass that burden on to them?
So, we bought the Avengers and princess valentines. I made the Pinterest wreath out of cardboard and coffee filters. We decorated the Christmas-turned-Valentine tree with hearts. We will bake some heart shaped cookies for all their friends at school and church. And we will celebrate love this Valentine's Day (and hopefully for days and years to come). Because love may sometimes be hard, and it may even end in heartbreak. But choosing to love, that is always brave and right and good. And it's worthy of celebration.