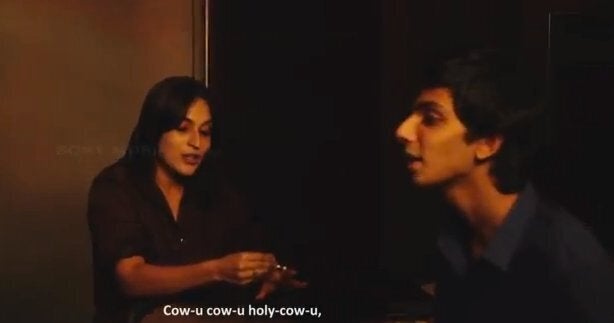 A song in a South Indian language groomed to become a viral hit is inspiring a new kind of "youthspeak" for a generation of Indians raised on Hindi and English fare, reports the BBC. "Kolaveri," or "Murderous Rage," is written in "Tamglish" -- a street mix of English and Tamil that mostly involves adding a -u sound to the end of English words.
The lyrics are meant to be from the mind of a drunk boy who's just been dumped; they poke fun at Tamglish while reveling in its accidental poetry (a sampling: "girl-u heart-u black-u"), and have become ubiquitous Facebook status updates for young Indians and their American-born counterparts.
Adding to the song's momentum are the people behind it. "Kolaveri" will appear in "3," a movie helmed by three children of Tamil movie royalty, one of whom, an actor named Dhanush, penned and sang the lyrics.
We've posted the subtitled video below. For readers who'd rather resist the marketing machine, just know you'll probably find yourself Googling what a "soup boy" is some day anyway.