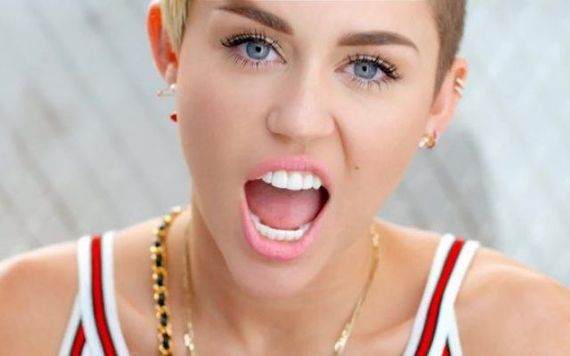 Say what you will about Miley Cyrus but the girl has the ability to accumulate press. And, what I've always loved about her, even when her actions made me cringe, is that she didn't seem to care what other people said or thought. That kind of self-confidence, especially in a girl that age, always blew me away.
But, now she just because my freaking hero.
Have you heard of The Happy Hippie Foundation yet? If not, I want you to finish reading this sentence and take the link to read about it. I'll be right here when you come back.
Did you read about it? Can you understand why I am moved to tears by her work? She outlines how 40 percent of homeless youth identify as LGBT and how 1 in 3 transgender youth have been turned away from shelters. She has started an organization to directly help homeless youth, LGBT youth, and other vulnerable populations achieve positive outcomes in their lives.
And Miley isn't just talk. She raised over $200,000 in 24 hours for My Friend's Place, an organization dedicated to helping homeless youth. I can't even read their description of homeless youth statistics without getting choked up.
Miley's marketing for her foundation is smart. She'll be having backyard jam sessions with huge names like Joan Jett and posting them on Facebook to help raise awareness. Um, can you get any cooler than Joan Jett??
Somewhere along the way, little Hannah Montana has grown up to be a young woman who has the world's attention with a voice on very adult issues. Her recent interview in Out magazine painted the picture of a young woman coming into her own with a desire to use her influence to change the world for youth.
As the parent of a transgender 9-year-old girl, I was excited to share that Miley is very aware of gender issues and embraces a life free from the boxes we traditionally put people into. From the Out Magazine article:
"Miley says she already spent a lot of time struggling with traditional gender expectations--and being resentful that she was a girl. "I didn't want to be a boy," she clarifies. "I kind of wanted to be nothing. I don't relate to what people would say defines a girl or a boy, and I think that's what I had to understand: Being a girl isn't what I hate, it's the box that I get put into."
My daughter didn't know who Hannah Montana was (we missed that by a few years) but she was very aware of who Miley Cyrus was. I wish I could have captured the grin that spread across her face when I shared the news with her. Though my daughter identifies strongly as a female, I have a heart for gender-fluid individuals and feel that they are desperately underrepresented and face even more barriers. I'm so happy that Miley has been open and rather candid about her wish not to be put into a binary box.
Thank you, Miley. I am truly impressed with your work and I'm thrilled that my daughter can call you a role model.
Yep, I just said that. And meant it.
Calling all HuffPost superfans!
Sign up for membership to become a founding member and help shape HuffPost's next chapter