Raquel Renteria was hesitant about having a C-section to welcome her second child. Now, she's certain the experience has made her a "badass mama."
Renteria welcomed her daughter on Nov. 23. She hoped to have a "natural, peaceful birth" with a midwife, but at 32 weeks she learned her baby was in a breech position. At 37 weeks, the baby still hadn't managed to flip over so Renteria agreed to have a C-section, a decision she said was not easy for her.
"I was terrified of this surgery," she wrote in an Instagram post about her experience. "I was afraid of this scar and the long-term effects it would have on [my] body and my mind. I was worried I would feel inadequate, like I didn't give birth to her."
Renteria wrote that many moms told her that despite her fears she would be OK with her decision, and they were right. On Instagram, she wrote that she is now embracing her birth experience with her daughter.
"I don't feel as if I was robbed of a birth or like less of a badass," she wrote. "This scar proves that I am indeed a #badassmama!"
The mom of two, who had a vaginal delivery for her firstborn, told The Huffington Post she now realizes she's even more of a "badass" for being at peace with her decision to have a C-section and focusing on a full recovery for herself and her daughter. She also noted she admires all mamas, no matter what kinds of delivery they experienced.
In her Instagram post, which has gotten more than 3,100 likes, Renteria made it clear that the scar her daughter left behind is something to be proud of.
"I couldn't be more proud of this scar," she said. "I couldn't be more proud of myself."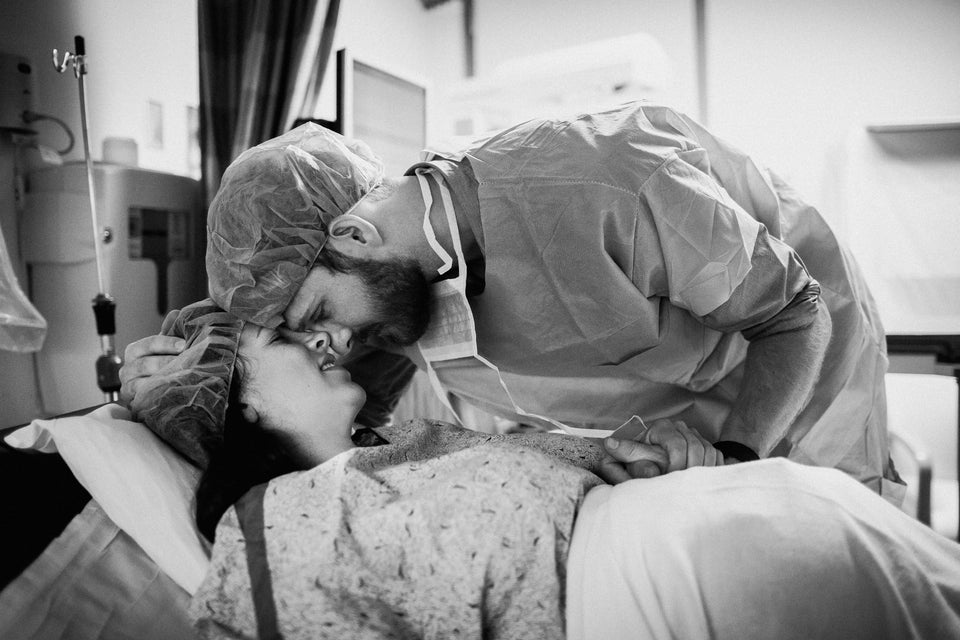 Photos That Celebrate The Beauty Of C-Section Birth