A mom-of-two is using Instagram to spread a message about breast milk donation.
On Monday, Ashley Clifford posted a photo of her 5-month-old daughter, Ellie, on Instagram. In the picture, Ellie lies on the floor surrounded by bags of her mom's donor milk ― 295 ounces to be specific.
"When I found out I was pregnant with this baby, my DREAM was to not only be able to breastfeed her, but to be able to donate milk as well," Clifford wrote in the caption. "This picture represents many sleepless nights, especially from the first couple weeks, 295 ounces of extra milk, five blocked ducts, and a 17.5 lb healthy, growing baby girl."
The mom noted that she donated 200 ounces of breast milk for the first time this week. "The feeling I'm having is hard to explain. It's a mix of excitement and love, but at the same time, I'm having some reservations, only because nursing and pumping is HARD!" she wrote. "I feel kind of protective of this haha BUT that isn't going to stop me from giving some of this away."
Clifford told The Huffington Post she struggled to breastfeed her first child, David, who is now 2 years old. "Breastfeeding is a lot harder than it seems," she recalled. After a month of exclusive breastfeeding, David wasn't gaining much weight, so she started supplementing with formula and eventually stopped nursing.
Still, she decided to give nursing another go with her second child. "Since the day I found out we were expecting again, I spent time researching and talking to people who already were successful with breastfeeding," Clifford explained.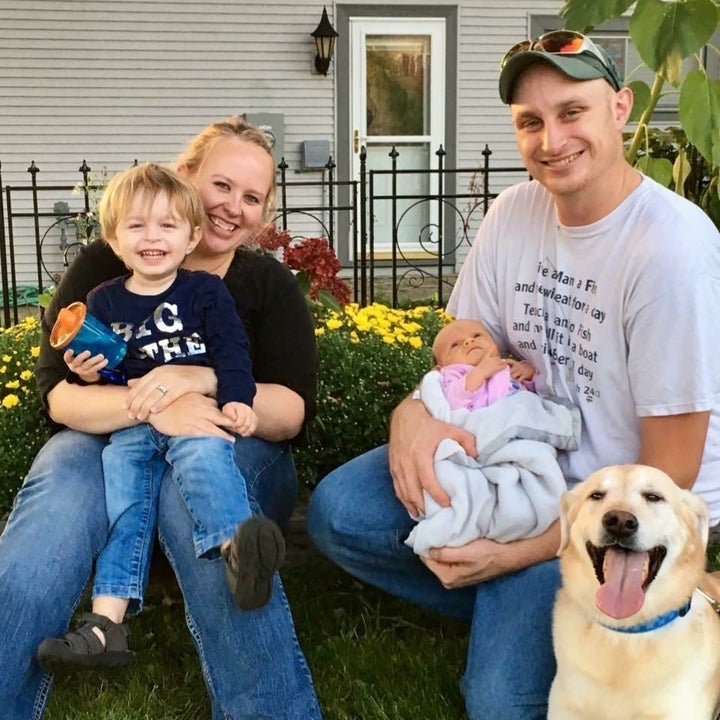 "I think that helped make breastfeeding our daughter so much more successful. I said to myself from the beginning that if I were able to feed our daughter and have any kind of oversupply, that I wanted to donate it," she added.
Clifford joined breastfeeding groups on Facebook and saw many posts on breast donation. She was struck by how grateful mothers were to receive donor milk and the powerful impact of this small act.
Thus, she decided to donate her own breast milk. Clifford met one mother seeking donations on the Facebook page "Human Milk 4 Human Babies ― Minnesota." Of the 295 ounces of milk pictured in her Instagram post, 177 went to that one recipient. Her goal is to donate 1,000 ounces total by the time her daughter turns 1 in August.
Clifford told HuffPost that in addition to raising awareness about breast milk donation, she hopes her Instagram post brings hope to people who have struggled with breastfeeding.
"I'd love to have breastfeeding normalized, but I also want to encourage moms that no matter how you feed your child, that fed is best," she said. "My son is thriving and he was on formula for most of his infant life. It is an incredible feeling to be able to not only feed our daughter, but to help another family nourish theirs as well."
Support HuffPost
A No-B.S. Guide To Life
Related
Popular in the Community