Tom Garden worked in his family's business for 10 years, staying on to help the company transition after it was sold in 2013. When he left, he realized the job to which he had devoted so much time had never made him truly happy.
"I was all-consumed with the business and never thought about much else," he told HuffPost.
As a man in his 40s, he had expected to have a family by now, but instead he was single with no kids. He was tired of online dating and hadn't met anyone he connected with on a deeper level. He figured his chance to have children was over. Then, he learned more about IVF and surrogacy.
Garden, 47, is now the proud father of Joseph, born June 25, 2016 in Arkansas.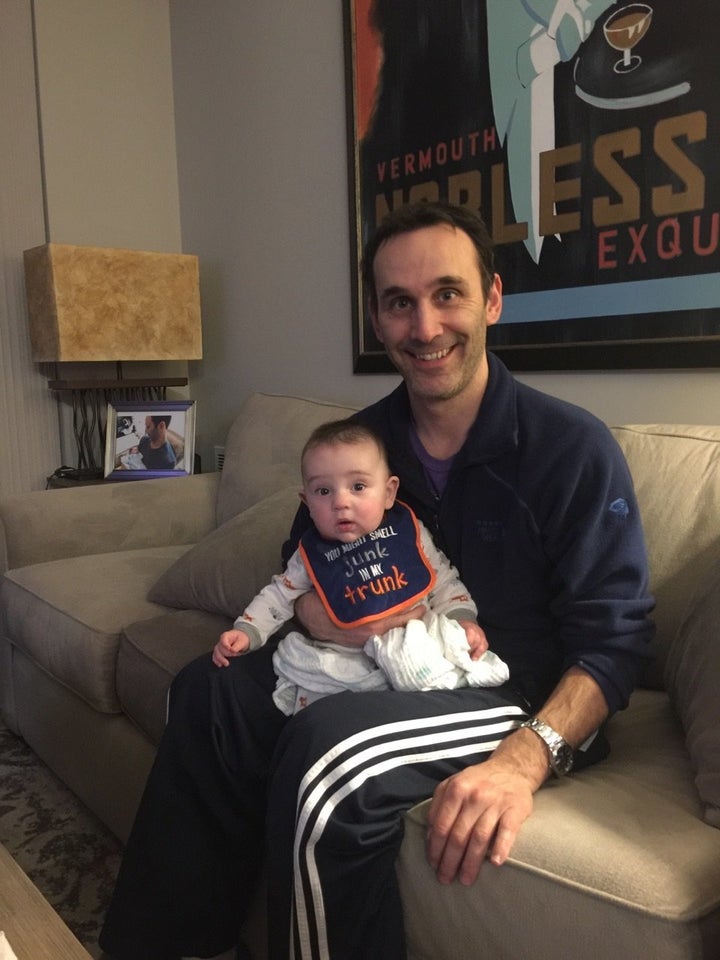 Garden's journey to fatherhood started with a trip to Israel and a "chance encounter" on a bus with a cousin he hadn't seen in 20 years. As they talked, his cousin commented that if Garden didn't have kids, his lineage was "going to die out."
"That was the turning point for me because that really, really struck me," Garden told HuffPost.
When Garden returned home to Minneapolis, he started researching IVF and surrogacy at the encouragement of his mother.
Dr. Thomas Molinaro of Reproductive Medicine Associates of New Jersey (RMANJ), which helped Garden find his surrogate, told HuffPost that Garden is part of a small group of single men becoming fathers with help from IVF. Though RMANJ sees "a fair number of same-sex male couples that go through with it," single men seeking information on IVF are not common.
"It's pretty rare, unfortunately," he told HuffPost. "We really only do see a handful of those patients every year, and only one or two will go through with it."
When asked why single men aren't as likely to think of IVF and surrogacy as options, Molinaro credited their immense cost, and said men are also not as "in touch with the whole process."
"Women understand from a very young age the whole process of ovulation and pregnancy and their periods, and they're aware of all the components of it," he told HuffPost. "Men aren't very attuned to it. They don't feel the same pressure in terms of age that women do."
When Garden chose to pursue IVF and surrogacy, he decided he wanted a Jewish egg donor because "culturally it was important" to him, but he couldn't find one at an agency in the Midwest. He then found one at NY LifeSpring in New York, as well as a surrogate at Surrogate Steps.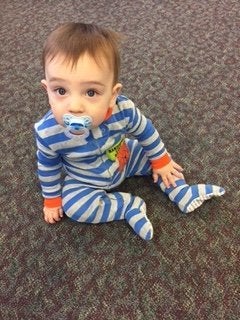 Garden and the surrogate who carried Joseph became close friends during her pregnancy. She gave him info on her appointments and offered updates on her progress. The two are still in touch now. She answers Garden's parenting questions, offers encouragement and even invited him to see one of her kids graduate.
Garden told HuffPost that Joseph, now almost a year old, is "very, very happy" and "very independent."
"When he comes up and says, 'Dada!' and hugs me, it's worth everything," he told HuffPost. "He's a gift. He really is a gift, and it's been such a blessing to have a child. I never thought I would have one."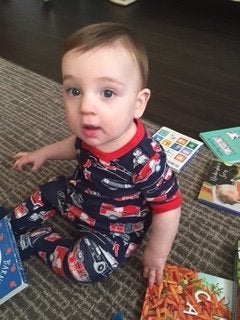 Since becoming a father, Garden said he has encountered a few "puzzled looks" in relation to his family.
"There is still some misconception that a single guy can't raise a kid," he said.
Garden clearly doesn't let the stigma affect him. On June 27, he will be "going for number two." He and the surrogate who carried Joseph are scheduled to try another embryo transfer so Garden can welcome another child.
He encouraged other single men who might be in his previous position not to "be afraid" of turning to IVF and surrogacy to start a family. Though his path to fatherhood was not what he imagined, he is proud to be a father and happy with the way things fell into place.
"I never thought this is how I would have kids," he told HuffPost. "I always thought I would do the traditional way and be married, but sometimes things don't work out the way you think. It's been a beautiful experience."
Related