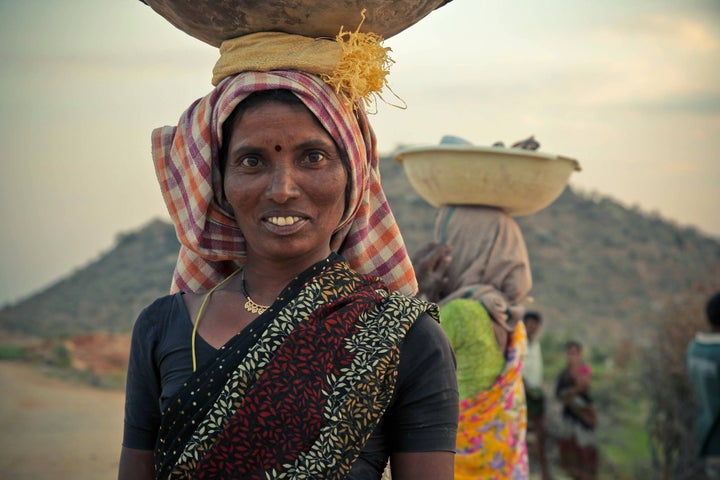 Support for women in entrepreneurship has been steadily on the rise across startup ecosystems worldwide. Communities for women, founded by women, have sprung up aiming to address the systemic barriers that many female founders face when launching their businesses.
However, in other parts of the world, the circumstances that many prospective women entrepreneurs are far more dire than the structural barriers in the startup world.
I am referring to the patriarchal culture in various developing countries, like India and Uganda, where a strict division of labor has prevented millions of potential women entrepreneurs in rural communities from starting their own businesses. These businesses are small in nature, very much unlike the tech startups in the U.S. and across Europe, but these female entrepreneurs deserve just as much respect. Their micro-enterprises serve an important role in invigorating informal economies.
The systemic barriers holding back these women entrepreneurs in rural and peri-urban communities are complex and multi-faceted. For example, women in rural areas are less likely to be afforded education and learning opportunities, and often face undue pressures arising from conflicts with their imposed domestic commitments. It was estimated by the International Finance Corporation that more than 6m women-led small businesses are denied access to sources of financing, due to discriminatory terms that tend to favor men applicants in these communities. This is despite numerous studies that have shown that women-led enterprises are more effective in improving the welfare of their communities, with women reinvesting 80-90% of their incomes into productive uses and for their families.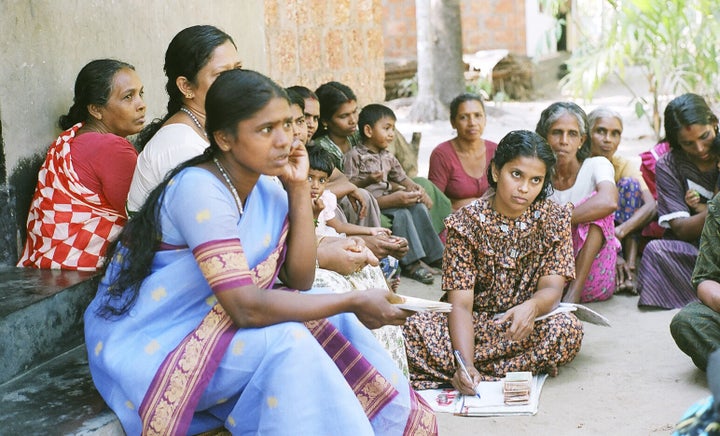 Traditional platforms like Kiva and the Grameen Bank have sought to tackle this dearth of funding for rural women-led enterprises through microfinance — by providing small loans to women entrepreneurs who are unable to borrow from a typical bank. Microfinance purports to alleviate women in rural communities, through dignified self-employment opportunities and micro-enterprise. Kiva provides 80% of its microloans to women, and while Kiva relies on donations for its operational expenses, their Field Partners do charge interest rates, which can be around 25% per loan.
However, one crucial piece of the puzzle in order for the microfinance industry to truly empower women is still missing. It is true that many women entrepreneurs in rural communities now have the necessary funds to launch their ventures, but many still lack the community, support, and mentorship that is ever so common in city startup ecosystems.
This is where Womentum, a not-for-profit startup, seeks to disrupt the conventional microfinance model. Womentum's unique funding model differs from conventional funders like Kiva, as it equally focuses on building communities of women supporting women. Womentum's pay-it-forward model encourages women to pay forward their repaid loans to a fellow woman entrepreneur in their village.
Unlike Kiva, the startup operates on a donation basis, meaning that the original lenders are not paid back their donation. They also do not charge interest, unlike the 20-30% rates that borrowers from conventional platforms are often saddled with. "We're different from traditional micro-finance platforms that focuses on micro-loans," shared Derek Tu, the co-founder and product lead of Womentum. "The pressure of short-term repayment on micro-loans often distracts the micro-entrepreneurs from making more forward-looking decisions, which may harm their small enterprise that they are just trying to get off the ground in the longer term."
More importantly, Womentum's loans are evergreen in nature, with the potential to propagate within the same community for perpetuity. Once a woman entrepreneur's loan is repaid, Womentum selects a new woman entrepreneur within the community to pass on the repaid loan to. This pay-it-forward system is a lot more relaxed and collaborative than the conventional model as the money can be seen to propagate within the community from women to women.
After an initial vetting and auditing process with their Growth Partners, selected women entrepreneurs are given small loans of up to US$200.00 to purchase their necessary equipment and begin their venture. The women entrepreneurs are encouraged to focus on growing their business, with the support of other women entrepreneurs in the same village, and only begin making the repayments at a later stage. They are also not penalized for failing to meet their full repayment targets. After all, businesses do fail at times, and when that happens, the women entrepreneurs are encouraged to share their learnings with other aspirational women in their community.
"The whole point is to build communities of women supporting women, especially in these rural communities that are traditionally highly patriarchal. Very often, the women don't have a voice. But by providing them with a route to financial independence, through entrepreneurship, we're making sure they are heard loud and clear," shared co-founder Prabha Dublish, who leads partnerships for the startup. "Through our unique pay-it-forward model, donors can see how the money is flowing throughout the community. A person who donated 10 dollars will see their donation multiply as one women entrepreneur re-donates a portion of their profits to others within the same community for the years to come."
Womentum is Dublish's brainchild, conceived during her time in northern India in the summer of 2015. Dublish was inspired to launch Womentum after she had the unique opportunity to meet women running micro-enterprises in a rural part of Delhi. She learned about how they leveraged their minimal resources to start their businesses, and in particular, the story of one woman entrepreneur resonated with Dublish.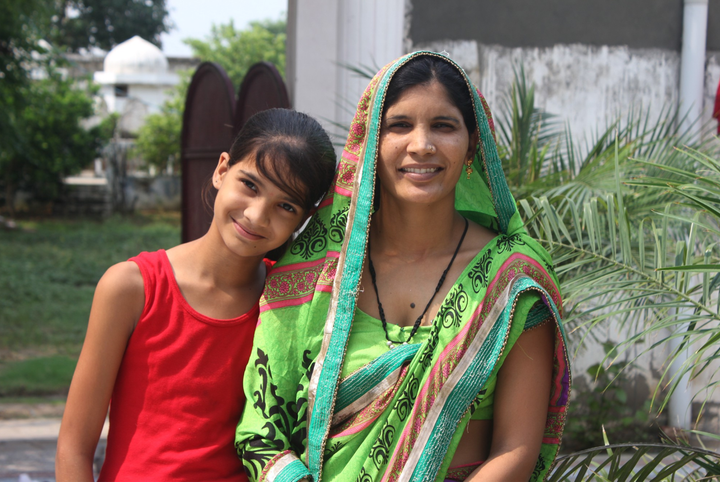 Nirmala was someone who really wanted to start her own business, but she was held back by a prevalent patriarchal culture in her community, which was holding back her entrepreneurial dreams. After her husband passed away, she was left with her two daughters. Nirmala decided to take the leap to start a tailoring and grocery stall in the village, despite the other villagers' opposition.
Nirmala's daughters are now excelling in school and en-route to university.
"I was inspired by Nirmala's perseverance to start a business when her husband suddenly passed away," Dublish said. "Her family turned their back on her because they feared what the community would think of them, but even so she did what she had to so that her children wouldn't starve. Now, Nirmala is not only a respected member of the community, serving as a role model for other women, but she is also now able to provide her daughter with the opportunity of becoming a doctor, which is her life-long dream. From her I learned the power of entrepreneurship, and the power of communities of women."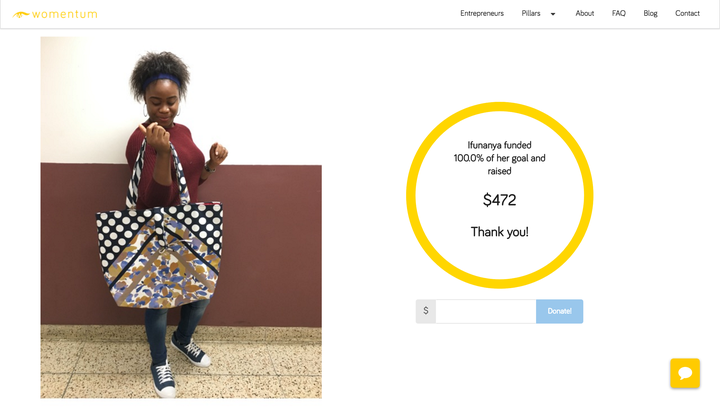 Womentum seems to be at a sweet spot, in the middle of the spectrum between unconditional cash transfers and hefty, interest-saddled micro-loans. The non-for-profit startup has now successfully funded 25 women entrepreneurs worldwide, in countries including India, Uganda, and Ecuador. Women entrepreneurs they have funded include solar entrepreneurs, seamstresses, artisans, and grocery store owners.
Learn more about Womentum's work on their website here.
*This article was updated on June 22 2017 to rectify an inaccuracy which stated that Kiva charges interest to cover their operational expenses. Kiva instead relies on optional donations for their operational expenses, and it is their Field Partners that charge interest from borrowers. Kiva does not receive any interest on Kiva loans.
Related
Popular in the Community