Stacy Mason's daughter, Paige, is turning three on April 5th. To celebrate her daughter's birthday, Mason was inspired by her little girl's love for mail.
"When I go get the mail, she always asks, 'Is there something for me?'" the mom told HuffPost.
Mason created a post earlier this month on a Facebook page dedicated to Paige, asking readers to send her daughter a birthday card.
"Paige turns 3 exactly one month from today!!" Mason wrote. "We would love more then anything if you could send her a birthday card. We want to make this birthday SPECIAL. Her first two birthdays weren't the best because of fractures."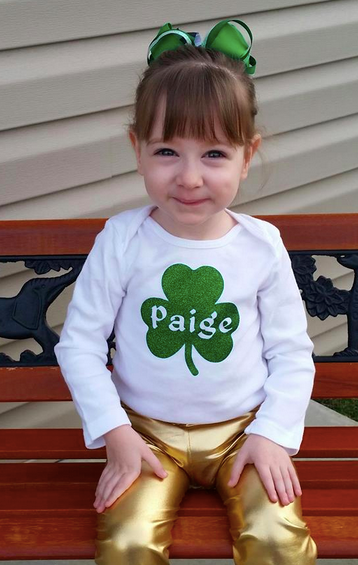 Paige has Osteogensis imperfecta (OI), a condition that causes her bones to break easily. She has already had 10 fractures and has broken her arm five times, her mom, Stacy Mason, told The Huffington Post.
"Something as simple as a typical fall can result in a fracture," said Mason, who also has OI.
Due to Paige's condition she "spent her first two birthdays in a cast," Mason told HuffPost.
Paige broke her arm on her first birthday and again a few days leading up to her second. The birthday celebrations that Mason and her husband, Chris, organized for Paige therefore did not go as planned.
"Her daddy and I were so upset for her," Mason wrote. "We once again went ahead with the party as planned and did our best to make it special for her, but she just wasn't able to enjoy it like she should have because her arm was immobilized at her side."
Paige has already received five cards in the mail since Mason's Facebook post, the mom told HuffPost. She plans to show Paige all the cards on her actual birthday and hold on to them so Paige can continue to appreciate the sweet messages when she's older.
Wishing this little one a very happy birthday!
Birthday cards for Paige can be mailed to: P. O. Box 8067 Evansville, IN 47716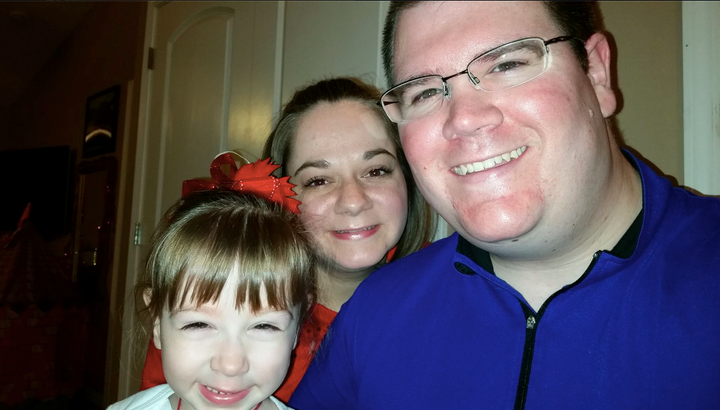 Before You Go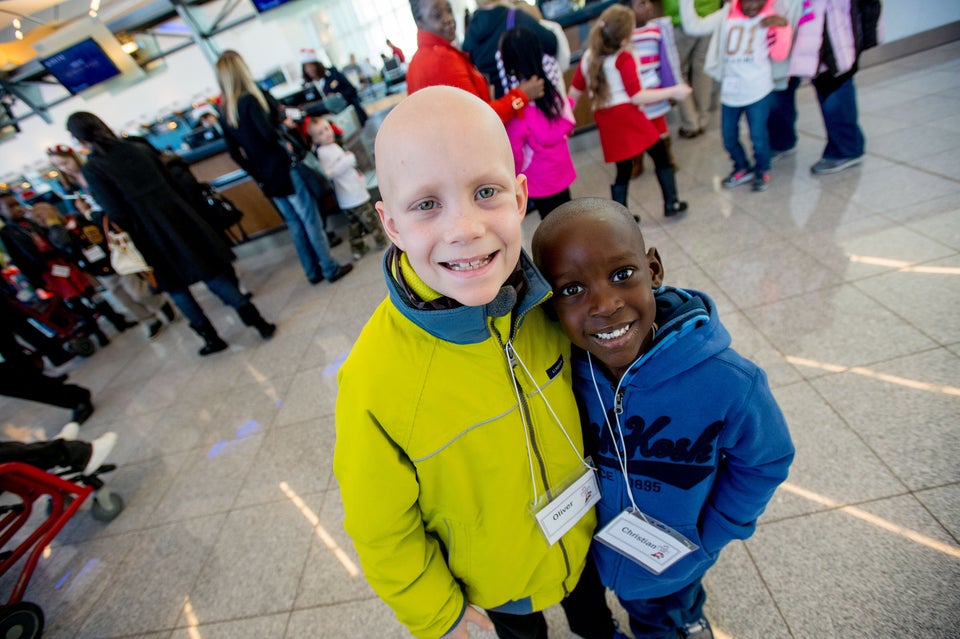 Kids With Cancer "Fly" To North Pole