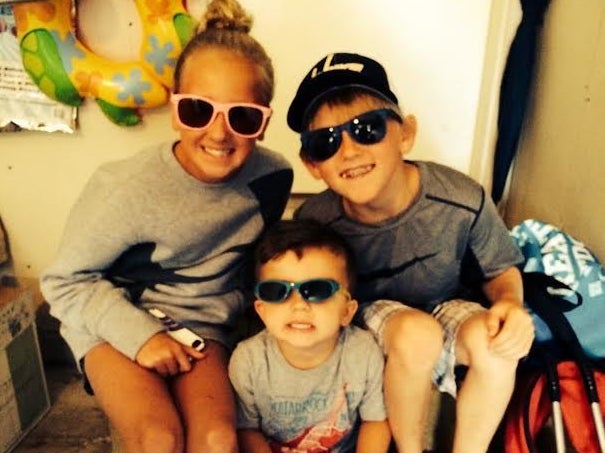 As part of our Blended Family Friday series, each week we spotlight stepfamilies to learn how they've worked to bring their kids together. Our hope is that by telling their stories, we'll bring you closer to blended family bliss in your own life! Want to share your story? Email us at divorce@huffingtonpost.com.
With three kids under the age of 12, Julie Scagell is one busy mom.
"Besides my full-time job, I'm a part time-taxi driver, laundry folder, booger picker and wine connoisseur," Scagell recently joked with HuffPost.
Below, the mom of three -- who blogs for BLUNTmoms and other sites -- tells us how she de-stresses and why she's grateful for her big blended family (including her ex and his spouse).
Hi Julie. Please introduce us to your family.
There's me, my husband David and our three kids: Maggie (12), Charlie (10) and Gavin (4). Maggie and Charlie are from my previous marriage. David and I have been together for almost seven years.
What were those early years like? How did having Gavin change the dynamic of the family?
When David and I met, I was certain I was done having kids. I felt lucky to have two healthy, happy children and had mentally "moved on" from the baby phase. The experience of having a child from birth was really important to my husband. We decided to leave it to fate and I got pregnant six weeks later (insert shock and awe). Now that Gavin is here, I cannot imagine life before he existed. He has completed our family. Watching the relationship our three kids have developed is inspiring.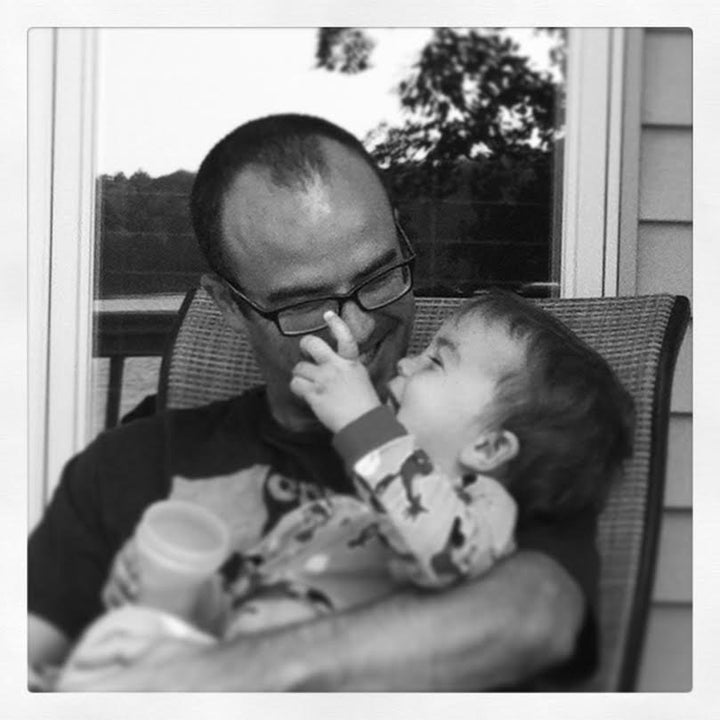 What have been some of the biggest challenges you've faced over the last seven years?
The guilt of watching the kids having to go back and forth, from our home to their dad's. When my ex and I first told our daughter we were getting divorced, she cried and said, "So we aren't going to be a family anymore?" It was the single worst moment of my life. Since then, I believe my ex and I (and our spouses) have done everything in our power to make sure they feel like we are all a big family and still love each other. But the guilt of watching them go from one house to the other never fades. I hate when they have an event coming up, they have to ask, "Will I be with you or Daddy?" Now that the youngest is 4, he knows when the older kids won't be with us and is always asking when they'll be back home. It's heartbreaking at times. But I trust my ex implicitly and know my kids will be adored, scolded, challenged and supported the same way they are in our home. All things considered, I feel grateful.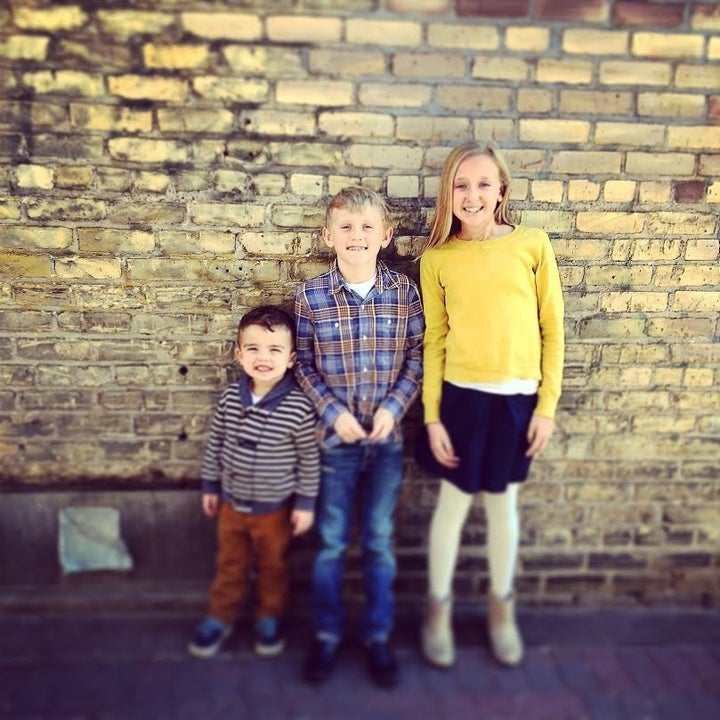 What makes you proudest of your family?
We have all worked extremely hard to keep things as consistent as possible for our children. My husband and my ex-husband's wife have selflessly adopted the same mantra. It's why we all live in the same neighborhood, sit together at sporting events, discuss punishments and try to keep the lines of communication open as much as possible. There have been struggles, bitten tongues and arguments over the years, but our collective job is to raise happy, well-adjusted children. End of story.
What advice do you have for other blended families who feel like a peaceful family dynamic is out of reach?
The best advice I can give is "this too shall pass." There were times in the early days that I never imagined we'd have the relationship we have now. Every single person involved has to have a kids-first attitude. When you do that, it's easier to let things go. It is a constant give and take but if you can put the needs of your kids first, everything else falls into place. Whenever I feel irritated or inconvenienced, I always think, "They didn't choose this life, this schedule." It puts things into perspective. Wine also helps.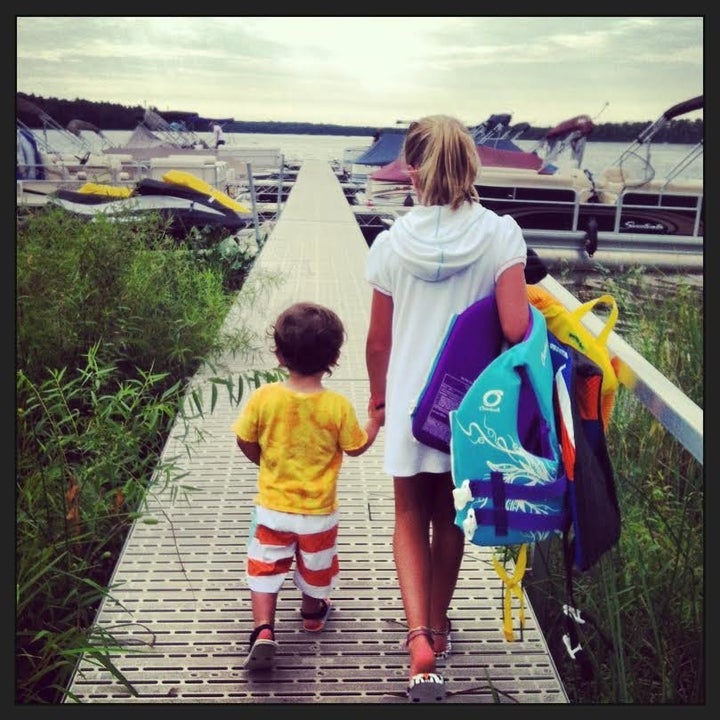 Are you as happy as you could be? Sign up for our newsletter and join our 30-day happiness challenge to become a happier, healthier version of yourself. We'll deliver tips, challenges and advice to your inbox every day.