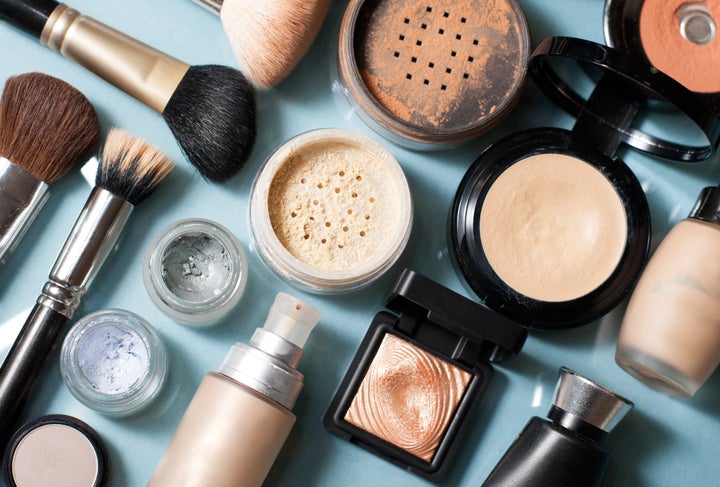 When you hear the word beauty, what do you think of?
For me, it's complicated.
On the one hand, I associate the word with a physical product -- a scientific creation like lipstick or cologne meant to make you feel attractive and confident the second you put it on.
But on the other hand, beauty to me is wellness. It's an intimate relationship we cultivate within ourselves. It's a state of happiness that's completely divorced from material things. This kind of beauty is not as tangible as lipstick, but it's just as real.
Coming to terms with this two-sided, seemingly conflicting definition of beauty is exactly what HuffPost's 30-Day Look Good, Feel Good challenge is about. The challenge is to explore what beauty means, for both women and men, while developing good physical habits.
Why am I taking the challenge, you ask? While beauty is already a big part of my life as a lifestyle writer, I'm taking the challenge to go back to basics. I want to re-learn how to wash my face the right way. I want to make an effort to drink more water. I want to unpack about how I perceive myself on the inside and how it affects me on the outside.
This is why you should take the challenge, too. Beauty doesn't have to be intimidating. It doesn't have to be about using expensive grooming products or booking hour-long facials. Beauty is in the little things. It's about moving toward your best self, inch by inch.
In the next 30 days, starting on Feb. 1, I'm looking forward to learning about the best foods to eat for better skin and how to take good care of my hands. I'm excited to get on a better sleep schedule and pay more attention to my eyebrows when I do my makeup. I'm also pumped, and a little scared, to hear about the impact of alcohol on your complexion. The more you know, right?
Ready to sign up and take the challenge with me? Get started here!