Embracing and investing in captivating artwork in the kitchen might not be your first thought when curating an art collection. But, since the kitchen has become the epicenter of many homes, it's sensible to place your art where people congregate.
The question, of course, is what type of artwork works the kitchen? I'm not suggesting hanging Mapplethorpe beside your cabinetry; there are a lot of more appropriate artists to consider. Here are some options:
Her playful digital artwork often incorporates floral ensembles and is perfect for those who love fresh flowers, but haven't quite been able to work them into their weekly routine. This piece is perfect for family-friendly white kitchens.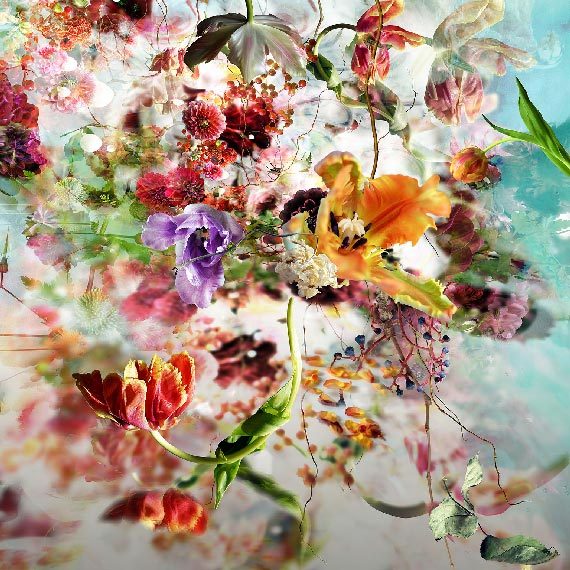 If you're looking for an investment piece, Tunney's cheeky one-liners carved on glazed paper clippings are perfect for an adult kitchen space. While his repertoire now includes pop-art portraits, classic pieces like I Read the News Today, Oh boy - a reference to the Beatles hit - or DON'T PANIC, a work composed entirely of fear-inducing 'breaking news' headlines are perfect choices.
His art incorporates food, beautiful women and sixties pop culture imagery. If you don't hang this gorgeous piece directly above the eating area in your kitchen, I will!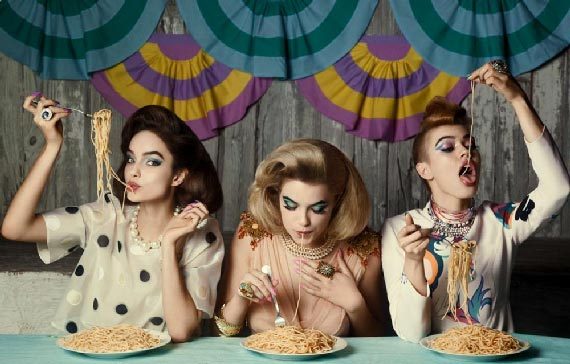 Following in the footsteps of artists Jeff Koons and David Lynch, Vik Muniz is the latest Bernardaud creative collaborator. Each plate in the exclusive collection features a magnified image of a bacteria cell, most notably salmonella. Muniz's Bacteria Rainbow is the perfect way to infuse an additional dose of color into your kitchen and a great cost-effective alternative to investing in one large art piece.

Hausman's work is a harmonious marriage of modern architecture and natural landscapes. He depicts angular, contemporary houses set amongst natural settings that are as breathtaking as the modernist homes themselves. Interior perspectives allow us to see the view as a fellow inhabitant.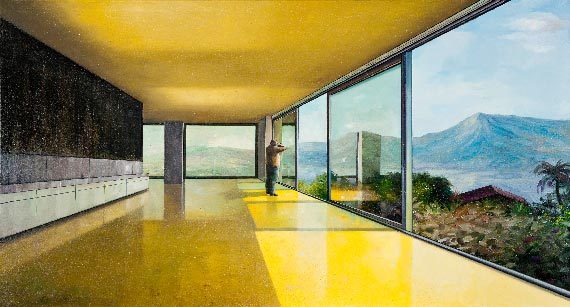 Grossman's bookscapes are a dust-free alternative to bookshelf décor, while his recipe pieces add a contemporary element to any kitchen. And, if you're worried about losing out on a great recipe from your cookbook collection you need when your in-laws come to dinner, one word can assuage all your worries: WiFi.