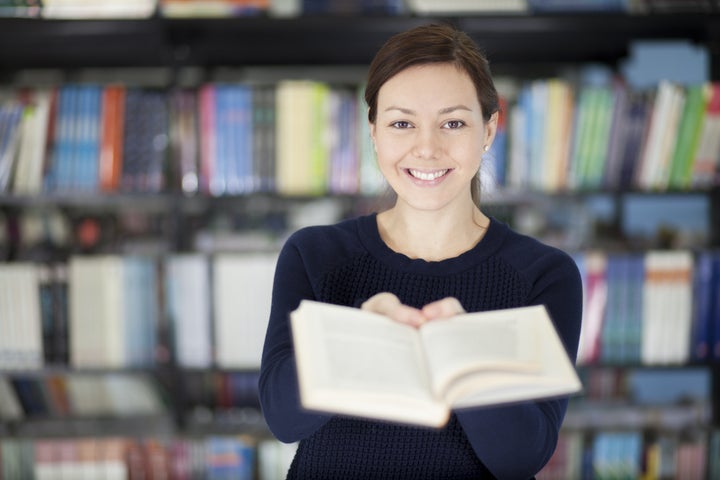 Indie publishing is a growing trend. According to Bowker Books in Print and Bowker Identifier Services, over 235,000 print and ebooks have been self-published as of 2011.
What's even more interesting is that many traditionally published authors are also going indie, all for a variety of reasons—some because they were unhappy with their publishers' marketing efforts, others because their publishers no longer wanted to publish their books. But after talking to six traditionally published authors who have since turned to self-publishing, it became clear they all had one common motive for making the switch: they wanted control.
Barbara Freethy , author of 34 books including the Wish series and the first author to sell one million books on both Nook and Kindle, said that she has been writing for 20 years, via four different publishing houses. Then in 2010, she got the rights back to her backlist books and decided to self-publish the ebook versions.
"Once I saw how well my self-publishing books were doing and how much more attention and focus I could put on my own books, it was a pretty easy decision [to continue self-publishing] because those books have been doing so much better," she said.
Freethy said that she prefers self-publishing because she has more control and power over her own product. She can also publish her work more frequently.
"I've always written more quickly than my publishers have had spots in which to publish my books," she said. "To put out three books in a series in one year is a fantastic opportunity."
"Back then, self-publishing wasn't even a term," he said.
He wrote a 300-word essay called "The Immortalization of Fuck," and printed and mailed copies to buyers. Through an interesting turn of events, Pinnacle got a hold of his essay and printed it in one of their books. Just before the book went to print, an employee at Pinnacle noticed that the essay had been copyrighted, and they called John in a panic to obtain his permission. He has been writing and publishing books ever since.
Harnish said he likes the freedom of being able to price his own books at affordable rates, and owning all the rights. Last year, he was contacted by a Danish publisher who wanted to sell one of his ebooks.
Barbara Morgenroth said she likes indie publishing because she no longer feels pigeonholed into a specific genre. She has written YA, romantic comedies, mysteries, cookbooks, and photography essays.
"I wasn't allowed to explore everything I wanted to do in traditional publishing," she said. "Now no one cares."
Originally published under multiple publishing houses and imprints, including Atheneum, Berkley, Alpha Penguin, and Avalon, Morgenroth has been self-publishing since 2008-2009, and currently has 15 indie books out.
"Traditional publishing was ridiculously easy to abandon," she said.
Marie Force, author of USA Today bestsellerFatal Deception and 22 other books—15 of them self-published—has been self-publishing since 2010. Next year, she'll be writing and publishing three to four new books in her McCarthys of Gansett Island series.
She said she decided to self-publish because she had completed a few books, and though no traditional publishers were interested, readers were clamoring for them.
"I published the first of my 15 self-published books in November of 2010, and I've never looked back," she said. "Self-publishing has been the best thing to ever happen to me as an author. I'm delighted to have a way to get books to readers quickly and efficiently."
Force prefers indie publishing because she can control every aspect of the book, she said.
"I love being able to offer a sale any time I want and having the ability to experiment with different strategies to sell books," she said. "I love finishing a book in November and having it on sale in December, rather than waiting six months to a year for a book that readers really want now."
Helga Kleisny, an author who has been published by Bertelsmann in Germany, started indie publishing by offering two of her books on demand. The first book accompanies her lectures to journalism students, and the second book, titled Why Flies Get Bored in the Movies, is a humorous book on bionics. She said she plans to continue self-publishing, starting with the fiction book she will be writing next year.
Kleisny said she was unhappy with her publisher because they had promised to print one of her books in color, but it ended up being printed in black and white. Because the book was full of pictures and diagrams Kleisny had created herself, she felt black and white did not do her work justice.
"I want to decide how my work goes to the readers, and not be restricted by the company because they think the book market is not big enough or they want to put their money elsewhere," she said.
Having control is important to her as a self-publisher, she said.
"If you bake a cake, why should somebody else tell you what color the icing should be?" she said. "You baked the cake, so it's your product; it's your book, it's your heart that goes into it. So somebody else should bake his or her own cake."
James C. Martin published two of the three books in his trilogy, Push Not the River and Against a Crimson Sky, with St. Martin's Press. Although the first book has done well and gone through nine printings, St. Martin's told Martin they would not publish his third book, The Warsaw Conspiracy, citing low sales numbers for his second book.
Martin's agent convinced him to self-publish The Warsaw Conspiracy, especially since he had a fan base waiting for its release. Both of his books have been bestsellers in Poland, where the story takes place.
"More and more I'm hearing this whole area of doing it yourself is growing like crazy," he said.
Martin said he will wait and see how his journey into self-publishing goes before deciding whether or not he will stick with it. In the meantime, he is working on a fourth book, which will serve as a prequel to his trilogy.
So far, he said, he likes that he has more control over his book, especially when it comes to the covers.
The Changing Publishing Industry
Harnish said he thinks that downsizing has hurt the traditional publishing industry.
"Traditional houses have gotten sloppy," he said, commenting that he saw a lot of typos in a Tom Clancy novel he recently read. "There are a lot of really good editors, downsized out of a job, looking for freelance work. They're affordable [for indie publishers]."
Kleisny also said she prefers to find her own editors. "I think that because the times are changing, the better people in the bigger companies leave the companies, and make their own [way]."
Marketing was another major reason these six authors decided to go the indie route.
Kleisny said she was not happy she had to do a lot of her own marketing to promote the books published by traditional publishing houses.
"Why do they get 80 percent of the income of my book if I have to do it all by myself anyhow?" she said. "I'm just a number for them […] Just one author. One book. So why do too much for just this one book? But for me, it's my book. It's my nights I have spent for this book. And I believe it's good. I know it's good."
Freethy said that when she was with a big publisher, her books did not see as much marketing efforts.
"As an independent publisher, I'm focusing on my books all the time, and I'm not done after three weeks or one month," she said. "The book hasn't gone off the shelf, because it's digital. So I can continue my marketing efforts over the course of a year or two years."
The Indie Publishing Learning Curve
Force said there was a huge learning curve for self-publishing.
"It doesn't end once you figure it out the first time," she said. "The technology and the retail offerings are changing and evolving all the time."
Freethy urges all authors to learn the process of self-publishing.
"It's very empowering," she said. "Whenever you give up any kind of control to a publisher or distributor, you can get less emphasis on your own book."
Harnish encourages all authors to get help with self-publishing, especially when they're just starting.
"There are so many authors who will help other authors getting started," he said.
Having written on a variety of topics, including erotica, tornadoes, and ebooks, Harnish said he often works with authors who contact him, especially if they have read one of his books about publishing.
Harnish, who was until recently the Vice President of Author Services and Special Projects Director at Infinity, said he recommends authors use companies such as Smashwords, because they do a lot for authors and only take a 15 percent cut.
He also likes Amazon and Barnes & Noble, and sells his 12 different e-books primarily through them. In the future, he's looking to use CreateSpace for print-on-demand.
"I like Amazon," he said. "I like what they're doing. I like the 70 percent royalty they pay. I like the fact that I get paid monthly and they deposit it right into my checking account."
For international authors, indie publishing may have a bigger learning curve. Kleisny said she has not yet published her books digitally, because restrictions on the book market in Germany make it more difficult than publishing in the U.S. For example, she said a book must be sold everywhere at a set price, and certain retailers, such as Apple, require international authors to obtain a U.S. tax number in order to sell through their store.
The Keys to Successful Self-Publishing
One piece of advice Harnish has for authors is to take books with them wherever they go, in case people ask what they do for a living.
"You say you're an author," he said, "and then they ask what you wrote, and you can show them a copy of your book."
A big reason Freethy attributes to her success is the fact that she has a lot of books to offer, she said.
"I'm going to continue releasing new books, because I see the value of new books," she said. "I think the biggest mistake a lot of starting out writers make is they write one book and spend a year trying to sell it, when they should have been writing more books."
Later this year, Freethy plans to launch her books on the Callaways, a family of firefighters living in San Francisco. There will be eight connected books.
"What sells books is more books," she said, "and that's how you build a fan base."
Freethy said she spends about 65 percent of her time writing and 35 percent working on the business of indie publishing. She said it's important to pay attention to the numbers.
"It's a really long selling process," she said. "Your books are up there forever, so you don't have to make your money in the first two weeks."
Freethy also said she checks how her books are doing every day.
"Really successful indie publishers work really hard," she said. "Not just at the writing, but at everything else."
The Benefits of Traditional Publishing
One benefit of being traditionally published, according to some authors, is print distribution. Freethy said she's hoping that in the future publishers will be more open to print only deals, and that they can take the success of digital authors and translate it into print. This is already starting to happen, as seen with Simon & Schuster's deal with Hugh Howey, author of the Wool series.
Martin said he misses certain aspects of being traditionally published as well.
"There's a sense of insecurity," he said.
Working with publishers also means that authors can focus on what they do best: writing. Best selling indie author Amanda Hocking wrote on her blog that she sold some of her books to St. Martin's Press partly because she wanted to spend more time writing.
"I'm a writer," she wrote. "I want to be a writer. I do not want to spend 40 hours a week handling emails, formatting covers, finding editors, etc."
Harnish admitted there was only one thing he missed about being traditionally published: the parties.
"I loved that," he said. "I mean, good grief, some weekends I would be at one party on a Friday night, and then go to an afternoon soiree out in the Hamptons, and maybe do another cocktail party or dinner party that night. It was neat."
Sabrina Ricci is an entrepreneur, writer, and e-book developer. Her startup is Write or Read, and her first indie e-book, The 13th Cycle, a thriller novella about the Maya Calendar, is now available on Amazon, Barnes & Noble, Kobo, Smashwords, and her website. Learn more at www.sabrinaricci.com
Correction: This article was altered by the author after publication, to correct minor factual errors.
Related
Popular in the Community