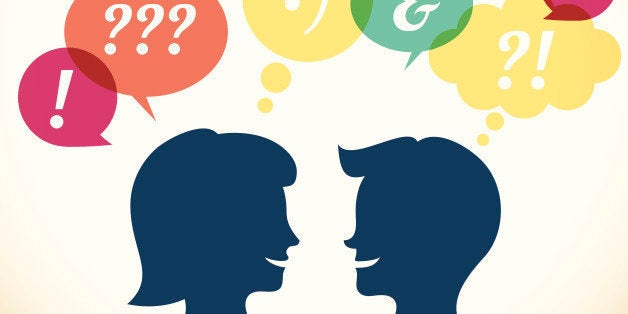 The idea of an activist CEO, focused on social progress, is a proud tradition in the foundation and nonprofit sector. Leaders such as Darren Walker of the Ford Foundation or Judith Rodin of the Rockefeller Foundation, both Weber Shandwick clients, stand out for their collaborative work to set a bold vision for social change. Fueled by the resources of their philanthropic endowments, they engage with partners and community stakeholders to realize ambitious visions that lead to positive social impact.
Until recently, we didn't expect similar behavior from corporate leaders.
Yet, in the wake of the ongoing recovery from the 2008 global financial crisis and in the face of complex challenges facing our global communities, we are seeing an unprecedented rise of purposeful and socially-minded leadership in the private sector.
A chorus of corporate leaders - Paul Polman, Indra Nooyi, Marc Benioff and Howard Shultz, to name just a few - is joining noted social sector voices to call for better, more inclusive and collaborative ways to achieve social good, not at the expense of capitalism, but through it. And, a framework like the new UN Sustainable Development Goals makes clear just how much work there is to do.
This transformation is driven in part by greater awareness of the scale of social issues we need to address--and a growing appreciation that cross-sector and collaborative efforts, including the private sector, can accelerate the pace of progress. Some of this is driven by generational forces and the higher expectations that younger people have of companies - and their leaders - to demonstrate how they are contributing to society. And, to be sure, some of this is about a new and evolving perspective that individual CEOs are bringing to their corporate leadership, shaped by a more expansive and longer-term view of what it means to achieve sustainable growth.
Yet, underpinning all of these changes is greater transparency, fueled by the rise of digital and social channels, more vocal third-party advocates and watchdogs, engaged employees and new reporting requirements that go beyond financial metrics to offer insight into environmental, social and governance (ESG) considerations. In short, companies now work in a much more open and transparent arena.
And, this is good news. In my work leading Weber Shandwick's global Social Impact team, I see firsthand how trust, credibility and accountability have become the true benchmarks of reputation. Greater transparency makes it possible for more people to discern who is leading - and who is not.
The issue of transparency and its role as a catalyzing force for social progress is a focus of the second installment of our Innovation Trends Report series, Always-On Transparency. In this report, we explore the way that corporations, nonprofits, foundations and government entities are committing to an ongoing dialogue about their work and its impact--and the important lessons they are learning along the way.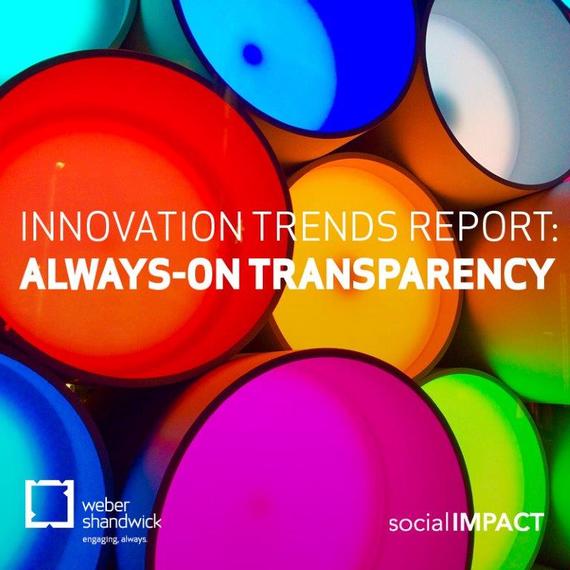 We see enormous opportunity in the practice of embracing ongoing engagement about transparency to drive reputation, performance and impact. But it takes courage, resolve and preparation to invite people into your process, talk about incremental progress and be candid about your failures.
This is the messy work of social progress. And we only get better at it by working together, sharing what works - and more importantly, what doesn't - and making space to listen to diverse perspectives and engage in healthy, constructive debate.
In future installments of the Innovation Trends Report series, we'll spotlight issues that have deep consequences for how organizations of all types communicate complex ideas, engage stakeholders and inspire action for social progress.
Next up is an examination of the potential of Purpose-Driven Data to solve human-centered problems and the rise of Conscious Crowdsourcing to deliver a just-in-time idea and innovation marketplace for change. We'll round out the series with our Inclusive Global Economies investigation into how we can overcome the consequences of the global wealth imbalance to help ensure access to health, education and opportunity for all.
My colleagues and I hope to spark a lively exchange on these topics. We look forward to your ideas and invite you to join the ongoing conversation.
Related
Popular in the Community