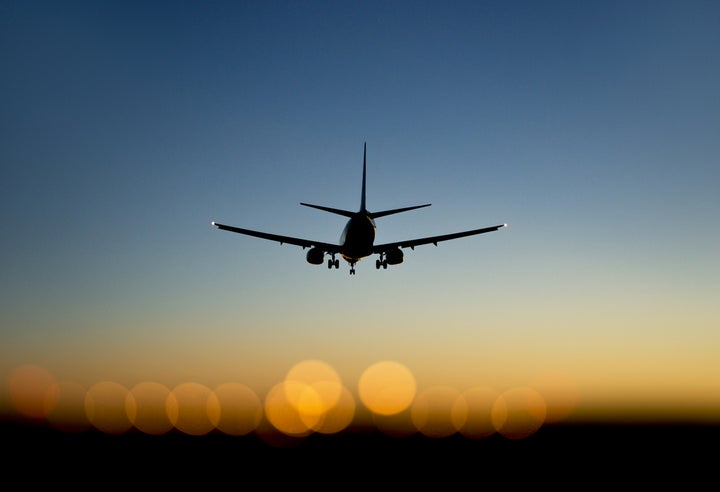 The Forbid Airlines from Imposing Ridiculous (FAIR) Fees Act introduced recently is a subversive new law that raises more questions than it answers.
And while the bill may be grounded for now — it was shelved during a congressional skirmish over funding the Federal Aviation Administration — the FAIR Fees Act is still sending ripples across the travel industry because of its thought-provoking nature.
Simply put, it makes passengers ask, "Why?"
Why do airlines charge confiscatory ticket change fees?
"Why" is a provocative but necessary question, whether it's ticket charges, hotel fees or car rental extras. The travel industry doesn't want you to ask "why" because it's afraid of the answer. It should be.
The FAIR Fees Act, introduced by Sen. Ed Markey, D-Mass., would have prohibited airlines from imposing fees that are "unreasonable or disproportional to the costs incurred by the air carrier" — specifically, change or cancellation fees and checked baggage fees. It also set federal standards for establishing a reasonable fee.
Senate Republicans scoffed at the idea of setting a reasonable standard, claiming that in a highly competitive, deregulated industry, an airline could charge any fee the free market will bear. (Of course, the airline industry is neither competitive nor deregulated. If it were, we'd have more than four major airlines and planes could be falling out of the sky for lack of safety rules.)
It was too late. Markey had planted the seeds of doubt in passengers. He'd made us ask why airlines make you pay $200 change fees for tickets, when it involves nothing more than a few keystrokes by a reservations agent. Why, for that matter, does it cost the same to check a bag from Boston to New York as it does from Boston to Seattle? Why does our ticket credit last only one year (and even less if you're flying on some discount airlines)?
"It's revenue optimization," explains Scott Wainner, chief executive of Fareness, a new airfare search app that finds the lowest-cost travel dates. "The airlines have become very good at extracting every dollar from consumers by keeping travelers in the dark with hundreds of optimizations and fare rules that maximize the carriers' revenue."
In other words, airlines create these nonsense rules because they help them make money. But please don't ask them to explain themselves, because they can't.
This twisted airline logic is infectious. Just try booking a prepaid hotel room and then making a change. At best, you'll be charged a one-night penalty, even if the hotel can resell the room; at worst, the property will just pocket all of your money.
"Hotels are incredibly restrictive, and even the saddest of sob stories will not garner a single penny," says Ivy Chou, a frequent flier who works for a shopping website in Santa Clara, Calif. "That happened to me when I booked three non-refundable hotel rooms and tried to push the reservation later by just one day. Even though I tried changing my dates five months prior to our travel dates, there was absolutely nothing I could do to prevent them from billing me for these rooms."
But why? Hotel insiders say they offer discounts on their rooms in exchange for more restrictive terms, like the room being non-refundable. They charge one-night penalties because of the missed opportunity to sell the room to another guest. These reasons seem flimsy, though, when you consider the fact that the discounts aren't always that good and that rooms are often rebooked. It just looks like exactly what it is — a money grab.
Car rental companies do the same thing. Return your vehicle a few minutes late and you could be charged a full day, often calculated at a higher rate than the one you paid. Why? Because they can.
And for truly a truly devious policy, try this on for size: I've heard from car rental customers who returned their vehicle early and were charged extra. That's no mistake. They rented for less time but paid more than they expected. The reason: They'd booked a cheaper weekend rate, so returning it early meant the car rental agency recalculated their price based on a daily rate. It's nonsense.
The question isn't just why, although laws such as the FAIR Fees Act are useful because they make you ask. It's why do we let them get away with it?
Part of the reason is that travelers don't really have a choice. Competition has been squeezed out of the domestic airline industry, thanks to mergers and anti-competitive code share agreements.
But in the end, the responsibility is yours — and mine. We let this happen by acquiescing to these ridiculous rules and by electing representatives who weren't willing to stand up to the industry. But it doesn't have to continue.
It all starts with asking: Why?
Relief from ridiculous fees
• No airline change fees. Southwest Airlines doesn't have change fees, yet still manages to be profitable.
• Reasonable hotel cancellation fees. Many small inns have sensible refund policies. For example, at Charleston's historic 1827 Bed & Breakfast, cancellations made up to seven days prior to arrival are eligible for the refund of deposit paid, minus a modest $25 cancellation fee.
• A better grace period for your wheels. Among the major car rental chains, Fox Rent a Car has one of the most forgiving. There's a 59-minute grace period for return, compared with none for some of its competitors. Hourly charges may apply after that, and after three hours, you may have to pay for an extra day.