Sometimes it seems like every single person is starting a company today. But do most of the founders really care about the companies they're building? Are the founders seriously motivated by the prospect of building a HR recruiting system? Or are they just building the business for the sake of building a business, hoping to strike gold one day?
There's no doubt that entrepreneurial ambition is one of the defining characteristics of millennials. But was Peter Thiel right when he said "we wanted flying cars, instead we got flying cars"? Is it true that while startups could be revolutionizing the world (and solving real problems), they're not, simply because too many founders aren't working on problems they're actually interested in solving?
Or is it just that too many founders are young college students who actually haven't found out who they are, what interests them, and how they want to leave their mark on this planet?
Regardless, one thing is for sure: one of the best ways to find yourself, your passions, and what you want to work on is through travel.
Think about it. You're in a completely new country. You meet people who you didn't even know existed and that are completely different than you; you realize how small you really are and how massive and beautiful the world is. You are surrounded by dense mountains and luscious trees and massive waves and a blaring red sun. You realize the power of nature over humankind. You enjoy time alone taking everything in and realize that all the things that you were worried about really don't matter. You think about what you want your life to look like in five years, what went well, and you want to improve on. You focus on what you need to and should be focusing on: yourself.
You come hope optimistic about life and the present moment.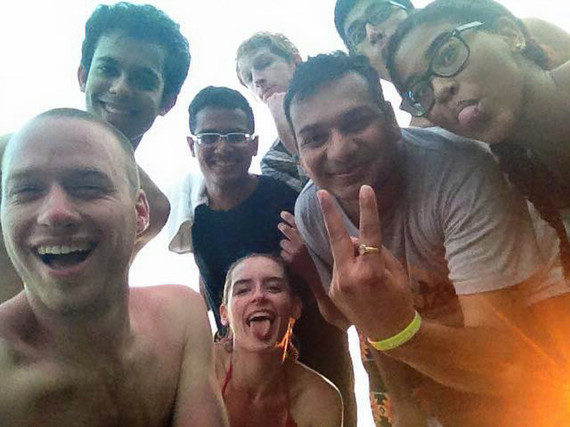 That's precisely the experience I had after being part of the Startup Island trip to Costa Rica this last March. Co-founded by recent college grads Brian Helfman and Josh Gershon, Startup Island is a startup that brings entrepreneurial students from American universities to exotic cities in countries like Costa Rica and then allows them ideate business ideas and find themselves (Brian tells me that future places might occur in countries like Puerto Rico, India, and Portugal).
The company plans events like talks by successful founders and entrepreneurs, workshops on different topics like starting up during school and writing a business plan, group dinners/breakfasts, and housing in unique places like eco-lodges in small towns where you sleep to the sound of monkeys as opposed to traditional hotels in major cities; but ultimately the students more or less have control over what they want to do with their time--whether that's going zip-lining, surfing, horseback riding or anything in between.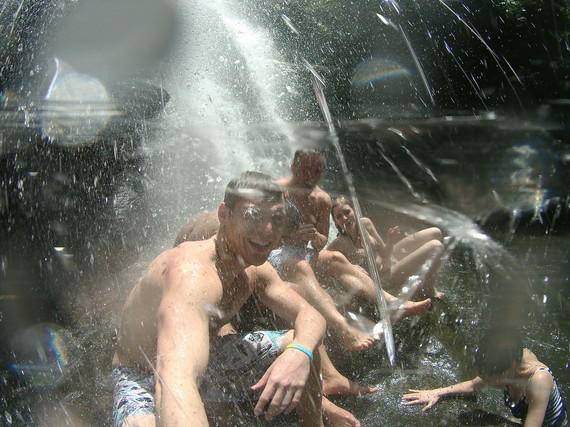 During my experience, I saw my peer students form a deep bond and all hold each other accountable for goals they're going to fulfill upon returning to school. Amazingly, inspiration from the trip motivated multiple students to start their own businesses (or not go into traditional fields) after returning home.
But the real magic happened when we were alone. See when you have a massive sunset above the ocean with a tropical tree-line in front of you, you don't feel naturally compelled to check Facebook, Snapchat, or Instagram ten times within ten minutes. You really are forced to ask yourself the big questions in life: why am I doing what I'm doing, what's my role, what do I see myself doing in the next twenty years, and how do I think I'm going to get there. And even though you may not be able to answer those questions in seven days, you do really make a lot of headway.
Now, back at home, I along with my peers were more focused on doing what we wanted to do because we had discovered something about ourselves that we didn't know before. Now, rather than doing something that society deems useful or necessary, we had a better of idea of what would make us happy.
That's something that school doesn't teach you.
The opportunity to ask those major questions and find out who you really are is what Startup Island is providing to college students. They're not selling a trip to Costa Rica. They're not selling an experience of a lifetime. They're not even selling time to meet entrepreneurs. They're selling an opportunity to find yourself.
And that's something that you can never get in New York or Boston or San Francisco.
Students, invest in yourself and skip the traditional college spring break trip to Florida or summer trip to Cancun, and sign up to be a part of the next Startup Island trip at JoinStartupIsland.com.
Calling all HuffPost superfans!
Sign up for membership to become a founding member and help shape HuffPost's next chapter