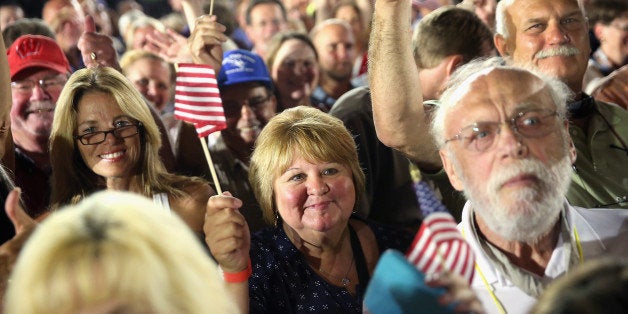 The presidential campaign is now upon us, and with it comes a nearly endless line of candidates and a wave of money that will crash over our democracy like we've never before experienced. You will read the now-routine media story of "how much the election costs" and stagger at the hugeness of the numbers. In 2012, presidential and congressional campaigns combined to spend more than $7 billion. The midterms of 2014 posted $3.7 billion all on their own.
Yet, it would be wrong to assume these numbers represent the true cost of elections -- these sensational numbers are the totals spent to get candidates into office. County, town and state governments pay for running an election, and it's done on a shoestring budget.
Campaigns spend countless time and energy focused on persuading exactly the right number of voters necessary to win. In contrast, election administrators across the country, strive to make our elections work better. They hope to build civic participation year-over-year and to increase voter access while making the process more user-friendly. Election administrators are the stewards of our democracy, and yet their budgets are often an afterthought.
The consequences of under-funding elections are real and could arrive as soon as next November. A remake of the 2000 Presidential Election "hanging chad" debacle is growing more likely every year, only this time, updated for the digital age. According to the Brennan Center, a majority of the electronic voting machines purchased since 2000 are already "perilously close" to or exceeding their expected lifespan. This should come as no surprise; how many Americans are still able to use laptops purchased 15 years ago?
A new wave of investment in our elections infrastructure would do more than avert a crisis. It could also save money, modernize voting for the way we live and reignite a civic awakening. Weaving technology into the civic core of our nation's elections is a commitment to every voter -- regardless of political affiliation.
It really comes down to a very simple idea. As turnout increases, our democracy reflects the hopes and concerns of more people, and it becomes harder for mountains of campaign cash to influence the outcome of elections. Indeed, election administrators at the county and state level are at the front lines in combating a crisis of democratic participation: the United States ranks 138th of 172 nations in voter turnout, an average of 47.7 percent since 1945.
The biggest movement among election administrators right now is to simultaneously cut costs and improve the voting experience by moving to online voter registration. It's a necessary and smart move. According to the Pew Charitable Trusts, states reported saving between $0.50 and $2.34 for every voter who registered online instead of with paper. California saved nearly $2 million in 2012 when it moved to online registration, easily covering the costs of moving to the new system. There is even a strong and growing bipartisan consensus around these upgrades, with the Florida State Senate voting 34-3 this year to adopt online registration.
The next major upgrade to election technology is, ironically, a move away from electronic voting machines and towards paper. Specifically, counties and states are turning to vote-by-mail to cut costs and increase turnout, as it did in Oregon after 1996. Furthermore, mail balloting allows voters to be more informed because they can research candidates and initiatives on their computers while simultaneously completing their ballot.
A wave of modernization could revolutionize the voting experience, creating a more diverse, active, and engaged electorate. Election administrators may seem like unlikely superheroes to some, but they are leading the democratic renewal that might just fix a broken electoral system and return elections to the voters.
This blog post is part of a series produced by The Huffington Post and NationSwell, in conjunction with the latter's Summit of Service (Nov. 10th, New York City), in partnership with NBCUniversal Open Possibilities. NationSwell is a media company and membership community that supports American innovation and service. For more information about NationSwell, read here.
Popular in the Community