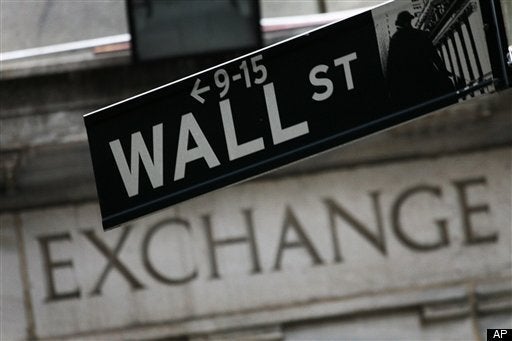 NEW YORK, Jan 6 (Reuters Legal) - The recent flurry of insider-trading arrests by the Manhattan U.S. Attorney has set Wall Street on edge. But if recent history is any guide, people found guilty of that crime tend to get off relatively easy, a Reuters Legal analysis suggests.
The analysis covers sentences imposed in 2009 and 2010 in 15 insider-trading cases brought by the U.S. Attorney in New York, representing virtually all those imposed in that court during this period. Of these, 13 sentences, or nearly 87 percent, were lighter than the terms prescribed by the U.S. Sentencing Guidelines -- and seven of the sentences carried no prison time at all. The data from 2009, culled from a report issued last year by law firm Morrison & Foerster, reveal that only one prison term, for 63 months, was issued for insider trading in 2009.
The routine practice of departing downward from the guidelines in insider-trading cases is particularly striking given the much lower rate at which judges in the New York federal court typically do so. According to U.S. Sentencing Commission statistics from fiscal 2009, New York federal judges departed downward from the guidelines in 57 percent of all cases, a full 30 percentage points lower than for insider-trading cases alone.
To be sure, several defendants charged in connection to Manhattan U.S. Attorney Preet Bharara's massive insider-trading investigation have yet to be sentenced. In fact, two of the biggest targets -- Galleon Group hedge fund founder Raj Rajaratnam and former New Castle Funds employee Danielle Chiesi -- have not yet gone to trial. If either is found guilty, the guidelines would call for severe sentences: A maximum of 145 years in prison for Rajaratnam, whose trial is scheduled for February, and a maximum of 155 years for Chiesi.
Defense lawyers and former prosecutors have several theories about why insider-trading sentences tend to be lighter than those prescribed by the federal guidelines. For one, judges in the Southern District of New York, who oversee most of the insider-trading cases filed nationwide, depart downward from the guidelines at a more frequent rate than do judges across the country. According to the Sentencing Commission, in fiscal 2009 42 percent of all sentences nationwide were below the guidelines, compared to the 57 percent of all sentences issued by judges in the Southern District.
Another theory is that insider-trading defendants more commonly present the sentencing judge with glowing character references from friends, family, and colleagues, and these are often effective in persuading judges that a short prison term would be a sufficient deterrent. And unlike cases involving violent crimes or other types of white-collar crimes such as Ponzi schemes and shareholder fraud, insider-trading, which no doubt harms the investing public, typically doesn't produce anyone to deliver heart-tugging victim-impact statements to the judge.
"You're not going to get a big presentation about how peoples' lives were ruined," said Sam Buell, a professor at Duke University School of Law and a former federal prosecutor. "In insider-trading cases, where are the victims?"
DIFFICULT CALLS FOR JUDGES
At a sentencing hearing in February 2009, U.S. District Judge Alvin Hellerstein spoke about the difficulties he faced when sentencing individuals guilty of insider trading, which he described as "serious" but also "peculiar." "It's taking advantage of inside information, theoretically, at the expense of the public," he said. "But there are no victims in this crime, at least not in any real sense."
The case involved Alan Tucker, a former Pace University professor who in 2008 had pleaded guilty to conspiracy to commit securities fraud. Under the sentencing guidelines, Tucker faced 37 to 46 months. At the hearing, Judge Hellerstein struggled to find the appropriate punishment for Tucker, noting that Tucker was an accomplished academic and that he has a son who suffers from autism. Judge Hellerstein sentenced Tucker to six months in prison, but subsequently reduced the term to three years' probation.
The federal guidelines, which went into effect in 1987, were meant to bring more consistency to sentencing, and over the years, penalties have stiffened for white-collar defendants. The guidelines are based on a point system in which a first-time offender guilty of insider trading automatically gets eight points -- or a prison sentence range of zero to six months. Additional points are based on the amount the defendant gained by the illegal trading -- which can quickly add up to stiff sentences. A defendant who made more than $200,000, for example, faces between 33 and 41 months under the guidelines. For a gain of more than $1 million, the range increases to 51 to 63 months.
But under the Supreme Court's 2005 decision in United States v. Booker, district court judges are no longer bound by the guidelines. Now, they're only required to consult them.
Cooperation with the government in ongoing investigations may also help defendants receive lighter sentences than those called for by the guidelines. Last year, U.S. District Judge Sidney Stein sentenced a trader who faced 46 to 57 months under the guidelines to three years probation, citing his cooperation with the government.
But cooperation with the government is not always necessary to get a good deal. In the last two years, at least eight defendants received shorter sentences even though they did not cooperate with the government. Only two of the seven who received sentences below the guidelines had cooperated with the government.
James Gansman, a former Ernst & Young partner accused of giving inside information to a female companion, fought his charges through a trial. After a jury convicted him in 2009, he faced a prison sentence of 41 to 51 months under the guidelines. But last year, U.S. District Judge Miriam Goldman Cedarbaum sentenced Gansman to one year and one day, noting that Gansman did not personally gain from the trading. Gansman has appealed the conviction.
Defense lawyers are now using these lighter sentences to try to set a new benchmark for insider-trading defendants who don't cooperate with the government. In June, lawyers for Ali Hariri, a former executive at Atheros Communications who pleaded guilty to insider trading in connection with the government's Galleon Group investigation, pointed to more than a dozen individuals who didn't cooperate with the authorities yet who received sentences below the federal guidelines. Hariri's lawyers argued that in order to "avoid disparity among defendants guilty of similar conduct," Hariri should also receive a sentence below the guidelines, which call for a prison term of 24 to 30 months.
In November, U.S. District Judge Richard Holwell sentenced Hariri to 18 months in prison.
(Reporting by Andrew Longstreth; Editing by Eric Effron and Amy Stevens)
Calling all HuffPost superfans!
Sign up for membership to become a founding member and help shape HuffPost's next chapter