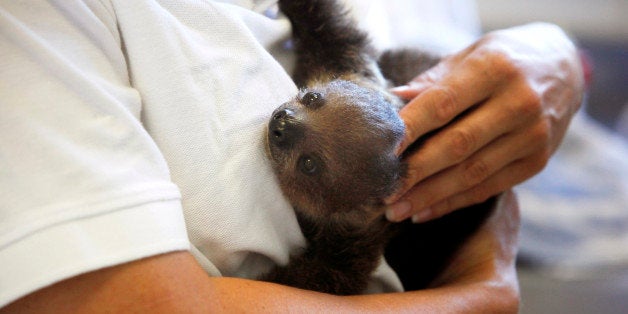 Recently, I served as a Keynote Speaker and workshop presenter, on diversity and cultural competency, at a School of Veterinary Medicine. As a Black person who loves animals and who has had many pets, namely cats and dogs, including golden retrievers, a rescued mixed breed, a german shepherd and currently my daughter's adorable Shih Tzu, I was surprised to learn, from one of my hosts, that Veterinary Medicine is the Whitest profession in America. This is not a positive claim to fame for any profession. Consequently, vet schools need Black students as they are members of the largest racial group in the United States. The particular veterinary school where I spoke is located in the south. Therefore, it is unfortunate, that in 2014, of their total applicants, 17 were Black and 567 were white and there were only three black vs. 69 white Matriculated students.
When I asked why there are so few Black students applying and matriculating, I received antiquated reasons, including the oft lamented concern expressed by administrators at some predominantly white institutions (PWI's) that they are are not able to find Black students that meet their rigorous academic standards. This is an unacceptable response as this is a false and inherently biased statement. Clearly, "seek and you will find" is an appropriate counter response and although diversity and cultural competency are my areas of focus, I find it disheartening to have to explain where to find educated Black people, to study to become a member of any profession. Historically Black Colleges and Universities (HBCU's) are a good starting point. Another bizarre explanation that I heard while at the Vet school is that Black people generally do not have pets and therefore do not want to be veterinarians. Anticipating this as a possible statement that might arise, I made sure that my presentation was filled with images of Black people with pets, of all kinds, and that there were images of Black veterinarians throughout my presentations. Black people have pets. There were other reasons offered as to why Black people do not attend veterinary schools, including financial concerns, but the bottom line is, no matter the reason, diversity is essential in every profession and Black students must be sought out to attend these schools.
In short, at the veterinary school where I spoke, one administrator, stated with pride, that their school is fine just the way it is, as a PWI, as we walked the hallways flanked with composite images of predominantly white students, wearing their white coats for many of the school's class years. I advised him that the images preclude any notion of visual affirmation for Black students who may visit the school as possible applicants. The reality is that Black students, in addition to being members of the largest minority group in the U.S. are also members of the emerging majority. Emerging majority is the replacement term for minorities because the so-called minority groups, combined, will become the majority in the United States. Additionally, there is also a shortage of Black faculty in PWI's including veterinary schools.
At another event at a different non-veterinary PWI, I was saddened to hear a Black undergraduate student state "I rarely see them [Black Faculty] in any of our colleges and schools on campus outside of the Africana Studies department." She had just won an oratorical contest (I was one of the judges) where she offered a cogent argument as to why the health status gap (health disparity) between Black people and White people must be closed. The position that Black students find themselves in when they do not have faculty members who look like them is often lack of cultural competency (in short, the skill set necessary to deal with diverse populations), and a dearth of role models as they pursue their educational aspirations.
As for vet schools, the unfortunate reality of being the whitest profession in the U.S. provides an opportunity for positive change. The first step is to admit that there is a problem, namely lack of diversity. The next step is to begin aggressively recruiting students from the largest racial group in the U.S., by seeking and finding qualified candidates, and to further these efforts towards expanded diversity. It is 2015 after all, and time for vet schools to join the rest of society in coming to terms with the reality that the new majority is emerging, fast.
Popular in the Community