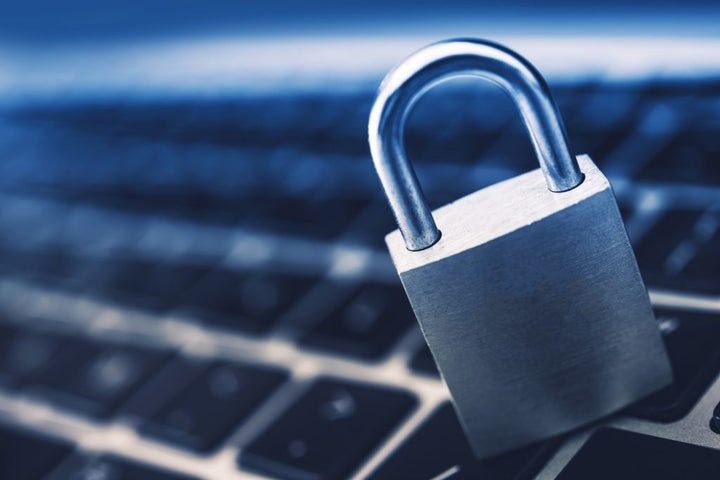 According to studies from across the globe, our problems with security in the digital world are getting worse, not better. In fact, one report conducted by CyberScout, in conjunction with the Identity Theft Resource Center, tells us that government groups experienced more than 1,000 data breaches in 2016 alone. That's an increase of 40% over 2015.
Though the numbers aren't in for 2017 yet, we can only assume that the statistics won't be good when you take things like the WannaCry ransomware breach into account. That might be why some organizations have begun to predict that global spending on cyber security will see an increase of at least 12% year-over-year by the time we reach 2021.
Though companies everywhere are struggling to come to terms with an ever-more threatening digital environment, certain aspects of the virtual world remain untouched when it comes to implementing stronger security measures. For instance, you can download firewalls and antivirus solutions for your computer, but conference calls between remote workers remain largely unchecked.
Conference Call Visibility is Frequently Overlooked
The conference call today is just as popular as it's ever been - if not more so. As the remote world continues to grow, and people start to collaborate with specialist team-members on the go, it's crucial for employees to have the opportunity to tap into a call from wherever they are, using the most convenient device available to them.
Unfortunately, in their hurry to take advantage of the latest conference call technology, a lot of companies have begun to overlook the most important aspect of keeping any business communication safe: visibility. In fact, one study found that 99% of conference call participants had hosted a meeting before where they weren't sure who was listening in. Of that number, 60% consider lack of visibility to be the standard for any conference call experience.
The problem with many conference call environments today, is that organizations continue to use the incredibly unsecure "dial-in" method. This is the most common way for anyone to join a conference call. All you need to do is click on a link that's been sent by your team leader, and your part of the conversation in no time. The problem is that dialing in makes it much harder to see who's with you on a call, unless you have the right technology available.
A lack of visibility means that any sensitive information you reveal about your clients, customers, partners, or business could easily end up in the hands of people who want to do harm to your business. The question is, what can you do about it?
What Does Visibility Mean, and Why Does It Matter?
It's fair to say that visibility is an integral part of the conference call experience. If you want to bring people within your team together to talk about a specific topic, or you simply want to catch up on the latest details in a project, then you'll need to make sure that you're taking steps to improve the visibility of your meetings.
So, what does that entail?
For a start, look for a conference call service which gives you complete visibility and control over the people in your meeting.
With full visibility, you can:
See exactly who might be listening to a conversation at any time.
Remove and add new participants whenever you like.
Mute people in your party for temporary periods
Kick people from the room when necessary
Record information that might be essential for your records
Visibility is about giving you the power to take control of your meetings. Here are three reasons why it should matter to your business:
It Keeps Your Team Focused
Although conference calls might be essential in the age of the remote worker, they're not always taken seriously by every participant. Many employees end up engaging in other activities when they're in the course of a conference call, according to information from the Harvard Business Review.
Visibility software allows you to see who's active within your team, and hold them accountable for their engagement over the course of a meeting. You can give roles to people in your network, and even kick employees or team members that might not be doing their part on the behalf of the group. When your workers know they're not just a part of a faceless crowd, they're more likely to act like professionals.
It Helps You to Share Information Strategically
When you know exactly who will be present in each of your meetings, you can plan how you're going to share information with different groups as strategically as possible. This can save you time as a leader, and help to reduce the chances of confusion, misunderstandings, and mistakes getting in the way of employee productivity.
You might even find that it's helpful to create an agenda for your meeting in advance that you can send out to the participants that are going to be joining you ahead of time. That way, everyone can be prepared and focused when the call begins.
It Gives You the Security Your Business Needs
Finally, the most important benefit of visibility, is the fact that it keeps your business, and your conference calls secure. As the risk of cyber threats and malware attacks continues to grow around the world, all companies need to be aware of who they're speaking to at any given time if they want to stop sensitive information from getting into the wrong hands.
The right secure conferencing service can help you to maintain privacy, regardless of whether you're connecting with employees in the same city, or from corners all around the globe. In a world where the digital threats facing companies are becoming insurmountable, a tool that can offer true conference safety, is worth its weight in gold.
Popular in the Community