Cognac is a spirit with a split personality. It's what Grandpa pours a snifter in the wood-paneled library of his men's club, and what rappers swig straight from the bottle when they're onstage. It's a dry, spicy spirit to sip and contemplate, and it's a light, fruity drink to mix into cocktails that will get you effed up. In short, it's XO (which stands for "extra old") and VS ("very special"). All cognac comes from the same place, meaning the Cognac region of France — otherwise it can't be called a cognac. All cognacs are distilled and aged in the same way, but it's the length of aging that makes the difference. VS must be aged at least two years in Limousin oak; with that little time in wood, the result is often fruit-forward and sweet. Due to its youthfulness, the alcohol can burn a bit on the back of the throat. XO, on the other hand, must be aged at least six years, and the final blend often contains much older eaux-de-vie. A good XO is more balanced than a VS, but also drier and spicier, thanks to the tannins imparted by the wood. Great for sipping, not so great for partying.
So where's the middle ground? The answer is simple: VSOP. "Very special old pale" cognac has been aged at least four years, enough to smooth out the rough edges in a VS without tasting overly woody like many XOs. It's the most versatile category of cognac, suitable for both mixing and sipping. And it's affordable, too — most VSOPs sell in the $50-60 range, while a good XO can go for a few hundred (to say nothing of the thousands of dollars the rarest XOs will run you). It's the Goldilocks cognac, right in that sweet spot straddling youth and maturity, dry and sweet, fruity and woody.
I love VSOPs because I like to taste the fruit — after all, grapes are what cognac is made of. But I also like to taste a bit of the barrel, to get the influence of the wood without having it overwhelm the eau-de-vie entirely. And man oh man, I love a good VSOP cocktail. With events like Cognac Classics Week and National Cognac Day, the booze industry is making sure cocktail buffs don't forget about their old French friend, either. If you're not into sipping your VSOP neat, give it a go in a julep, a Sazerac, an Old Fashioned... a good VSOP works well in almost any whiskey-based cocktail. Not to mention the Sidecar, the signature cognac cocktail.
There are zillions (OK, hundreds) of VSOP cognacs out there, but here are five of my favorites, including brands you've no doubt tried and maybe one or two you're not familiar with. They all have their own distinct flavor profile... and they're all worth checking out. Just not all at once. That could get ugly.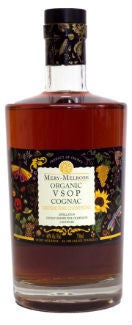 MERY-MELROSE ($65). Located in the Grande-Champagne Premier Cru, Mery-Melrose is that rarest of beasts, a USDA-certified organic cognac. They've been making cognac for almost a century, but the brand only launched in the States this year, which makes it a nice change of pace for cognac drinkers who only know the bigger houses. Their VSOP really evolves on the tongue; on first splash, it's rather woody, but it quickly morphs to a smooth, melony sweetness. Hold it on the tongue for a while and it grows more tart and spicy, with a long, dry finish that's almost reminiscent of an XO. Rich, complex, and worth tracking down.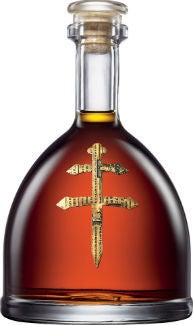 D'USSE ($50). D'USSE has only been around since 2012, but it's produced by the venerable House of Otard, which dates back 220 years, so it's not some Jean-come-lately type of thing. D'USSE's two primary claims to fame are its spectacular looking bottle and its part-owner, one Shawn Carter, also known as Jay-Z. Alas, Mr. Z no longer seems to do press for the brand, much to my chagrin. The bottle is still gorgeous, however, and the cognac is quite good as well. It's fruity and a bit on the tart side, with concentrated raisin and citrus notes showing up alongside baking spices and a touch of oak. It's got a touch of alcoholic heat, especially on the finish, which disappears when it's used as a mixer. D'USSE VSOP makes a very fine Sidecar, and of course that bottle looks great on your bar while you're mixing it.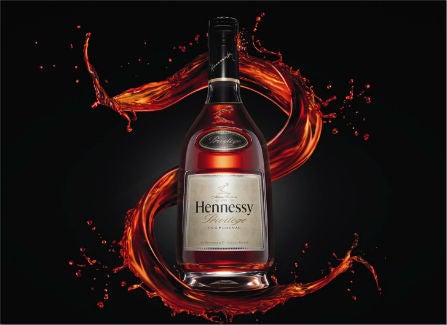 HENNESSY PRIVILEGE ($55). Hennessy actually considers itself to be the originator of VSOP cognac; in 1817, the Prince of Wales (who would later become King George IV) requested from them a "very special old pale" cognac, and a new category was born. Hennessy is to cognac as Coke is to soda — the biggest and best-known brand in the world, hands-down — so if you care at all about cognac, you've certainly tried it. But if it's been a while since you've had Privilege, it's worth refreshing your memory. It's the perfect balance of young and old, with rich dark fruits mingling with dry tobacco, leather and oak. It makes a terrific mixer — try it in a Sazerac, or better yet, a Dauphine Special, created by Meghan Kelleher at Distilled NY, which switches out the Peychaud bitters, absinthe and simple syrup in the classic drink for cardamom bitters, green Chartreuse and maple syrup.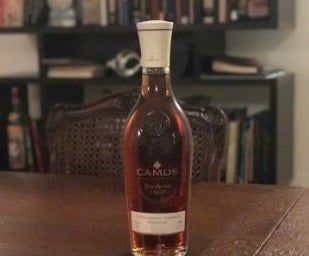 CAMUS BORDERIES ($55). Borderies is a small region of Cognac whose brandies, almost entirely XOs, have a stellar reputation, so a younger (and more affordable) "single growth certified" VSOP is a rare treat. VSOPs are generally versatile enough for both sipping and mixing, but I'd recommend this one for straight sipping, both for its pedigree and its beautiful flavor. Borderies VSOP is a youthful, vibrant, fruity cognac, with notes of pineapple, orange, apple, coconut, and of course sweet ripe grapes — it's almost like drinking one of Carmen Miranda's fruit hats. There's a hint of oak as the nectar hits the back of the throat, but that fruitiness just keeps going through the long and luscious finish. Camus isn't a household name in the cognac world, but it should be.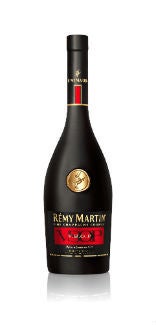 REMY MARTIN ($45). If you're looking for XO-style bang for your VSOP buck, you've come to the right place. Rémy's VSOP is darker and heavier than many of its counterparts, with notes of raisins, dark chocolate and tobacco underpinned by a bit of spicy oak. The finish is long and lingering, a nice balance of spice and sweetness. This is elegant stuff, the kind of cognac I can see sipping in my imaginary drawing room, wearing a smoking jacket, perhaps with a fine cigar. Does Rémy use a greater amount of older cognacs in its blend? Your guess is as good as mine, but given that they're one of the biggest brands in cognac (alongside Hennessy and Courvoisier), they certainly have the aged eaux-de-vie on hand. Not exactly the VSOP vibe you might be looking for, but very nice all the same.
Popular in the Community