Ailes resigned from his powerful post within weeks (and died this past May). Carlson has since become an advocate for speaking out against sexual harassment, even writing a book titled Be Fierce.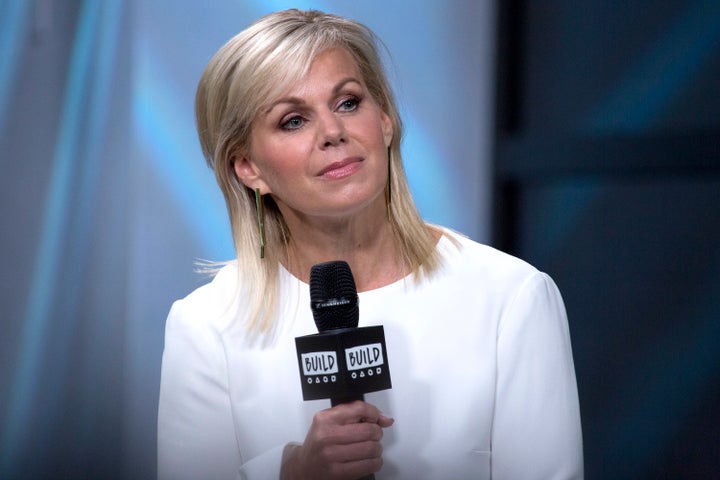 The Time cover story discusses how the sexual misconduct allegations that emerged in early October against film executive Harvey Weinstein, including accounts from prominent actresses like Ashley Judd and Rose McGowan, launched a full-steam ahead movement of victims of sexual assault and harassment to come forward and name names.
"Emboldened by Judd, Rose McGowan and a host of other prominent accusers, women everywhere have begun to speak out about the inappropriate, abusive and in some cases illegal behavior they've faced," reads the piece.
"When multiple harassment claims bring down a charmer like former Today show host Matt Lauer, women who thought they had no recourse see a new, wide-open door," it continues. "When a movie star says #MeToo, it becomes easier to believe the cook who's been quietly enduring for years."
It's likely Carlson wasn't included as a silence breaker by Time because her story broke in 2016. But it struck many as a glaring omission that she's not mentioned at all in Time's original package.
Carlson has termed the Weinstein revelations a "watershed moment" and said  "this is the tipping point I've been working so hard for over the last 15 months. People are finally saying 'enough.'"
She's had a part in this whistleblowing moment, and Time should have recognized that. 
Carlson didn't immediately respond for comment regarding her exclusion, but she posted about it on social media, saying "it's ok" to those who have remarked on her not being included. She's also sent well wishes to the silence breakers: 
"Congrats to all the women. When I jumped off the cliff in 2016 I could have never imagined we'd be here. Ironically today I introduce legislation to change the world for women taking secret arbitration clauses out of employment contracts," Carlson wrote.
Carlson joined a bipartisan group of lawmakers in Washington on Wednesday who introduced legislation to remove forced arbitration clauses from employment agreements. The bill's backers say the clauses help keep sexual harassment and gender discrimination complaints under wraps.
Also on Wednesday, many Democrat lawmakers ― including some pushing the arbitration clause measure ― called for Sen. Al Franken to resign as the number of sexual assault allegations against the Minnesota Democrat keeps growing.
Despite Carlson's chipper response on Twitter, others are still not happy she wasn't mentioned by Time. Here's what people are saying:
This piece has been updated to note the Times article on Monday afternoon.
REAL LIFE. REAL NEWS. REAL VOICES.
Help us tell more of the stories that matter from voices that too often remain unheard.
BEFORE YOU GO
PHOTO GALLERY
Sexual Harassment 'Cheer Up Luv' Series