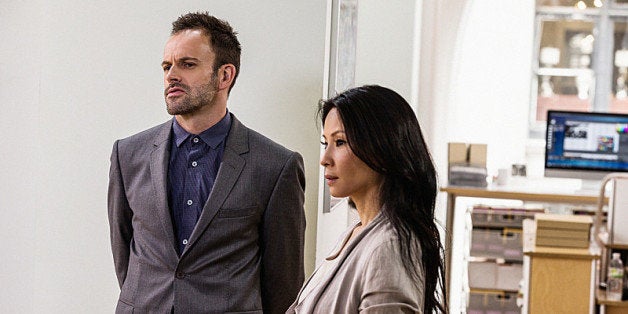 Don't expect Watson and Sherlock Holmes to fall in love on "Elementary." The dynamic detective duo played by Lucy Liu and Jonny Lee Miller on the hit CBS drama won't be crossing over to "Moonlighting" romantic territory anytime soon.
"I feel like a broken record, so forgive me, but it's just not what we set out to do," creator Robert Doherty told a New York audience at a recent PaleyFest event. "At the end of the day, it's too easy to turn it into a romance ... We've been happy with what we've done up to this point, so I don't see any reason to mess with it. We want to mess with Sherlock's life and Joan's life in many other different ways, but we don't have to put them together."
When "Elementary" was announced, many fans were worried having a female Dr. Watson would automatically make the pair a "will they or won't they" couple.
"If there's one thing that has to be faithful, it's the Holmes/Watson relationship, it has to be sacred almost, really," Miller said. "I think you can play with certain things but if you take the anchor way from the entire thing, then you're drifting, and the show is something else."
In early 2013 Doherty made similar comments and said as long as he's part of the show, the romance won't happen."Many people will be desirous of [a romance] ... there will be that expectation, [but] we love to defy expectations on this show. Mostly because I don't think we need it. When you look at the relationship in the original Conan Doyle canon they didn't need to get together. They did quite nicely -- they managed to tell many fascinating stories. I'd like to apply that thinking to this show as long as I possibly can," he said, according to Zap2it.
Yet TV fans are well aware of what happens after time. Look at Mulder and Scully, Booth and Brennan and of course, "Moonlighting."
"It's like going to a nude beach: It's all there, there's nothing to see, it's done. But when you go to an actual beach and people have bikinis on, there's something more sexual," Liu told TV Guide of a potential romance. "So this is a much more interesting dynamic than actually having intercourse and a postcoital scene. This is much more energized. There are some things that have to be sacred, and right now, where we are is where we need to be."
"Elementary" airs Thursdays, 10 p.m. ET on CBS.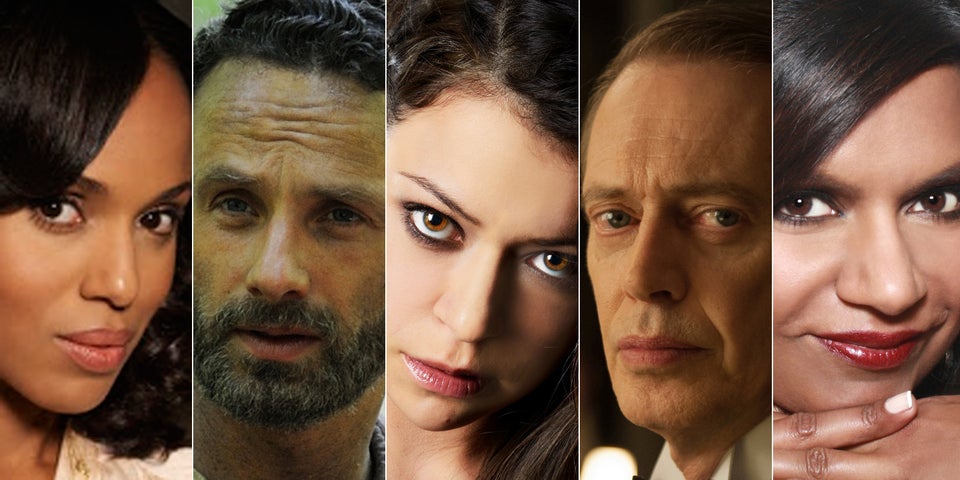 Critics Picks 2013-2014
Related
Popular in the Community