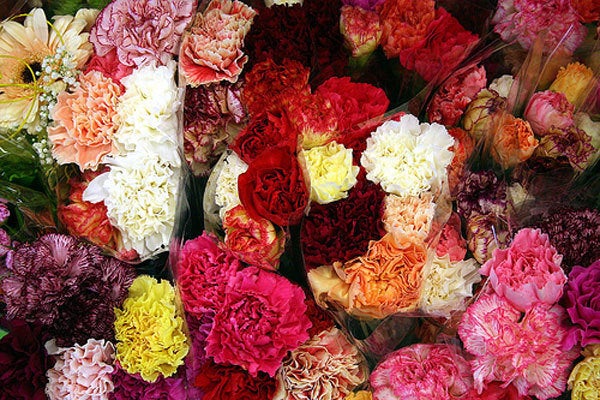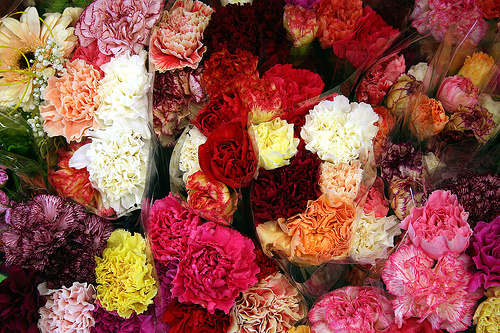 It's Mother's Day, and I would like to honor my beloved mother, by using the word mother in a sentence as often as possible. No, not that sentence. The next one. I am taking this moment to pay tribute to Anna M. Jarvis, the mother of Mother's Day, who in an ironic twist of fate was never a mother herself. Did I write ironic? I don't honestly see it that way, but rather it was precisely because Ms. Jarvis did NOT become a Mrs. nor a mom, that she devoted her life's work to persuading the nation (and 43 other countries) to officially revere mothers and in doing so, carved out a 24-hour time slot in which we get to feel like we haven't done enough.
Anna was tormented by not doing enough for her Mom. In 1907, a few years after her mother died (and left her a tidy inheritance), she created and led the "Mother's Day Movement," and began one of the most organized and successful letter-writing campaigns in history, reaching out to influential businessmen, religious leaders, newspaper editors, mayors and eventually to governors of every state. Within seven years, a resolution was passed by both houses of Congress for a national observance of Mother's Day. In 1914, President Woodrow Wilson issued a proclamation calling for a "public expression of our love and reverence for the mothers of our country," setting aside the second Sunday in May, which also commemorated the anniversary of Anna's mother's death.
As it was her mother's favorite flower, and she was in charge, Anna declared the carnation the official Mother Day's emblem. Florists quickly began to reap the benefits. Soon confectioners and card companies wanted a piece of the action, and the holiday got commercialized to such an extent that Anna Jarvis could hardly recognize it. "This is not what I intended," Anna wrote in letters to hundreds of newspapers. "I wanted it to be a day of sentiment, not profit." She spent the rest of her life (and life savings) in desperate battle against those who didn't demonstrate the proper piety and respect for what she considered a holy day, and died penniless and alone.
Anna M. Jarvis was born in 1864 in the rural community of Grafton, West Virginia, and she grew into a tall, attractive, redhead, eager to find her way in the world. She had watched her mother put aside pleasure and ambitions for the considerable duties of motherhood, and Anna wanted more out of life. At 27 and unmarried she took a bold, modern step and moved away from home to live in Philadelphia, working first as a stenographer and then as a writer for the advertising department of an insurance company. As to why she didn't wed, a family friend said, "she had a disastrous love affair when she was young. It left her shocked and disillusioned, and thereafter she turned her back on all men." (My theory is, she wanted a career.) After years of living on her own, Anna moved her widowed mother to Philadelphia. In 1905, she went into a period of "pathological mourning" when her mother died, creating an alter of dried flowers, and talking about little else.
I asked my therapist friend why Anna was so obsessed. "In a word," he said, "guilt." When my dear mother was still alive (did I mention that she was one of the greats!) I used to procrastinate before calling her on Mother's Day, for fear that I hadn't done enough. The first misstep was moving to San Francisco, which put me three time zones away, so my call would land at her New York doorstep in the afternoon. I would always send a card, but a card wasn't flowers (e.g. carnations) and on the rare occasion when I got it together to mail a gift, I wasn't there in person to deliver it. Once, when I timed a visit to coincide with Mother's Day, that effort also fell short because, I figured, my ultimate misstep boiled down to not having a husband or children.
Now that I understand Anna Jarvis, it all adds up. Mother's Day was created by a talented, entrepreneurial woman, who felt terrible about not following in her mother's footsteps. She spent an operatic life trying to make up for it, and embedded in her glorious, global tribute, the essence of never doing enough. But we all keep trying, as we should, because our mothers deserve it (especially mine).

Related