I love Mad Men. I've watched the the show since day one and am counting down till the season three premiere on August 16. And I'm not alone. The show has received 16 Emmy nominations, is a hit with critics and countless friends have recreated themselves in '60s style thanks to the Mad Men Yourself application on their website. I think many of us wish we could live in that era, even if for a day or two.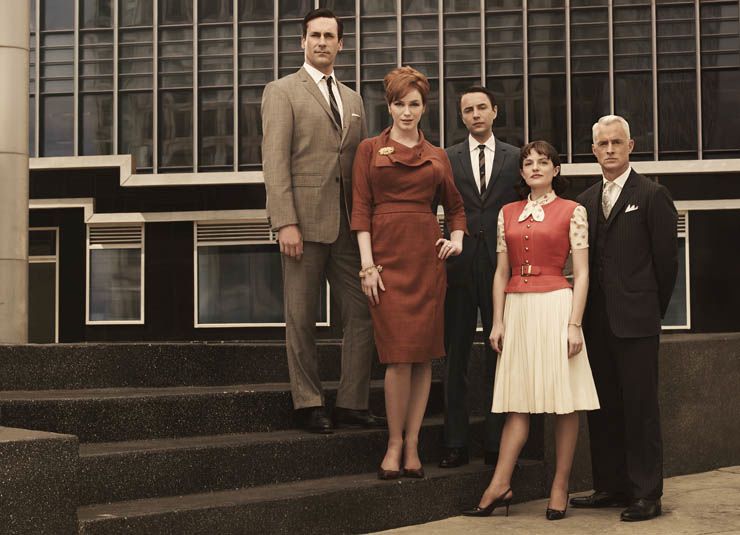 Matthew Weiner's Sterling Cooper is a microcosm for what was going on at the time (warts and all) and he tells it in a cerebral, dramatic and edgy way. Some don't like the show, because it's full of privileged white men and objectified women, with minorities pretty much sidelined altogether. But this was Madison Avenue in the Sixties and yes, there was sexism, racism and four martini lunches. The men of Mad Men may misbehave, smoke too much and cheat on their wives, but are men today really all that different? Or women for that matter?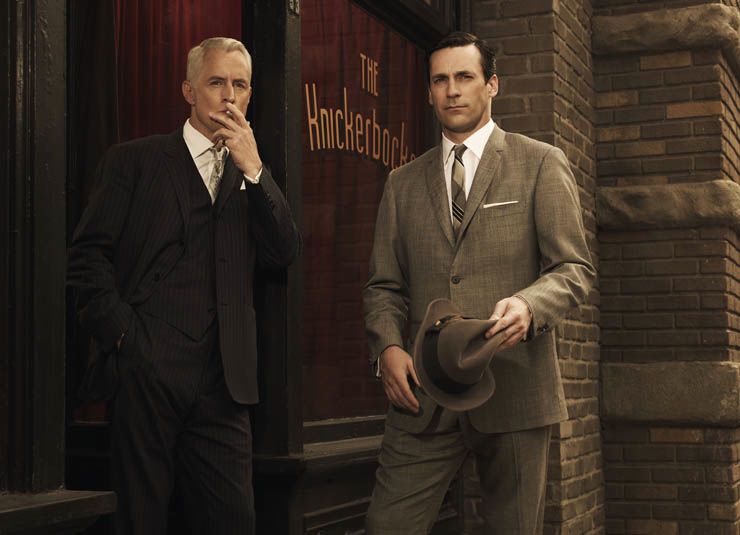 If anything, getting to peek in on gender and office politics during the transitional 1960s is a treat. For young women especially, the show teaches about the conditions that led to a generation of feminists, and makes you feel lucky for the strides that have been made. Mad Men has already dealt with interracial relationships, abortion, depression and birth control, but I'm dying to know if Salvatore will ever come out, where Peggy's ambition will take her and what will be of Don Draper with his moody behavior and secret past?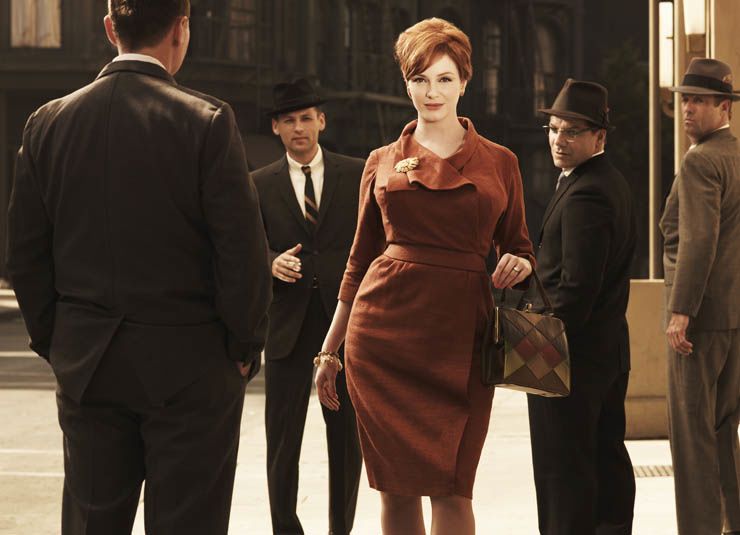 But one of the main reasons I love the show is for the fashion. January Jones' Betty Draper is like an incarnation of Grace Kelly with her Hitchcock blond 'do and full skirt dresses. But it's Christina Hendricks portrayal of Joan Holloway that has everyone talking. The curvaceous actress has single-handedly brought back the hips. It's all about the hourglass figure again so get ready to dust off your pencil skirts and fitted blouses for fall. It's lovely to witness men in hats and suits with pocket squares. There's not a trucker hat, Ed Hardy shirt or ironic mustache in sight. Forget about soap stars. I have a feeling Don Draper is the object of many a woman's (and man's) fantasy these days.
So while it may seem like watching Mad Men is like opening an archive to the past, I think we watch it because its themes are symbolic to the present. Race is and will continue to be a huge issue in America, gays and lesbians are still discriminated against, the religious right is stronger than ever and women continue to struggle with motherhood and their own happiness. The advertising agency may have changed, but isn't the game still the same?
REAL LIFE. REAL NEWS. REAL VOICES.
Help us tell more of the stories that matter from voices that too often remain unheard.