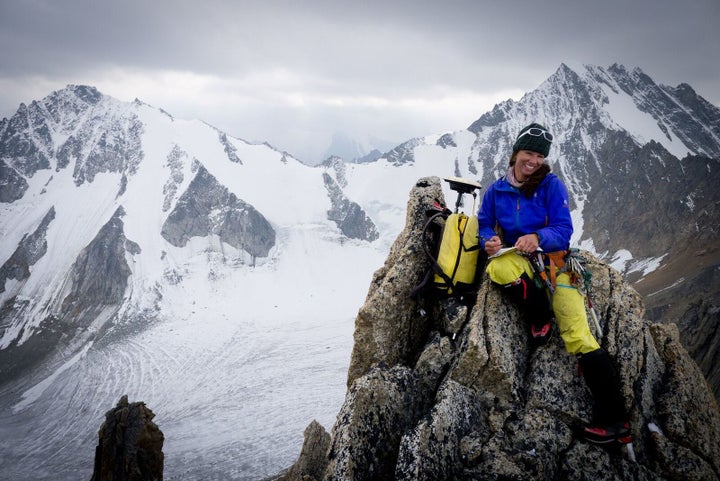 Free of roads, trails or any visible sign of modern development, The Arctic National Wildlife Refuge in Alaska is an increasingly rare landscape where you can glimpse into nature's past. Some have called it "America's Serengeti" due to its sheer diversity of life — throughout the 19 million federally protected acres, wolf packs hunt vast herds of caribou, polar bears den and stalk seals, and millions of migratory birds nest and feed during the brief summer. To go there is to discover an untouched America.
While experiencing the wonders of the Refuge with my two young daughters has been one of my life's great privileges, it breaks my heart to think that they might not be able to do the same with their own children some day.
The Refuge — one of our greatest national treasures — is under threat by fossil fuel interests, and we've got to stop them before it's too late.
A lot of trouble for a little oil
Since Congress created the Refuge in 1980, oil companies and their supporters in Congress have fought to open it to drilling — by exploiting a special exemption for potential oil and gas exploration in 1.5 million acres of its Coastal Plain. What's more is the area is said to hold only between 9 and 16 billion gallons of oil — enough to meet U.S. energy demands for less than six months.
Securing half a year's worth of energy isn't worth ravaging an ancient landscape. To allow drilling in the Refuge would be akin to paving over Yellowstone, damming the Grand Canyon or cutting down Redwood National Park. Some places are just too precious to plunder.
While some in Congress have argued that drilling for oil can be done in an environmentally-sensitive way, history tells us otherwise. Think of the Deepwater Horizon oil spill, which the Gulf region still is recovering from six years later. Think of the Exxon Valdez disaster in 1989, which remains one of the most devastating human-caused environmental disasters ever.
Fossil fuel extraction is, by definition, a dirty and disruptive business. In remote areas, it involves building and using roads, bulldozers, pipelines, drilling rigs and diesel-powered heavy machinery. All of this spews smoke, shatters the serenity of the surrounding landscape and, in the case of the Arctic Refuge, would leave irreparable harm on this fragile ecosystem.
And we don't even need this oil — the U.S. has undergone a drilling boom over the past decade and oil prices are low due to a glut of global supply. Let's keep it in the ground and focus on the energy of the future — solar, wind and other renewable sources that we can harvest where we live, rather than traveling to the top of the world to spoil a land lost in time.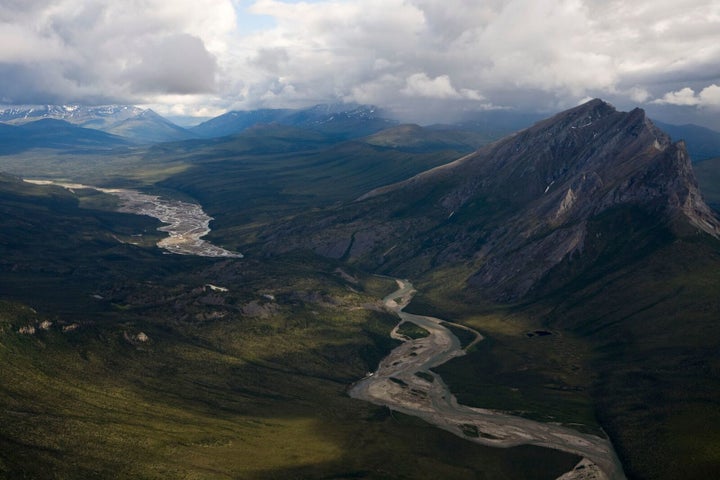 Protect the Refuge, fight climate change
By now, you've probably heard that the planet is warming up, and humans are to blame. While this remains a politically-charged issue in the U.S. — thanks in large part to the powerful influence of fossil fuel interests — a vast majority of the world's scientists agree that we must take action today to avoid the worst impacts of climate change tomorrow. That's another reason why extracting the Coastal Plain oil, burning it and releasing significant quantities of carbon into the atmosphere would be a step in the wrong direction.
Opening up the Refuge to drilling also makes little sense, given the world's efforts to transition to a low-carbon economy.
Last year's historic Paris Agreement coming out of COP21, recently reaffirmed at COP22 in Marrakech, has signaled that the fossil fuel industry's days are numbered. Allowing new oil extraction from pristine landscapes is antithetical to this movement. The U.S. already has committed to cutting its carbon emissions as part of the Agreement, and preventing the Refuge from being exploited for oil would send a strong message to the world that it is serious about taking climate action.
Living the dream in a winter wonderland
In 2010, The North Face helped me realize a childhood dream of visiting the Refuge when I was selected to lead its ski expedition into the highest mountains of the Brooks Range. As our bush plane descended over the wild expanse, I recall feeling alarmed after spotting fresh polar bear tracks. But thinking of my young daughters back home, I was resolved to experience the Refuge for myself and for them.
For three weeks, my team trekked and skied through an untouched expanse the size of South Carolina, following wolf tracks up Mount Isto through the snow. Along the way, we encountered a wide variety of wildlife, including Dall sheep, wolverines, flocks of ptarmigans, Arctic foxes and snowy owls. After skiing three major peaks, we finished with a 60-mile traverse across the Coastal Plain to the Inupiat Eskimo village of Kaktovik on the Beaufort Sea.
Witnessing such a raw and wild landscape on the brink of destruction inspired me to speak out. I realized that the ecosystem in the Refuge needs to be preserved as a whole, without the arbitrary borders left in place by the 1980 legislation. Again, I thought of my daughters and vowed to return with them one day to let the Refuge's power transform them just as it had me.
In 2012, I returned to the Arctic Refuge as a volunteer with a glaciology study. In 2014, I led another Arctic Refuge ski expedition to help map glacial retreat. In the summer of 2015, I finally returned with my daughters, then ages 5 and 7. The experience thrilled, moved and even inspired them to write to President Obama to ask for his support in stopping climate change.
The threat to the Refuge is real, and it is imminent. We must translate our abject concern into concerted action to protect what's ours from those who would ravage it for temporary economic gain.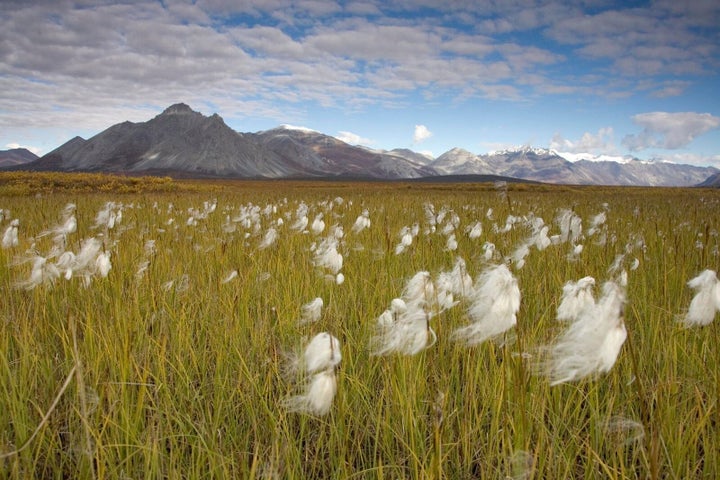 #WeAreTheArctic and so are you
After decades of conservation efforts to protect the Refuge, we find ourselves at an inflection point. While President Obama has voiced his opposition to drilling in the Refuge, neither he nor Congress has acted to ensure it remains protected.
Given the results of the recent presidential election and the oil industry's powerful sway over Washington, the government won't act unless we do. We need to speak out to tell our elected leaders that we want them to protect the Refuge and to put a stop to potential drilling plans.
Luckily, we have a plan, and we aren't alone.
#WeAreTheArctic is a growing movement of diverse voices coming together around the unprecedented opportunity to protect the Arctic National Wildlife Refuge. To save the Coastal Plain, The North Face is working alongside some of the nation's best-known conservation groups — including the Conservation Alliance, Alaska Wilderness League, Greenpeace, Sierra Club and NRDC — as well as religious leaders, indigenous groups representing the Gwich'in people, communities of color, outdoor enthusiasts and veterans from across the nation. It's an uphill battle, but we are on the right side of history and can win with the support of the people.
The North Face, myself, and individuals from across the political and cultural spectrum are urging anyone who cares about the future of our planet's pristine lands to sign the petition.
Related
Popular in the Community