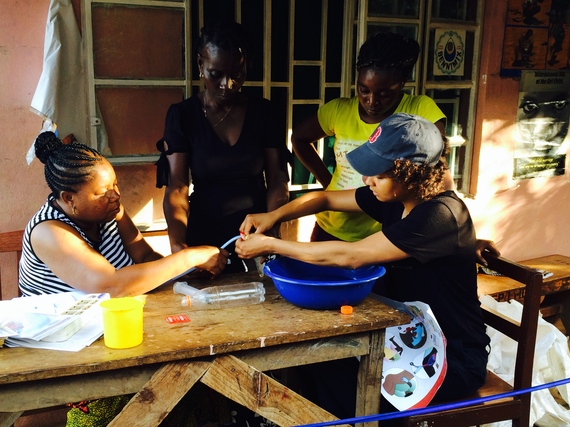 What's the big deal about Ebola?
I suddenly came down with fever. Within 3 hours, I went from energetically visiting Sierra Leonean health providers to shaking and shivering violently. I was in Freetown directing a maternal health program involving World Health Equity, international partners and the Sierra Leone Ministry of Health. I was weak and my body ached to an excruciating degree. My symptoms were typical of malaria. However, my interaction with health providers and patients from about a hundred facilities over the past two months put me at significantly higher risk of contracting Ebola.
The two days it took for my blood tests to process seemed to last a lifetime. As my condition grew worse and I started to vomit, I realized that what scared me was not that I could be awaiting death. Surprisingly I could accept that possibility. What drove me to feel helpless and terrified, was the knowledge that if I had Ebola, that I would die without saying good-bye to my loved ones. Diseases cost lives every second of every day. For me, what is so ruthless about Ebola in particular, is the way it forces victims to anticipate death, be ostracized and feared and remain void of human touch and personal connection. My test results came back negative for Ebola. I had never been happier to have Malaria and to feel the physical touch of family and friends through illness.
Today, close to 9,000 people have been infected with Ebola and about half of them have died. If these numbers appear small and not significant, surely Centers for Disease Control (CDC) worst-case scenario projections of as high as 1.4 million Ebola cases by January 2015 will put things into perspective. What these projections suggest, is that in two and a half short months, populations the size of Philadelphia, Barcelona, Johannesburg could face isolated death from Ebola. Today, weak health systems in West Africa continue to crumble. Restrictions to travel and trade are already causing prices for basic necessities to spike dramatically. Schools and universities have been closed for months. Tomorrow, this outbreak could become endemic and may literally annihilate countries! Unless we wake up and act, that is.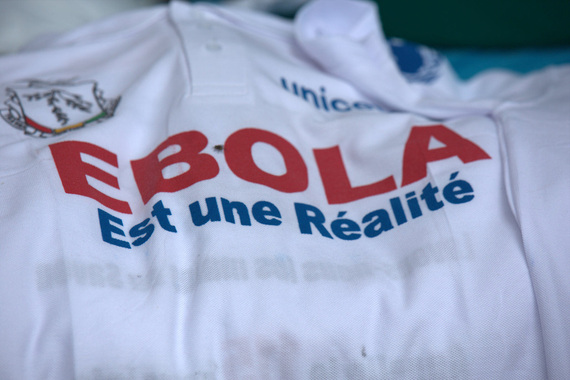 Why then is it so hard to raise funds for Ebola?
According to NPR's Planet Money, it is well known within the relief community that people donate to swift and visible catastrophe. We donate in response to unique moments of destruction in order to affect positive change. The more well defined the event, the greater the emotional and therefore financial response is. The 9/11 attacks and Haiti Earthquake are perfect examples. Both raised over a billion dollars rapidly because the sudden destruction moved us to want to make a difference immediately. Sadly, we are less moved to prevent disasters, even those slow-moving but certain ones. We would rather respond to them after they happen. Alas at that point it is already too late.
Become Part of The Solution Now.
The world's leading health organizations such as WHO, MSF and the CDC have called on individuals and companies -- you -- to step up in support of frontline relief efforts. According to Sean Casey, the doctor leading the International Medical Corps operations in Liberia, "The most useful input that the average person with some interest in helping can provide is money to support the operations. Ebola response is very expensive - operating one 70-bed treatment unit can cost up to $1 million/month!"
I am personally asking you to spread the word and support charities such as International Medical Corps and others fighting Ebola today. Also please support two causes I am driving:
The outbreak is an international disaster. Do something.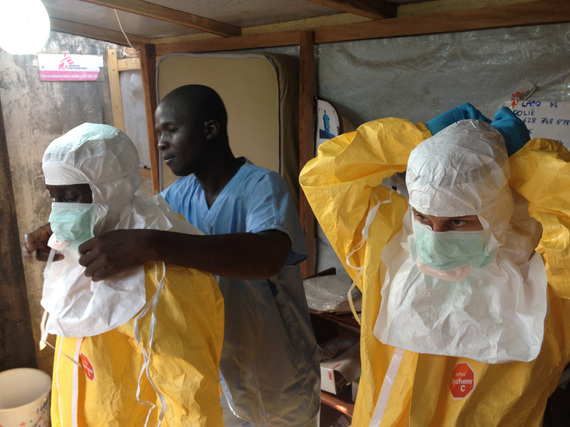 REAL LIFE. REAL NEWS. REAL VOICES.
Help us tell more of the stories that matter from voices that too often remain unheard.