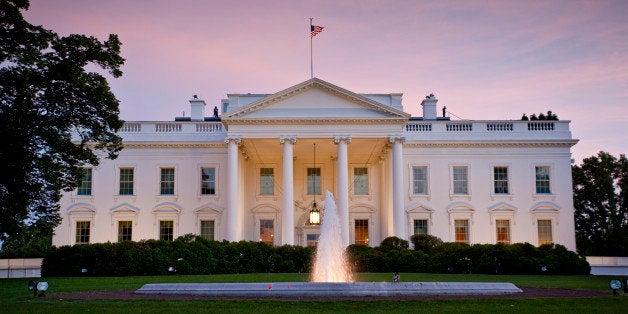 At no other time in recent history has the need to expand opportunity been more urgent. Despite some progress in overall access to social and economic mobility over the past five years, the truth is that far too many people have been left behind during the uneven economic recovery. This includes the 5.5 million young adults ages 16 to 24 who are disconnected from school and work, and millions more who are at risk for such disconnection. Unless all sectors -- public, private and nonprofit -- and political leaders from both parties -- commit to working together, millions of children and adults will continue to struggle and fail to reach their American Dream.
That's why we need the next President of the United States to establish a White House Office of Opportunity during his or her first 100 days in office. Instead of duplicating efforts, the White House Office of Opportunity will streamline, coordinate and accelerate the most promising practices and policies out there. Just as important, the Office will evaluate programs and encourage federal agencies, employers, educational institutions and nonprofits to work together.
Around the country, there are powerful examples of programs and policies that are working well to expand opportunity by strengthening meaningful education and career pathways for young adults -- at community colleges and high schools, in local businesses and major industries, and through nonprofits and community organizations. At the federal level, the reauthorization of the woefully outdated Workforce Innovation and Opportunity Act, which sends nearly $3 billion a year to states for workforce training initiatives, and the Every Child Succeeds Act, the nation's overarching K-12 education law, give renewed hope that Democrats and Republicans can cooperate on big issues that affect millions of Americans.
When these various groups and agencies work together, the results can be truly terrific. Consider the Starbucks-led 100,000 Opportunities initiative, intended to train and secure jobs for 100,000 disconnected youth by partnering with employers, job-training programs and educational institutions, for example. Or high tech companies that work with high schools and community colleges to provide apprenticeships to students, paving the way to the middle class, thanks in part to a $100 million investment by the Obama administration. Or nonprofits such as Per Scholas and YouthBuild that collaborate with employers to help to prepare young adults for good-paying jobs in information technology and building trades, respectively.
In light of the 2016 presidential race, it's time to accelerate these efforts and urge our new president to make sure opportunity-related issues remain at the top of the domestic policy agenda.
At the heart of this plan is the White House Office of Opportunity.
Within the first 100 days in office, the new President can immediately act to harness and streamline work already occurring across federal agencies. The office will draw on innovative state and local efforts to expand economic mobility and share prosperity more widely and focus on advancing proven strategies, encouraging innovation and eliminating waste . Finally, the office will demonstrate the new administration's focus on creating opportunity and the important role that cross-sector partnerships play in improving the US economy by strengthening education and career pathways for young adults.
Federal programs are often created and managed from the bubble of Washington DC. The Office of Opportunity will break that bubble and promote the most promising practices designed to help young Americans access pathways and overcome obstacles to success by focusing on solutions, not process. Just as important, it will recognize the role of private and nonprofit partners. It will create a place for federal departments and agencies and also employers, community groups, faith based organizations, educational institutions and philanthropy to work together to increase economic mobility and reduce youth disconnection and income inequality.
The White House Office of Opportunity will help to break down bureaucratic and institutional barriers that impede the progress of efforts to increase economic mobility and opportunity. Today, many of the best solutions are siloed at various departments and agencies including, but not limited to: Education; Health and Human Services; Labor; Commerce; Justice; Veteran Affairs; Housing; and Transportation. We envision an Office that will foster cooperation; amplify effective solutions; eliminate inefficiencies; and perhaps most importantly, establish clear targets while empowering states and local communities to meet them.
The expansion of opportunity is the defining issue of our time. The next president can elevate this issue and accelerate results for millions of Americans who need tools and supports to reach their potential and secure a foothold in the middle class. The bipartisan ideas reflected in our coalition's 12-point plan are a great start, and we don't have a moment to lose.
Related
Popular in the Community