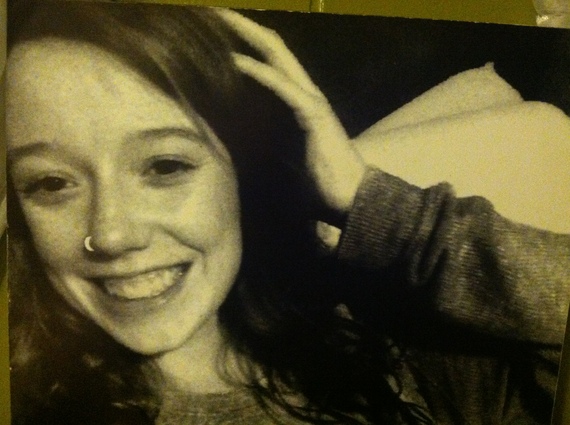 Numerous obstacles prevent even a motivated person from getting into a drug treatment facility, including lack of space, financial difficulties, and health or legal concerns. In some parts of the country the only quick path to treatment is to declare oneself suicidal. But as discouraging as the landscape for adult treatment may be, the situation is more dire for minors. In many states, no options exist at all.
Trinlie Yeaman of Asheville, North Carolina, found herself in an waking nightmare as she searched for treatment facilities for her 17-year-old daughter, Zoe. Zoe was a bright, artistic girl who graduated high school with high honors, but she also suffered from depression and anxiety, a family trait. At 16, Zoe had a boyfriend whose father was fighting cancer and frequently shared his pain pills with his teenage son, who in turn shared them with Zoe. Pill popping escalated to injecting crushed pills and then to injecting heroin. Her mother discovered Zoe's drug use when she noticed track marks in her arms. She immediately tried to put Zoe in drug treatment, but was told time and time again that no treatment program would accept a heroin user without first being detoxed -- and no affordable detox facility would accept a minor.
After one failed attempt to enter a treatment program, Zoe was sent home with a brochure from the only local resource available to teens, a program for girls with eating disorders. Zoe didn't have an eating disorder.
The only available facility to detox a minor charged $40,000 for a 60-day inpatient treatment program. Trinlie was willing to refinance her house to come up with the money, but refinancing takes a month at least and she knew she didn't have that kind of time.
"Listening to Zoe talk and how she felt about herself when she was using gave me a sense of urgency," says Trinlie. "She felt like she had let everyone down [by using] and that wrecked her. I saw the brightness and shine of her spirit being put out and I knew we had to act fast."
In desperation, Trinlie called a list of every treatment center available and begged them to take her daughter. They all refused. So she went to the court and asked to have Zoe involuntarily committed.
"I thought for sure that someone would stand up and take notice as I stood in the courthouse sobbing trying to get my daughter help but instead I was met with a harsh 'NO' and was asked to leave," she says.
Finally, Zoe was admitted into a mental health facility to manage her depression and anxiety. While there, she turned 18 and was placed on a waiting list to receive drug detox and treatment. Trinlie begged the mental health facility to hold Zoe until a detox opportunity opened up but was again refused because the facility did not treat patients for substance use disorders.
Despite her mother's pleas, Zoe was released from the mental health facility to live with her father. Trinlie waited and prayed for the call that would tell her a treatment bed had opened up for Zoe. But on Aug. 6, 2014, she received a very different kind of call.
"On Tuesday morning Aug. 6 I got a frantic call from Zoe's father saying she wasn't breathing," says Trinlie. "I told him to call 911, threw on clothes and rushed over there, but it was too late. My worst nightmare came true. I lost my first born, my best friend, my beautiful Zoe."
Three hours after the EMTs took Zoe's body away, the rehab facility called saying a bed was available.
"This was a true tragedy," says Trinlie. "I screamed for help and no one would listen. My daughter suffered from mental illness that in turn gave her the disease of addiction. She was a very bright, beautiful child. She had so much to offer this world."
Trinlie is currently seeking peer support specialist certification to help other families with teens who are using drugs. She is also an advocate for naloxone access, overdose prevention laws and treatment availability for minors.
"The use of opiates is clearly rising faster than what the system can keep up with among young people," she says. "We need to, as a community, come together to find a way to make changes in the mental health and addiction industry to include help for all young people in need. People who can't afford private care deserve an option too."
On Feb. 12, Trinlie will share her story at the Heroin Summit in Raleigh, North Carolina, where advocates will gather to discuss the heroin problem and propose legislative solutions.
"I refuse to let Zoe go down as just another drug addict," says Trinlie. "I have to bring something positive out of this. I owe it to myself, to Zoe, and to all the other who come after her."
Need help with substance abuse or mental health issues? In the U.S., call 800-662-HELP (4357) for the SAMHSA National Helpline.
Related