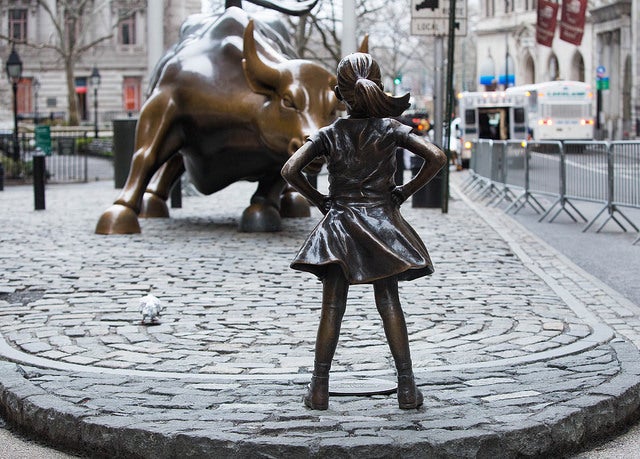 When I was a social worker in the juvenile justice system, I used to break up the strict, monotonous routine of young men who were biding their time by walking to McDonald's together to buy milkshakes. We would walk down the street on hot summer days, talking about their recent successes and setbacks while sipping cool milkshakes.
It was worth spending my own money, despite my own looming expenses. My teenage clients conversed just as easily about their plans to make it on their own after their release as they did the flavors of vanilla, chocolate, and strawberry. And my caseload of 20 clients—each of whom I talked with for an hour or two every week—meant that sometimes I walked to McDonald's several times in one day.
I enjoyed milkshakes with four clients on one Monday afternoon, with heat radiating up from the sidewalk that softened the rubber on the soles of our shoes. Milkshakes were around $2, so I probably spent $10 that day between a milkshake for four others and myself. Even though this day was over 10 years ago, I had already gotten out of the habit of carrying cash. I made the purchases with quick, convenient swipes of my debit card and we enjoyed the cool, sweet comfort.
The conversations were good. I don't know if society thinks of young people in the juvenile justice system as amazing—but it should. They talked about their plans for getting and keeping a job, and affording groceries and rent. We discussed their rights as an employee and a tenant. How to open a credit card and to read the fine print. They talked about studying art and architecture. Their desires to be good role models for their siblings and build libraries in their communities so other kids would have safe places to play. Only on rare occasions did their voices betray fears and anxieties about making life happen on their own, outside of the juvenile justice system.
My stomach dropped the next day when I checked my account balance, and recollections of those good conversations quickly melted away. The money that I thought had been in my checking account wasn't there. After all, it is easy to overlook your account balance when life is happening. Instead, I had racked up $175 in overdraft fees in addition to the cost of the milkshakes: each $2 purchase had incurred a $35 fee. At the time, $175 was more than my household's monthly grocery bill.
I immediately went to the bank and spoke with a teller, who listened sympathetically as I pleaded my case for the bank to excuse these fees. Ten minutes later, I walked out of the bank with the fees dismissed and the financial crisis adverted. From then on, I paid for milkshakes with cash.
Today, I study finance. And I often reflect on how easy it was for me to unexpectedly and unintentionally incur these fees—and how easy it was for me to have them dismissed.
I was trained as an advocate. I advocated for my clients to get the services they deserved. I advocated for their release once they met the requirements of their juvenile justice placements. And I had the right combination of privileged social identities and financial resources that allowed me to employ my advocacy skills on my own behalf to have the overdraft fees dismissed. Since then, I have employed these privileges and skills with confidence to bend the policies and practices of financial institutions to my advantage each time it was necessary.
The young men that I knew in the juvenile justice system were not accustomed to institutions being bent to their advantage. I cannot imagine that they could have advocated against their overdraft fees with the same success, even despite having clever negotiating skills that were superior to my own. In fact, many consumers without privileged social identities or financial resources cannot walk with confidence into a bank and expect a teller to convert their sympathy into dismissed fees. A person who is used to scraping their pennies might be hard pressed to confidently present their case. A person of color who is used to being discriminated against and exploited by financial institutions might avoid this conversation altogether. And instead, these fees would have represented an unaffordable financial emergency that forced them to choose between groceries and debt, unleashing a cascading set of choices between bad or worse.
This is one example of why we need the Consumer Financial Protection Bureau (CFPB): the government agency that works on consumers' behalf and bends financial institutions to their advantage. Consumers should not have to choose between bad or worse, particularly when the precipitating event is a fee that costs 17 times the original purchase, like a $35 fee for a $2 milkshake. This is an interest rate even greater than those charged by payday lenders. Indeed, overdraft fees bring in a lot of revenue, with the largest banks generating $15 billion from these types of fees in 2015.
The CFPB works to ensure that consumers are protected from banks' discriminatory or deceptive policies and practices, as well as to ensure that banks' overdraft policies are clear. Since 2011, the CFBP has collected over 86,000 consumer complaints about checking and savings accounts alone, which include complaints about overdraft and non-sufficient funds (NSF) fees. Just last week, the CPFB released new data on overdraft and NSF and opened a public comment period on new overdraft disclosure forms. The CFPB is designing forms to make it easier for consumers to understand the conditions under which they can be charged overdraft and NFS fees. Consumers, advocacy groups, financial institutions, and others have the opportunity to provide input about how banks can clearly communicate this information.
Legal challenges and policy proposals like the Financial CHOICE Act are actively working to dismantle the CFPB and undermine consumer protections, making it less likely that financial institutions are bent to consumers' advantage. Without the CFPB, to whom do you lodge your complaints when your student loan servicer neglects to tell you about more affordable income-based repayment plans? Your hospital seeks payment for duplicate medical bills? Your credit card company or mortgage lender changes the fine print? How do you ban together and file suit when your bank discriminates against you? Or, when your bank charges you excessive overdraft fees on an account you didn't even know that you owned? Consumers would lose a strong advocate and the consequences would likely be borne by the poorest and most vulnerable. The CFPB is here to make sure that $2 milkshakes don't end up breaking consumers' banks—and a lot more. Their financial lives depend on it.
Dr. Terri Friedline is an Assistant Professor of Social Welfare at the University of Kansas. She has published extensively on financial inclusion, with her most recent work focusing on how financial products and services within communities can improve households' financial health: Mapping Financial Opportunity (#MapFinOpp). She is the Faculty Director of Financial Inclusion at the Center on Assets, Education, and Inclusion (AEDI) and a Research Fellow at New America in Washington, DC. She can be reached for comment at tfriedline@ku.edu or followed on twitter @TerriFriedline.