The Brits are onto something with their afternoon tea ritual. Not only is it a great way to break up a long day, it's a fabulous excuse to put away our computers and indulge in some good old-fashioned conversation. Plus, tea parties often involve a spread of delicious finger food. Seriously, what's not to love?
To make the case even more convincing, Sloane Tea founder and tea sommelier (it's a thing, look it up!) Hoda Paripoush offers her two cents on the value of a midday cup of tea and a scone or two. Scroll through the list below to find out why you should make every afternoon tea time.
1. Tea time gives you a chance to catch up with friends and family without distractions.
Paripoush sees holding tea time as the perfect way to bond with loved ones without the interruptions of texts or emails: "My most cherished tea time memories all involve the company of family and friends ... A good tea time is one that is not rushed, and one where you actually make the time to enjoy the simplicity of the moment or the company and conversation of the people you are with." Amen.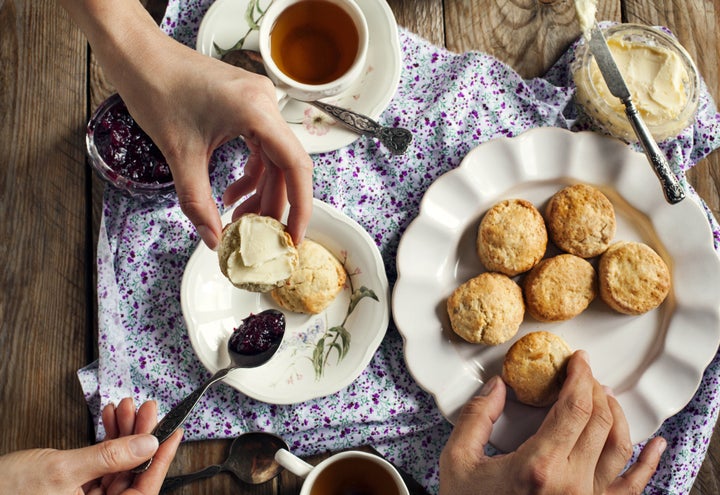 2. It's an excuse to eat good food.
Tea time is incomplete without tasty things to nibble on. According to Paripoush, a proper tea party needs both sweet and savory goodies to accompany the pot of tea. "Though there are no set rules when it comes to the menu, it does usually consist of a combination of sandwiches and sweets, and of course scones with clotted cream and preserves as accompaniments."
3. Afternoon tea could curb your usual before-dinner cravings.
Sitting down to afternoon tea could be the answer to your 3 p.m. hangry spell. "Afternoon Tea traditionally took place as a means of filling the gap before the late evening meal time," Paripoush explained. Typically served between 1 and 4 p.m., the quasi-meal is the perfect thing to tide you over before dinner is served.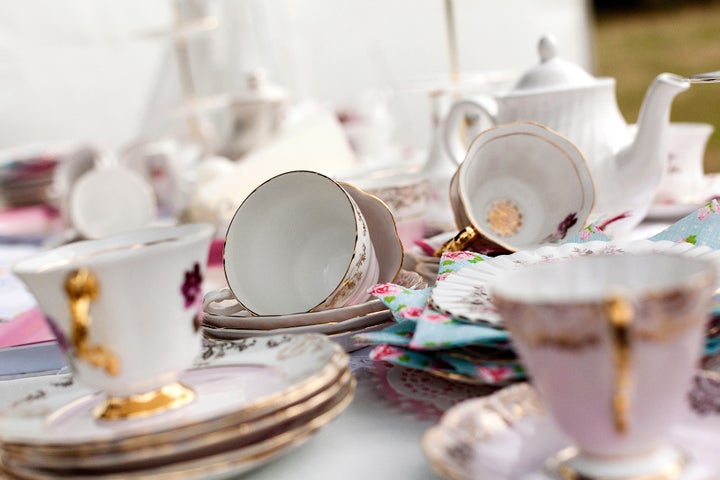 4. It feels special.
Paripoush noted that food served during afternoon tea is traditionally displayed on a 3-tiered platter, with the tea presented in a porcelain pot. This sets a sophisticated tone that elevates the entire experience, making it feel special. While it's unlikely you have these items just laying around, you can certainly mimic the swanky experience by making use of the best serveware stocked in your kitchen. Throwing on a snazzy outfit to go along sounds fun, too.
5. The soothing ritual helps you live in the moment.
Taking the necessary steps to brew tea is a calming process that briefly takes us away from our hectic schedules. "We are often on sensory overload without even realizing it," Paripoush says, "and making the time to actually make tea with all of the various steps involved, no matter how simple they may be, causes us to be present." Staying mindful is an important skill that has health-improving benefits, so you should feel good about carving out time for a warm cup of tea.
Before You Go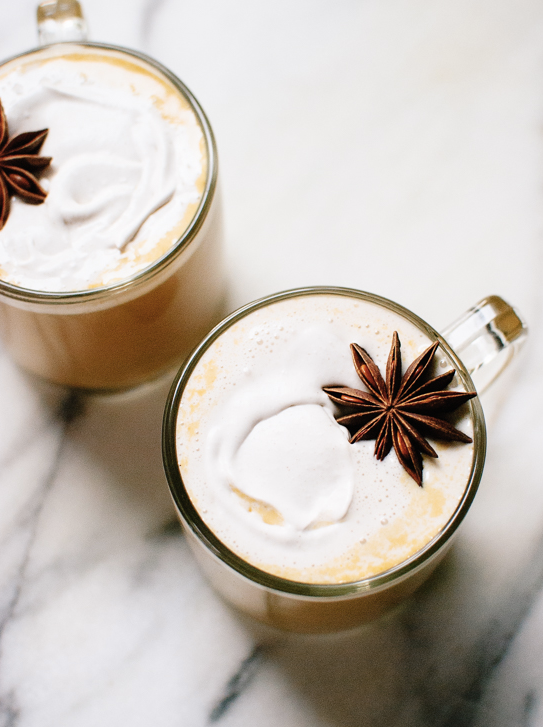 Chai Tea Recipes