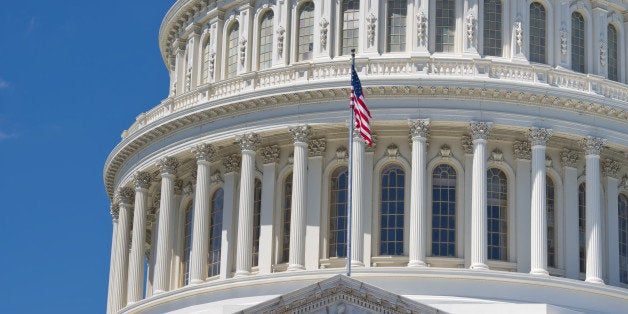 By Nitzia Logothetis, MSc, MA, founder and executive chairwoman of the Seleni Institute, a nonprofit mental health and wellness center for women and mothers in New York City.
Women and families thrive in direct proportion to the support they receive. And an essential pillar of that support is implementing the federal policies -- including paid parental leave -- that provide the safety net necessary to effectively manage the challenges of raising children and working. Simply put, the push for such policies depends on the leadership of women in public service.
The women and mothers who serve in Congress, in the executive branch and on the bench, are some of the main proponents of changes to advance the health and well-being of families in our country. And when we recognize and support their work, we also support families.
The first mother in Congress was Winnifred Sprague Mason Huck. Elected in 1922 to fill her father's seat after he died, Huck advocated for restrictions on child labor and citizenship rights for married women. Four decades later, Esther Peterson, mother of four and director of the Women's Bureau, not only established the first daycare center in the federal government, but she also convinced President Kennedy to convene the President's Commission on the Status of Women in 1961.
That commission, first chaired by Eleanor Roosevelt, documented widespread and entrenched discrimination against women in the workforce and published recommendations for affordable childcare, equal opportunity in hiring practices and paid maternity leave.
It would take more than another decade for Congress to end the legal discrimination against pregnant workers and provide them important job protections (including leave) with the Pregnancy Discrimination Act of 1978. This landmark legislation was supported by another mother in Congress - Patricia Schroeder.
Representative Schroeder was one of the first women to hold congressional office while raising two young kids -- ages 6 and 2 at the time of her election. Known for keeping diapers on the floor of the House and crayons in her office, Schroeder spent almost 10 years fighting to pass the Family and Medical Leave Act. This is still the best protection we have for new moms returning to work, and it serves as a model for future gains in paid parental leave.
This article was originally published on the Seleni Institute website. Seleni is a nonprofit mental health and wellness center providing clinical services, research funding, and online information and support for women and mothers. You can follow Seleni on Twitter @Selenidotorg.
Popular in the Community