My greatest talking point of late has been how my coat is not your everyday, run-of-the-mill fall transition coat. Nay, my fall transition coat this year happens to be a maternity fall transition coat. What makes this so interesting to people (or so I like to think) is that I am very definitely not at all and in no way pregnant.
It had never occurred to me to buy maternity clothes before. True, I like to eat so much that it often feels like I'm eating for two--and sometimes it appears I'm with child after a particularly impassioned round with pasta--so I gravitate to the empire waists and drawstrings that have become so commonplace for American retailers.
But I recently cut right to the chase and started buying clothes that actually are made for two after meeting the designer of Hatch, a line of maternity clothing designed to look not-so-maternity after the baby is born. Because the thing about maternity clothes, or so some friends have told me, is that you don't want to drop a lot of money on clothes that look frumpy after the fact.
Long story short, Hatch's Ariane Goldman designs clothes that are so attractive that I decided to wear them pre-pregnancy. Take my new fall coat: simply called The Coat. It has a huge stand-up collar, which I love for warmth and hiding, and the heavy denim makes it drape so well around my body that you'd never guess it could basically fit a beach ball underneath.
But enough about this coat. When I started polling members of the Style team here at Huffington Post Media Group, it turns out that we had a bit of a trend on our hands: many of my stylish colleagues have either mistakenly or intentionally bought maternity clothes at some point or another (you can see them below), and they love them just the same. Because, at the end of the day, true style knows no waist line.
All images by Bobby Doherty/Stylelist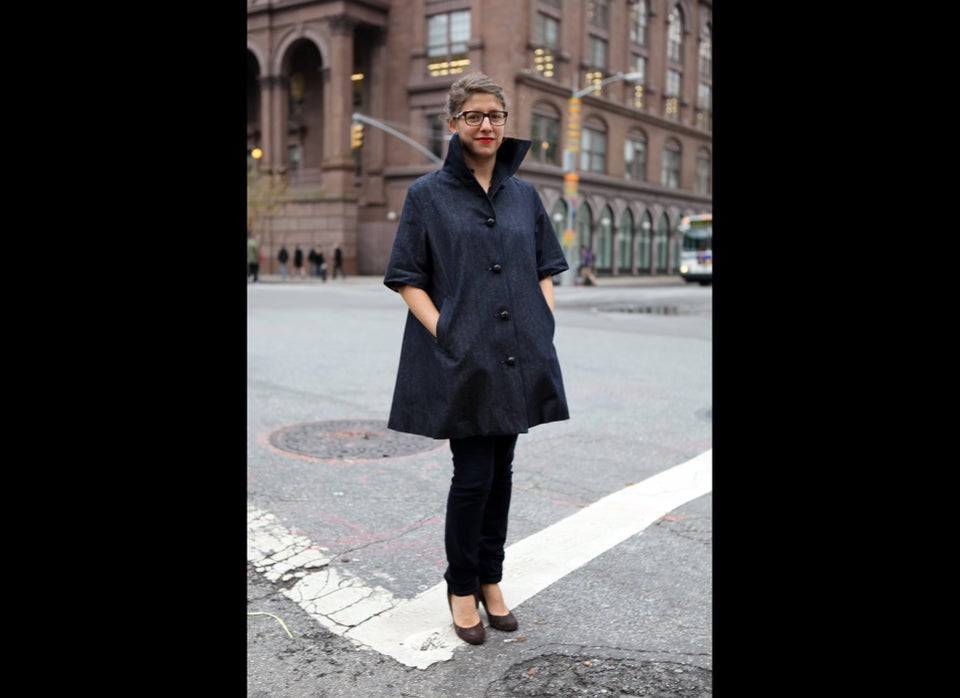 Popular in the Community