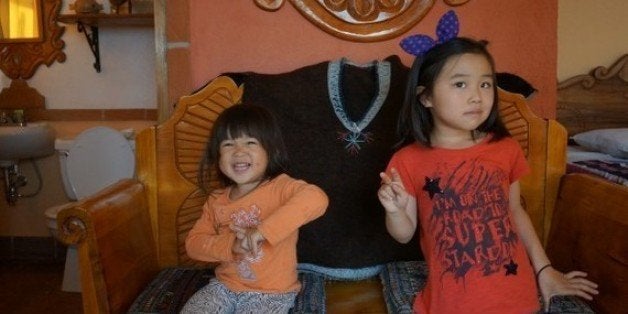 In January 2014, we put our kids in preschool in Guatemala. Our oldest was four-and-a-half years old while our youngest was two weeks away from her second birthday. Our kids didn't speak Spanish and had never studied abroad before.
Chloe, our youngest daughter, cried a lot that first week of school. She was away from her parents and her sister and she was in a bilingual preschool for the first time in her life. Things eventually got better for her. She made friends, she became more comfortable with her teachers, and she even started speaking a little Spanish. By the end of their four weeks at preschool, both our kids were able to sing "Twinkle, Twinkle Little Star" in Spanish.
One month after our kids' schooling experience in Guatemala, we enrolled them in a large preschool in Taipei, Taiwan for one month. Chloe was more prepared for school this time. She wasn't as fearful about new environments and became excited about the opportunity to go to school everyday. Although our kids speak Chinese at home, both of their abilities to speak Chinese increased significantly by being immersed in the learning environment in Taipei.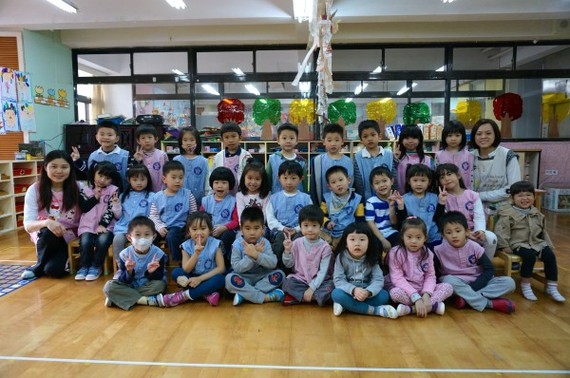 Since our two trial months in Guatemala and Taiwan, we've since sent our kids to school in Hangzhou, China on two separate occasions for a total of five months, San Jose, California for four months, Phuket, Thailand for three months, and Barcelona, Spain for one month. Education for our kids has been an integral part of our travel around the world in the last year and a half.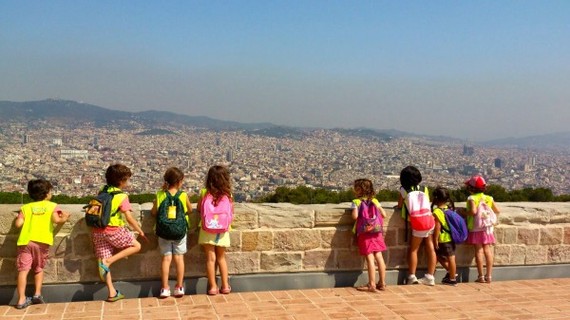 After our kids have studied abroad in six countries on three continents, here are my conclusions on why we world-school our children:
They learn more. Rather than being confined to one school at home with the same setting, the same playground, and the same friends, they are exposed to so much more when they travel and study abroad. They play with kids of different social, cultural, and economic backgrounds, they hear and speak different languages, they see and experience different lifestyles, and they learn that there are many ways to learn about themselves and the world they live in. They also develop the intangibles of fearlessness, empathy, and adaptability by being in so many different places with different people.
They have fun. The kids learn about different cultures and play in different environments. They get to go on field trips to local parks, zoos, museums, swimming pools, and beaches. And the best part about it is that they get to do these fun activities with their friends.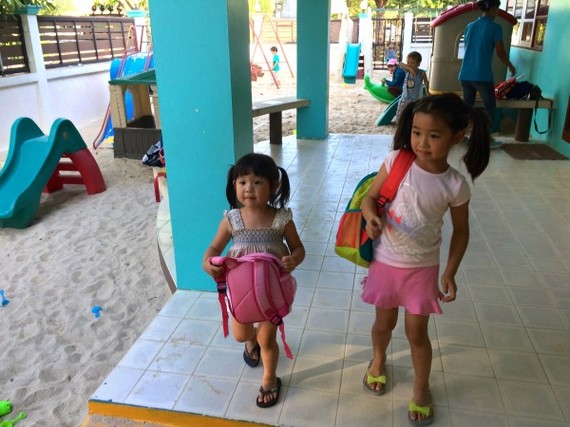 We find balance with our kids in school. My wife and enjoy our time with our kids, but not all of our time, especially when we're traveling. Having the kids in school allows us to do some stress-free sightseeing, go for longer walks, exercise, and rest. World-schooling our kids gives us balance to travel for longer periods of time with the peace of mind that our kids are engaged while we are in new places.
World-schooling our kids makes our family travel meaningful. Sightseeing, shopping, and eating together are great activities in new countries. But what makes the experience of traveling together special is that our kids have been fully engaged and benefited from traveling in their own ways through school.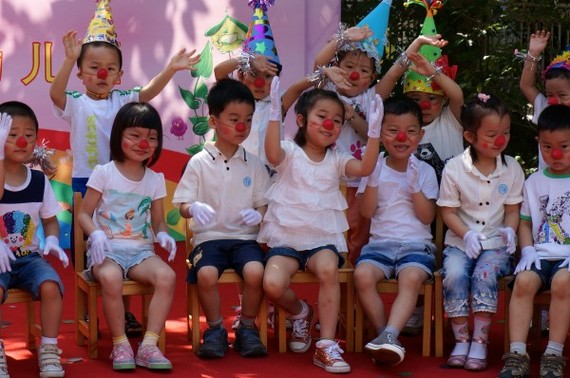 Having our kids in school while we travel has allowed us to travel slower, dive deeper into the local cultures, and keep our sanity as parents. We're grateful that we've had the opportunity to give our kids the chance to learn in different countries during their early years. The experiences they've had abroad have shaped their perspectives of who they are and the world they live in, and hopefully they'll reap the benefits of their world-schooling in the future.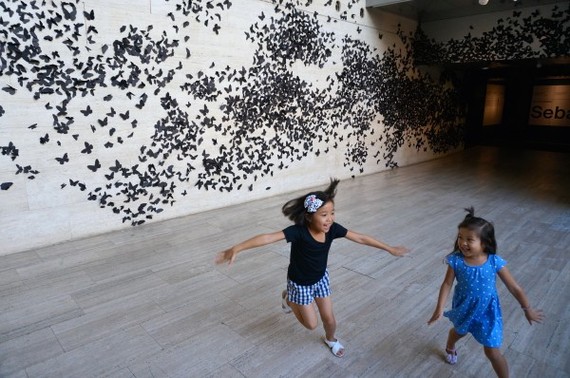 Are you interested in providing a similar experience for your children, but cannot commit a huge chunk of time to travel and schooling? Here are some suggestions on giving this a try:
Take a summer abroad. Pick a city and a country that you are particularly interested in and have the kids go to summer school there. Enrollment during the summer is a lot more flexible and normally there are a lot more outdoor activities planned.
Have your kids study abroad. If your kids are old enough, enroll them in a study abroad program for a semester, if possible. A lot of high school programs have exchange programs, so explore those for any relevant opportunities.
Host an exchange student. Bring the world to you by hosting an international student in your home. Your kids can learn about a different culture and language through the exchange student.
Cliff Hsia is a father who is determined to live a better than normal life by traveling the world, slowly and purposefully, with his wife and two young daughters. He's currently on a gap year of world travel with his family. He writes about travel, family, love, happiness, faith, and everything else that life throws at him.