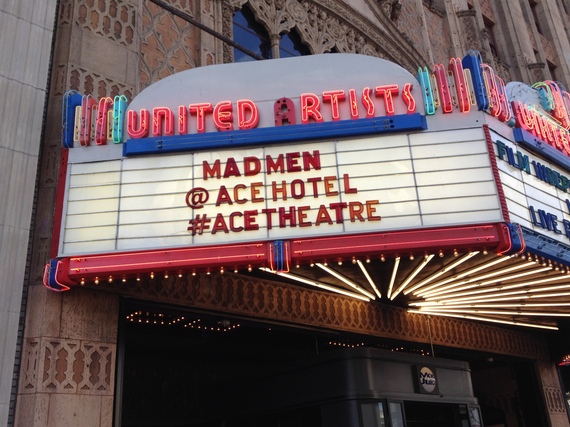 I'm a little late to the two martini party for Mad Men. I just started watching- currently, in the middle of season 2. I don't know why I waited so long, except to say my resistance stemmed from my disdain for the ignorance of that era and the behavior related to mostly in how men treated women. My early impressions of the show were in line with my initial skepticism. On the surface, the series is about 4 things: Smoking, Drinking, Thinking and F---ing. However, fans and critics will argue it's about far more than that. And they're right.
While I'm still in the early stages of the show's run, I did attend AMC's grand finale screening in Los Angeles on Sunday evening. I witnessed some of the red carpet hullabaloo and general fan hysteria behind the award winning series. Many people dressed up in classic 60's attire to bid farewell to the past.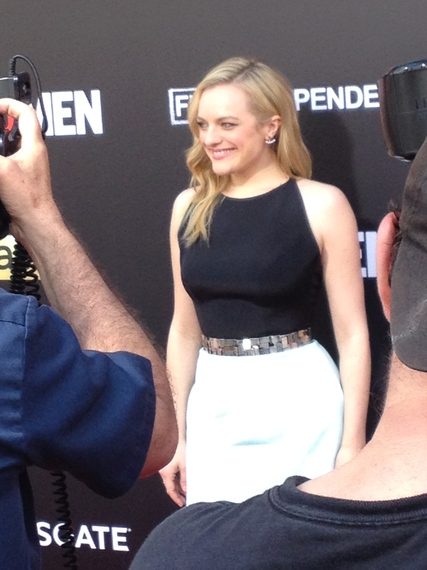 Prior to the finale screening, director Jason Reitman led an all-star celebrity cast that included Fred Savage, Ashley Greene and Kevin Pollack, in a live stage reading of the early iconic episode, "The Wheel." Fortunately, this is one of the episodes I had seen, so I was able to follow along. I particularly enjoyed the stage directions read aloud within the script. As a writer, I'm fascinated by what begins on the page and ends up on the screen.
I was lucky enough to catch a seat a couple of rows behind the show's creator, Matthew Weiner, and got an opportunity to briefly speak with him one-on-one after the reading. I wanted to ask him why he thought the show was so popular. As you might expect, he was in great spirits and happily divulged his analysis. A reflective Weiner told me, "I've been thinking about this a lot lately. And I think it has to do with change. People love watching the characters change. A lot is changing in the world today and people relate to that too." I suggested, "Regardless of era?" He agreed and added, "Exactly. Just watching these characters change over time was interesting."
What I could not believe was just how much the characters had actually changed, along with the look of the show, by the finale. That was the night's biggest surprise for me. However, hearing Mr. Weiner articulate the show's interest helped me understand and think more about the show's essence and the fascination behind it. Why do people actually enjoy the changes?
Mad Men is all about the secrets inside us -- what we hide from others that lies deep within us. Advertising is the perfect business that personifies the masks we all wear. The image we present publicly is seldom real. Ultimately, we all seek the truth in things and in ourselves. You may be able to lie to others, but inside us, the truth burns -- you cannot lie to yourself. The show consistently deals with the battle for truth, both personally and professionally.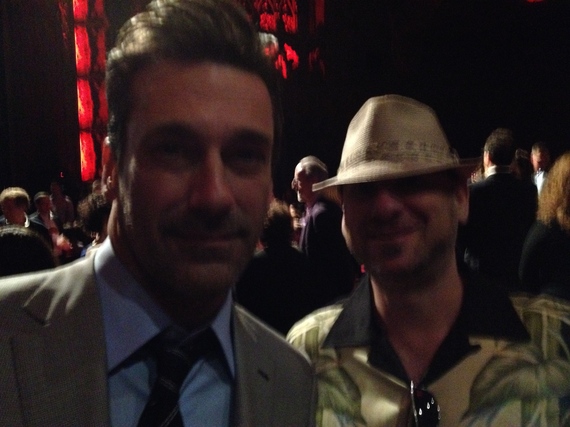 Early in the series run, leading man Don Draper said he dreamt of doing something else with his life; but in the end, he cannot lie to himself- he knows what he's best at and finally accepts it. Draper was chasing something else his whole life; but really, all he was doing was running from who he was...and is. In the final episode, at the retreat, broken and in despair, he finds clarity. He finds his truth. By the end, all of the other characters reveal their "truths" as well.
So, people may enjoy watching others change before their eyes- but, they also enjoy seeing themselves in these characters; even if what they see isn't always flattering. Everyone is running away from something- it's only when we stop, do we find true happiness and peace. And that's something worth watching.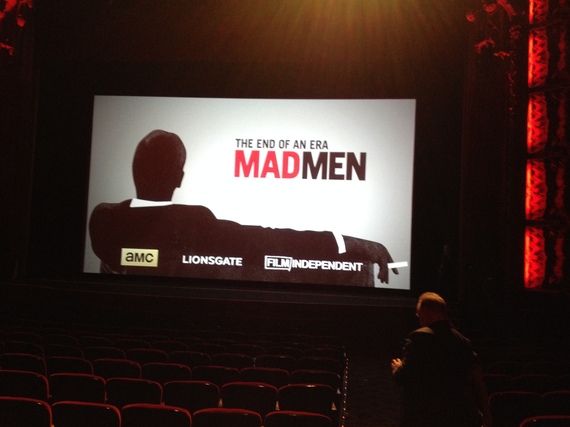 *All photos courtesy of Steve Matoren
Popular in the Community