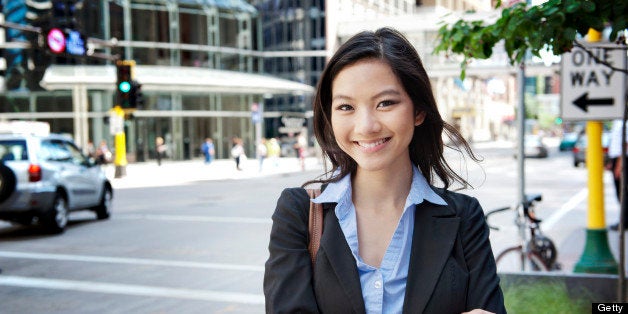 Are younger women more optimistic about gender equality than generations past? A recent Huffington Post article explores just that. In a study commissioned by PR firm FleishmanHillard, Millennial women were found to be more empowered, and to see the world as more gender-equal, than their older counterparts.
For Gen Y women, defined as those aged 21-34, the "Battle of the Sexes" mentality is becoming increasingly foreign, as these women perceive greater equality in "skills, opportunities, and accomplishments, shaped by being raised with a 'girls can do anything boys can do' attitude," says the study.
So then -- what does Gen Y optimism mean in a world where women are paid 80 cents on a man's dollar, even while doing the same work?
We at Watermark have always believed that there are three elements required in seeing increased representation of women at top levels, and this includes emerging talent:
Women need to step up and follow their ambition without sacrificing or compromising their values -- and the FleishmanHillard study suggests that this is especially true for Millennials
Corporate management must build in flexibility and fair wage practices to make the workplace one where women will want stay
Governments need to put legislation in place to ensure public companies are providing a more level playing field
When all three of these practices are in place, economies flourish, we see increased innovation, and human development is fostered.
Watermark women have made their mark in and for their companies, their careers and their communities, and strongly believe that we need to pay it forward to the next generation of women leaders. Millennial women are already a third of the way there -- let's take them the rest of the way.
REAL LIFE. REAL NEWS. REAL VOICES.
Help us tell more of the stories that matter from voices that too often remain unheard.