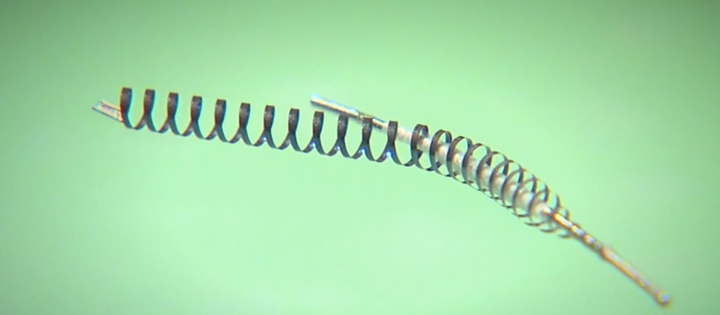 Dozens of women attended a Food and Drug Administration panel on Thursday, pressing for the withdrawal of the permanent contraceptive device known as Essure.
The FDA's Obstetrics and Gynecology Devices Panel weighed complaints about the contraceptive, which was approved by the administration 13 years earlier. Essure is inserted into the fallopian tubes through the vagina and cervix, and does not require an incision or general anesthesia. It is often billed as a safer alternative to other methods of permanent sterilization that require surgery.
But as of June of this year, the FDA had received more than 5,000 adverse event reports to its database, most directly from Essure users, detailing multiple problems per patient. Women have complained everything from pain and fatigue to abscesses and autoimmune problems. On Thursday, dozens of those women -- some of whom say they have been forced to undergo invasive surgeries in order to remove the Essure device -- attended the meeting, and in the three-minute blocks allotted to them, many shared their personal stories.
Carrie Hirmer -- an administrator of the online group Essure Problems -- was 38 when she got Essure implanted in the March of 2013. She had been struggling with a near constant menstrual cycle and was pursuing endometrial ablation, a procedure that can help treat excessive uterine bleeding. As a first step, Hirmer needed to be sterilized, and her doctor recommended Essure.
A week after the insertion procedure, Hirmer says she returned to her doctor, because she was in severe pain, only to find her left fallopian tube was infected and had abscessed. Though she ultimately only had Essure in place for four weeks (Hirmer eventually underwent a hysterectomy), she claims it caused her significant problems both in the short term and to this day.
"My hope for [the meeting], and this probably was very optimistic, is that after hearing our stories, the FDA would've made the decision to pull it," Hirmer told The Huffington Post on Friday.
"You can't ignore that many women standing there telling you stories," agreed Janie Garcia, another Essure Problems administrator. Garcia got the device in 2012. But after 22 months of what she describes as constant pain and bleeding that required several trips to the emergency department, she also underwent a hysterectomy.
"I think we reached them," Garcia said of the panel. "I really, really do."
According to an AP report, panelists at the meeting Thursday concluded that more data is needed on possible allergic reactions to Essure, which is made from a nickel-titanium alloy. It said doctors need better training on how to both place and remove the device.
The panel also discussed issues such as patient counseling and education, post-procedural management and clinical research. However, it is not clear however what steps, if any, the FDA will take.
A statement released Thursday by Bayer -- which manufactures Essure -- said the safety and efficacy of the contraceptive is supported by more than a decade of science.
"There's a need for safe and effective options for permanent birth control for women who have decided they've completed their families, and that's what Essure can provide for appropriate patients. Bayer stands by the positive benefit-risk profile of Essure, and we look forward to working closely with the FDA as it considers the Panel's advice," said Dr. Dario Mirski, vice president and head of U.S. medical affairs at Bayer.
The American College of Obstetricians and Gynecologists and Planned Parenthood also issued a statement, saying both groups were "grateful" to the FDA for hosting a conversation about the safety of Essure. However, they also said they "urge the FDA to recognize that restricting women's access to certain methods of birth control will limit their choices and, in some cases, expose them to additional risk."
Yet former Essure users like Garcia and Hirmer say they will not stop pressing for the FDA to take a harder look at the device. According to internal figures, Essure Problems now has more than 21,600 members -- having added 600 more in the past three days alone, the women told HuffPost.
"We will just kind of have to wait and see what the FDA does," Hirmer said.
"Even if nothing happens now," Garcia added, "we won't give up. This [meeting] is a step in the right direction, and it's a big step. But, of course, we would like a much bigger one."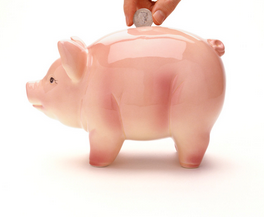 10 Must-Know Birth Control Facts
Popular in the Community