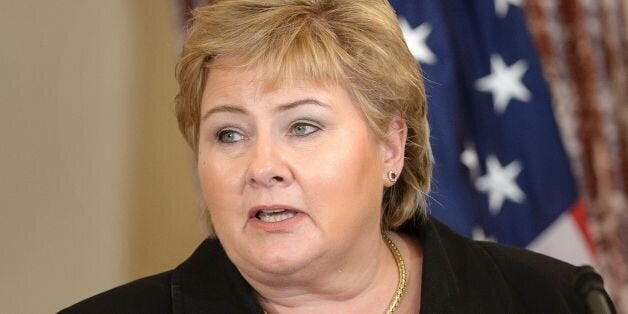 Gender equality is a question of human rights. It is also the sustainable way forward for humanity. As co-chair of UN Secretary-General Ban Ki-moon's Sustainable Development Goals Advocacy Group, I am very pleased that 193 heads of state recognised this in New York last September when the 17 SDGs were adopted. The social, economic and environmental benefits that greater gender equality brings are blatantly obvious. Reports published by the World Bank, the IMF, UNDP and the International Finance Corporation document the economic gains made when gender equality and female participation in the labour market are increased. Research shows that greater gender equality has a positive impact on how households spend money on children's nutrition, health, and education.
Investing in education is a way to enhance efforts to meet all the Sustainable Development Goals. It can be a real game changer in the fight against poverty. Providing quality education for girls is particularly important, as this affects not only their own health and economic opportunities, but also the situation of their families for generations to come.
We know that for each year a girl stays in school beyond primary school, her health prospects improve significantly. Educated women tend to have smaller families and healthier children. They are less likely to die in childbirth, more inclined to send their children to school, and better able to protect themselves and their children - boys and girls alike - from malnutrition, sexually transmitted diseases, human trafficking, and sexual exploitation. During my recent visit to Washington, I expressed my appreciation of the work First Lady Michelle Obama has done to promote girls' education. It is a cause we share - as women, as mothers, and as leaders.
If we are to succeed in achieving poverty eradication and sustainable development, it is vital that the resources represented by women and girls are used to the full. Women's contributions will be decisive in making it possible to reach the SDGs by 2030. Achieving greater gender equality by 2030 is imperative, and will benefit us all.
This post is part of a series produced by The Huffington Post and the SDGs Advocates, in conjunction with United Nations. The SDG Advocates are 17 influencers from various walks of life committed to ending poverty, and tackling climate change to make the SDGs a reality for everyone. For more information about the SDG Advocates, here.
Calling all HuffPost superfans!
Sign up for membership to become a founding member and help shape HuffPost's next chapter