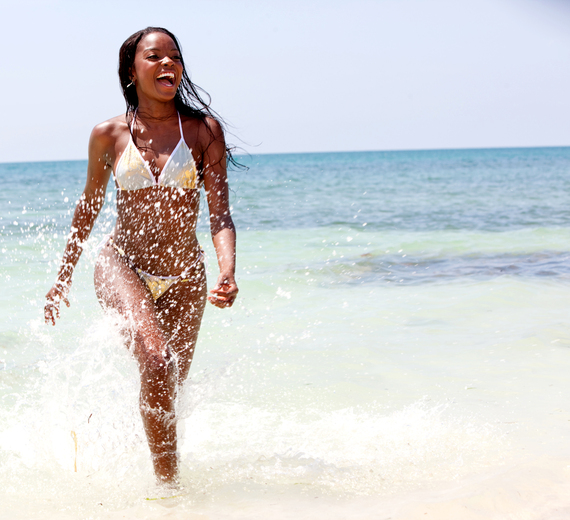 Inspired by Mother Nature, Sisterhood Agenda's Sisterhood Empowerment Academy (SEA) empowers women and girls as a female resource center. It is a place of knowledge, support, self-determination and healing. Its global sisterhood network includes over 3,500 agencies in 34 countries who put sisterhood on the agenda. But more than a physical space and global network, it a spirit and a way of life.
Just as the world is united by sea waters, the SEA can unite us as empowered sisters. It's about love for ourselves, love for one another, love for our environment, and empowerment. Empowerment is a process by which people, organizations, and communities gain mastery over issues of concern to them. Like the ocean, the SEA is vast and wide, strong and nurturing, fluid and guiding, brutal and cleansing, always moving, always healing, life-generating, life-affirming. Let's use the power of the SEA to maximize our positive social impact in the world.
Women and girls need the SEA because the Sisterhood Empowerment Academy is a space of feminine energy and power that is our own. We need this energy to do the work that needs to be done. Sisterhood is a place to be, a place to be loved in, and a place to love. The SEA is a place where girls learn about who they are, where women heal, and where sisters empower each other.
Sisterhood Agenda's SEA is coming. We are building the eco-building with vast ocean vistas in St. John, U.S. Virgin Islands as we speak. Leading by example, we hope that others will see what we create and join our sisterhood movement for increasing sustainability, honoring our ancestors, and gaining individual and collective consciousness. Maybe the SEA can be the source of inspiration that encourages you to empower women and girls in your community. With the SEA and other initiatives like it, we can advance, thrive, and survive.
For Sisterhood Agenda, the SEA is its organization headquarters, a centralized location to house its innovative and holistic public health strategies and host its online initiatives. However, it also is an opportunity to serve responsibly by protecting the habitat, wildlife, and the ocean that surrounds it. While services nourish our emotional and mental selves, organic fruit, vegetable, and herb gardens, help nourish our physical selves bringing the holistic experience of oneness together.
I love the sea! Do you also love the SEA? Is there a SEA is your community? With so much that we can do, tell me how the SEA can help you.
Popular in the Community