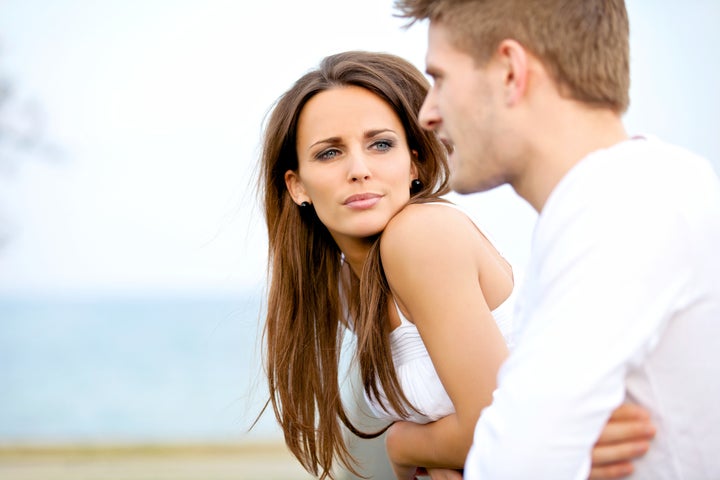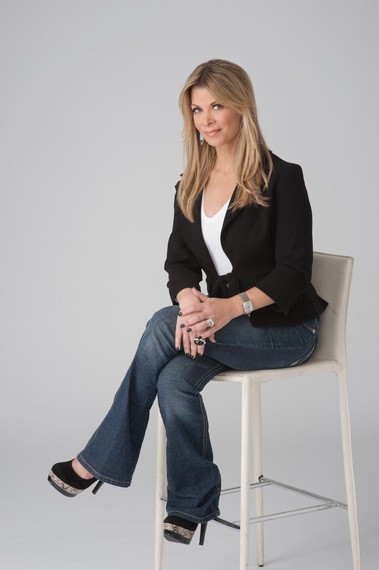 Fox news producer and online magazine contributor, Ashley Papa, reached out to me a few months ago to talk about an article she was researching and wanted more insight into.The topic was about women and cheating. She asked me, "Are women cheating more these days, and if so, why?
According one recent study by Buss and Shackelford, about 30 to 60 percent of all married individuals in the U.S. will cheat at some point in their marriage, and this statistic could be on the low side. Knowledge is always power! So here's the real deal as to why more women than ever before may be cheating on their partners. Here's Ashley and my full interview, about this disturbing new trend.
Why do you think more women are being unfaithful?
Part of the reason is access. Women are in the workplace more than ever before. So they have access to men who might be interesting and available to them. And the Internet and social media has made cheating so much easier to do. Cheating is basically just a click away now.
Do you think society plays a role? If yes, how so?
We live in a society that romanticizes love. Many of us hold deep seated wishes that love and romance should look and feel like it does in the movies. When love fails to live up to this impossible to achieve image, there's a feeling on missing out on the real thing. This disappointment combined with a more disposable feeling about the institution of marriage, has certainly contributed to both women and men cheating more. Divorce is a lot easier to get. The mindset (which started in the 70s) is much more focused on personal fulfillment. And If your marriage isn't making you happy, there is this mindset, that you can always get out and find another partner. We're also living longer, which can make it more challenging to stay emotionally connected to one's partner over the decades.

How do men play a role?
I'm not sure that we can blame men for this. Men actually tend to be happier statistically in marriage, than women do. Perhaps men don't realize women need to be fulfilled emotionally, in order to want to stay married. Women have the ability to financially take care of themselves and get out of a bad marriage, if they really are not really happy.
Do you think more women are entering marriages for the wrong reasons?
I think there are always going to be women who enter into marriage for the wrong reasons. But I think more than that, no one really knows what love and a successful marriage should look or feel like. This lack of knowledge can get some women to adopt the grass is greener mentality, even if it's not the case.
We're seeing a lot more role reversals nowadays with men staying home and women working.. do you ever see this trend getting to where women are cheating more than men?
There can be a feeling of resentment which comes up for women who were raised with the idea that men should be the providers. When this doesn't happen, it can create feelings of anger and cause an emotional disconnect. It can also make it hard for men to feel masculine. Even though this financial dynamic is becoming more and more of a common trend, for some women, this traditional role reversal can be very challenging and create marital unhappiness and discord.
How does sex and family play a role?
Sometimes women engage in affairs to keep their families together. They want the exciting sex they're not getting with their partners on the side, yet t don't want to dismantle the family unit; which can also works for them in many ways.
Do you think women are finding "casual sex" or "emotionless sex" to be meaningless and OK, like men tend to argue when they get caught being physical?
I think some women like the idea of having sex for sex, but in general women like to feel emotionally connected to the person they make love to.

Do you think women are just generally unhappy with what men have to offer right now?
I think we don't know how to be successfully married in many ways. This goes for both men and women. We compare the fantasy of what we think marriage should offer us, to the reality of what marriage is offering us. On some level our expectations are very high of the men we choose to marry and it's easy to get disappointed with our partners. Marriage exists in the real world, and it's hard enough to be happy in the real world. We need to look for the right partner, then learn how to communicate with them. We need to not give up on marriage so easily, and figure out how to make ourselves happy within the context of our lives as well as our marriages. It's a skill that needs to be learned and practiced.
Do you think women cheaters are just unhappy in general?
Women cheaters cheat for a multitude of reasons, just like male cheaters do.
They want to feel sexy, youthful, emotionally connected. They want good sex, to be with someone
who is not like their partner and or who is like their partner use to be. They want to feel in love and swept off their feet. Affairs are good at offering this kind of emotional experience. Especially at the beginning.