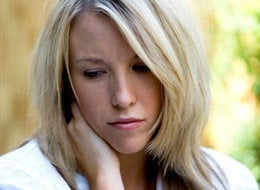 Women work 2/3 of the world's hours and own 1 percent of the wealth. That is a problem! Not only because we are missing out on a potential worth billions of dollars, but also because the world won't move forward until women do. When women are in power, also financially, they make different choices then men; choices that are more in alignment with protecting our planet, our species and ourselves. The business magazine the Economist has proclaimed that the next giant growth wave won't come from the Internet, China or India, but from empowering women. But unless women learn how to make money, nothing will happen.
Today, in the U.S., women start more companies than men. Yet the hard truth is that 85 percent of all businesses will go out of business within 5 years. In addition, most women either start small retail operations, that seldom provide enough income to take out a normal salary, or they have businesses in the service industry, for example as coaches, consultants or speakers, where fewer than 20 percent can live off their business.
So why aren't women "making it", even though we know that it is essential in order to create a better, more prosperous and more sustainable planet? Women are certainly not less smart than men. Today, more women than men graduate with a Master's degree. It's not that the information is not available. And it's not that women don't want to grow their business. While it's true that most statistics show that women prefer building 'webs' instead of 'towers', statistics both here in the U.S. and in Europe show that women business owners seek higher growth, higher revenues, and higher profits.
These are the 5 Top Reasons why women don't make enough money from what I've concluded, working with hundreds of women business owners here in the U.S. and in Europe:
Women haven't learned how to think big enough.
Women haven't learned how to systemize, and thereby leverage, their business.
Women haven't learned how to embrace the "deal", and the art of selling.
Women haven't learned how to support one another in the actual growth process, meaning helping each other to increase their sales, their gross and their net profits.
Women demand too much perfection from themselves. Instead of "just do it" they wait for the perfect moment, when they've learned enough, when their business plan is strong enough, and when they are "ready", which means never.
In December of last year, I started working on a project to create an ethical $20 billion Grassroots Investment Fund, of and for women, investing in women-owned ethical companies across the world. The focus was to create a vehicle for change, and to teach women how to make socially responsible investments. What I learned, however, was that the idea was flawed for two reasons.
The problem wasn't that women don't know HOW to invest ethically. They do, when they have the money. The problem is that most women don't have the money to invest.
There are too few women business owners that have learned how to both monetize their mission, and leverage their business, where an investment would make sense.
Therefore, I shifted my focus, starting at ground zero, teaching women how to make money first, but to do it in a way that also moves the world forward. I'm starting a Tele-Class August 4 for women on this very topic. If you are interested, please read more at www.quickenings.com/heroinesjourney
Lotta Alsén is a Social Entrepreneur, Founder and Owner of CORE (a licensed method and program funded by the European Union, to support the growth of women entrepreneurs in Europe), Success & Business Coach and Author, committed to changing the world through women.