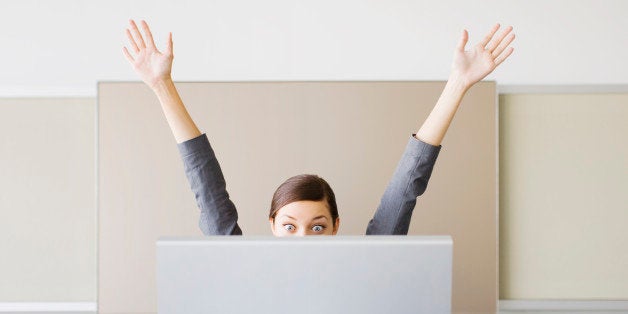 Every writer I know is at some point surprised by what they write. In fact, being surprised by what we write is as dependable as it is uncontrollable. Garth Stein, the author of The Art of Racing in the Rain, came to novel-writing via screenwriting. Like most screenwriters, he had trained himself to outline his stories before he began writing them. In the middle of work on his second novel, How Evan Broke His Head, Garth's protagonist, Evan, found himself in a recording studio. This was a part of Garth's outline, his plan. At this point, Garth's novel was still proceeding according to this plan.
But Garth needed to bring that studio to life, and a writer brings a scene to life with details. He couldn't plan every detail, so he looked around that studio with his writer's eye and saw that the sound engineer was an attractive young woman. As soon as she appeared he realized that Evan was in love with her. This was not part of the plan. But Garth had been writing long enough to know that when a character fell surprisingly in love, it was time to change the plan.
I have heard this story more times than I can count. The small, insignificant detail in chapter one - the flower pot on the ledge, the neighbor's cousin, the squeaky floorboard - the detail the author couldn't have planned but had simply needed to keep the story going, becomes the perfect plot device in chapter ten. Every successful essay, story, poem, or book I have written was born largely of these surprising details.
This is one of the most challenging aspects of writing to teach others. Then again, I had never planned to teach writing. I wanted to teach life! That's what really interested me. Writing was just the way I understood life. I came up with a plan to teach a class for the Pacific Northwest Writers Association about how writing and life are all the same. The PNWA's president asked if I'd like to teach a second class, and as an afterthought I said, "Sure. I'll teach a class on memoir."
It took me exactly one class to realize I loved teaching memoir. This was not a part of the plan. But I have been alive long enough to recognize - and keep doing - what I love. As soon as that class was done I arranged for another one. I became a much better writer from teaching these classes. You could say it was exactly what my own memoir needed. Plus, the more I taught it, the more I realized the students and I spent as much time talking about life as we did storytelling. Memoir is our life in story, after all. You can hardly talk about one without the other.
I admit that I remain a little finicky when it comes to surprises. I want them to be all birthday presents or letters from old friends. Since I know they are not, I sometimes try to fill in my life and stories with plans to crowd out unwanted surprises - to ensure the happy ending I believe I require, but am not guaranteed. These plans begin unraveling almost as soon as they are implemented, and I am always responsible for that unraveling. Without fail, some little detail I hadn't planned has caught my attention. Now I'm interested, and I always love being interested, and the plan must be changed or abandoned to make room for me.
Calling all HuffPost superfans!
Sign up for membership to become a founding member and help shape HuffPost's next chapter