With hearts in his eyes, a man bought tickets to a Yes concert 45 years ago hoping his love interest would attend the concert with him. He just started dating this woman and boldly asked her to join him at the concert that was happening months from the time of his big ask. Freaked out that this man she just met was planning their future together already, she said yes anyway. After the show, she decided that she liked this man a lot. So much in fact that she's been happily married to him for 44 years, they have two beautiful daughters and three grandchildren. Those love birds were my parents. Without the band Yes, I might not exist. When I was presented the opportunity to interview Jon Anderson I gave the obvious answer. Yes!
Jon Anderson is undoubtedly one of the most recognizable voices in progressive rock as the lead vocalist and creative force behind Yes. Anderson was the author and a major creative influence behind the ground-breaking album Fragile as well as the series of epic, complex pieces such as 'Awaken', 'Gates of Delirium' and especially 'Close to the Edge' which were central to the band's success. Additionally, Anderson co-authored the group's biggest hits, including 'I've Seen All Good People', 'Roundabout', and 'Owner Of A Lonely Heart'. Anderson also had great success with a series of albums he did with Vangelis, and most recently released the critically-acclaimed solo album entitled, Survival and Other Stories.
Here's what Jon has to say about Yes, snacks and how in love he is with his wife Janee:
Taraleigh: This year is Yes's 50th year together as a band. What's the key to a successful musical relationship?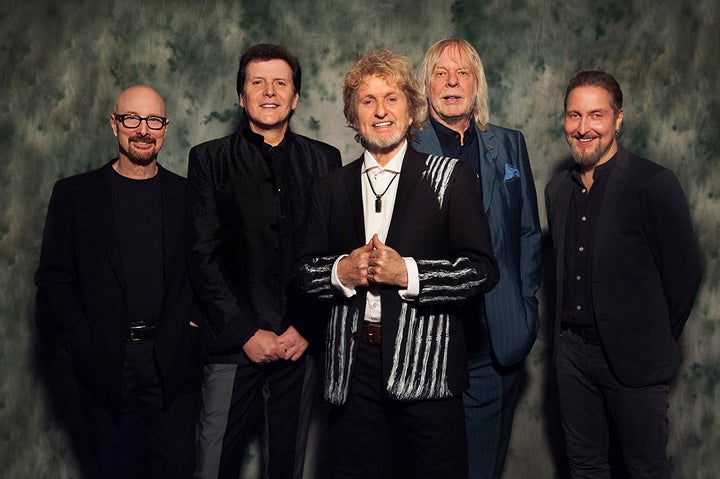 Jon: Yes as a group has always strived to be a great stage band first and foremost. Making records is amazing, fantastic and very dreamlike. We love having musical adventures, and that's what Yes is all about. I'm so lucky I've been able to meet and create with wonderful musicians along the way. Survival in the world of music requires passion, brotherhood and stamina. Harmony in life and music is the key to everything.
Taraleigh: All the musical adventures Yes has been on has been very exciting for us all to witness. Speaking of exciting music adventures, Yes just got inducted into the Rock-n-Roll Hall of Fame. What was that like for you?
Jon: Wonderful in so many ways. I attended with my wife Janee and she looked so beautiful. I felt proud to be standing by her side along with all my mates and musical brothers. It was like being at a big musical party.
Taraleigh: And what a party that must have been! Yes deserves that recognition and more. Thriving for 50 years in the music industry is no easy feat. What tips do you have for staying balanced and healthy?
Jon: When things feel hard, I dream of a better day, a better way of making music and a better way of understanding the business side. That's what's helped keep me balanced during the hard times. I simply keep dreaming of a better day and it eventually comes.
Taraleigh: Gratitude for all the things in life is important to thrive in this life. What are you most grateful for in this moment?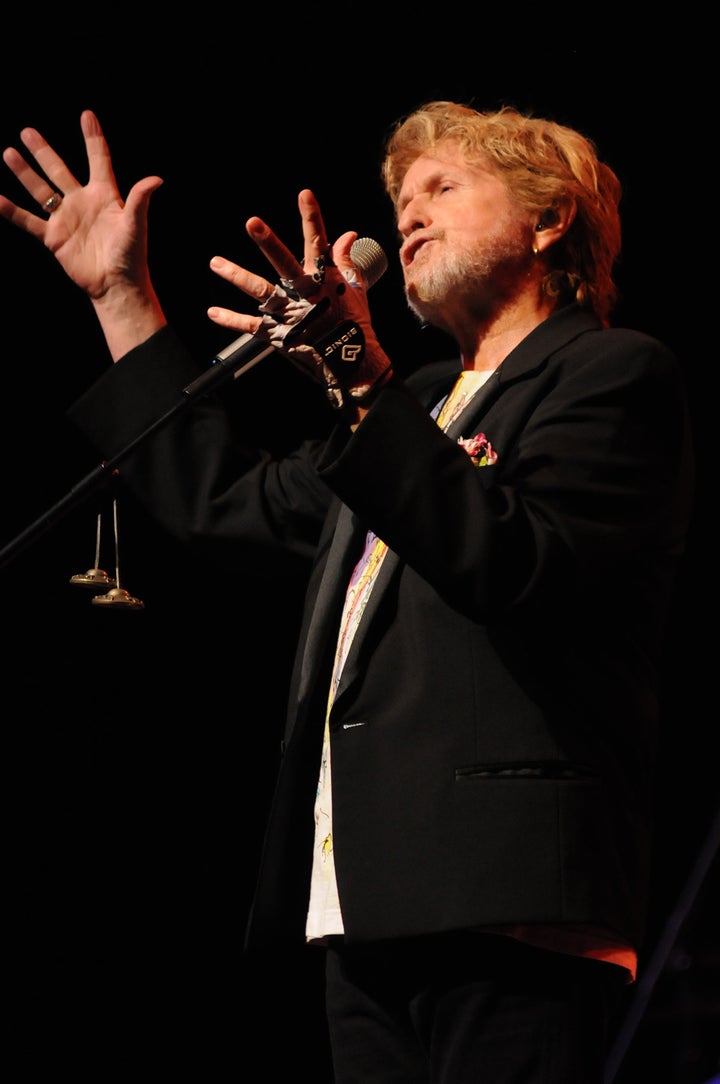 Jon: My wife Janee. She's my beautiful muse, my soul mate and I'm eternally blessed to have her in my life. The love I have for our children and grandchildren is limitless. Just thinking of them brings a smile to my face.
Taraleigh: Thinking of you thinking of your kids and grandkids brings a smile to my face too. Thank you for sharing. Speaking of kids and smiles, if I asked Mary Poppins to describe Yes's career, what would she say?
Jon: Supercalifragilisticexpialidocious!
Taraleigh: I agree with Miss Poppins! You're nearing the end of a huge tour. What some highlights from this tour so far?
Jon: We played so damn good! Touring is hard work with all the traveling from place to place while staying in hotel after hotel. Just being there on the stage in front of our fans is quite unbelievable and makes it all worth it. The energy we get from them is everything. It makes us want to perform as great as possible. Rick is a real joker and has us in stitches on and off stage. Trevor too! Their humor has made touring such a treat for me.
Taraleigh: Speaking of treats, what's your favorite healthy sweet treat?
Jon: Dark Chocolate with fruit and something crunchy.
Taraleigh: Holy guacamole, that sound delicious! Inspired by your healthy sweet treat, I created the I've Seen All Good Dark Chocolate Snack Bites. Check out the recipe HERE. Healthy snacks excite me greatly. What's something you're very excited to share with us right now?
Jon: The music I created with the band and the many projects I've been working on for years will be finally be finished and released. People will have the chance to hear them. I always believe the greatest music is yet to come.
Taraleigh: I'm looking forward to hearing the latest and the greatest! Thank you for taking the time to share a little bit of yourself with me and the readers of the HuffPost.
Experience YES in real life. Get your tickets HERE.
SEP 18 QUEBEC CITY, QC GRAND THEATRE DU QUEBEC CITY
SEP 19 MONTREAL, QCST. DENIS THEATRE 1
SEP 21 PORT CHESTER, NY CAPITOL THEATRE
SEP 23 WALLINGFORD, CT TOYOTA OAKDALE THEATRE
SEP 24 BROOKVILLE, NY TILLES CENTER
SEP 27 NEWARK, NJ NJ PAC (NEW JERSEY PERFORMING ARTS CENTER)
SEP 29 READING, PASANTANDER PERFORMING ARTS CENTER
SEP 30 TRENTON, NJ PATRIOTS THEATER AT THE WAR MEMORIAL
OCT 01 PHILADELPHIA, PAVERIZON HALL AT THE KIMMEL CENTER
OCT 04 BOSTON, MA ORPHEUM THEATER
OCT 05 ALBANY, NY PALACE THEATRE
OCT 07 NIAGARA FALLS, NY SENECA NIAGARA RESORT & CASINO
OCT 08 RED BANK, NJ COUNT BASIE THEATRE
OCT 10 MELBOURNE, FLKING CENTER FOR THE PERFORMING ARTS
OCT 11 CLEARWATER, FL RUTH ECKERD HALL
OCT 13 WEST PALM BEACH, FLKRAVIS CENTER FOR THE PERFORMING ARTS
OCT 14 MIAMI, FLADRIENNE ARSHT CENTER FOR THE PERFORMING ARTS
The magic in me sees the magic in you,
About the writer: Taraleigh Weathers is a wild sequin-and-feather wearin' live music fanatic residing in Vermont. Her latest book How to Rock Your Life: A Live Music Lover's Guide to Raging the Sweet Life is slated for release in the next couple of months. Facilitating events at the retreat center she owns with her hubster (This Wonderful Place), writing stuff, presenting workshops, and going to shows are what she does. If you find a pile of dirt, sand and glitter in her place, it's what's left after she exploded from the excitement that you've read this article. If you love sparkles, smoothies and rock-n-roll, check THIS out.