Yoga has a profound effect on your mood. This is because some poses give you a rush of blood to the head, a full body stretch, and some can even induce euphoria. Even better, the desk can be a great tool to help you stretch, and I've developed this simple sequence below, guaranteed to brighten your mind and body.
I've developed curriculum for years for my office yoga company, and find that these simple poses are the fastest way to lift your mood. The simple instructions below are easy to follow, with drawings from Chic Sketch, the app where real fashion illustrators turn your photos into a "chic sketch".
This pose is a simple modification of downward dog, and can help you feel the weight of the day melt away. Simply surrender your upper body weight on your hands and wrists on a table, as your body is in an L shape. You can also do this pose pushing against a wall.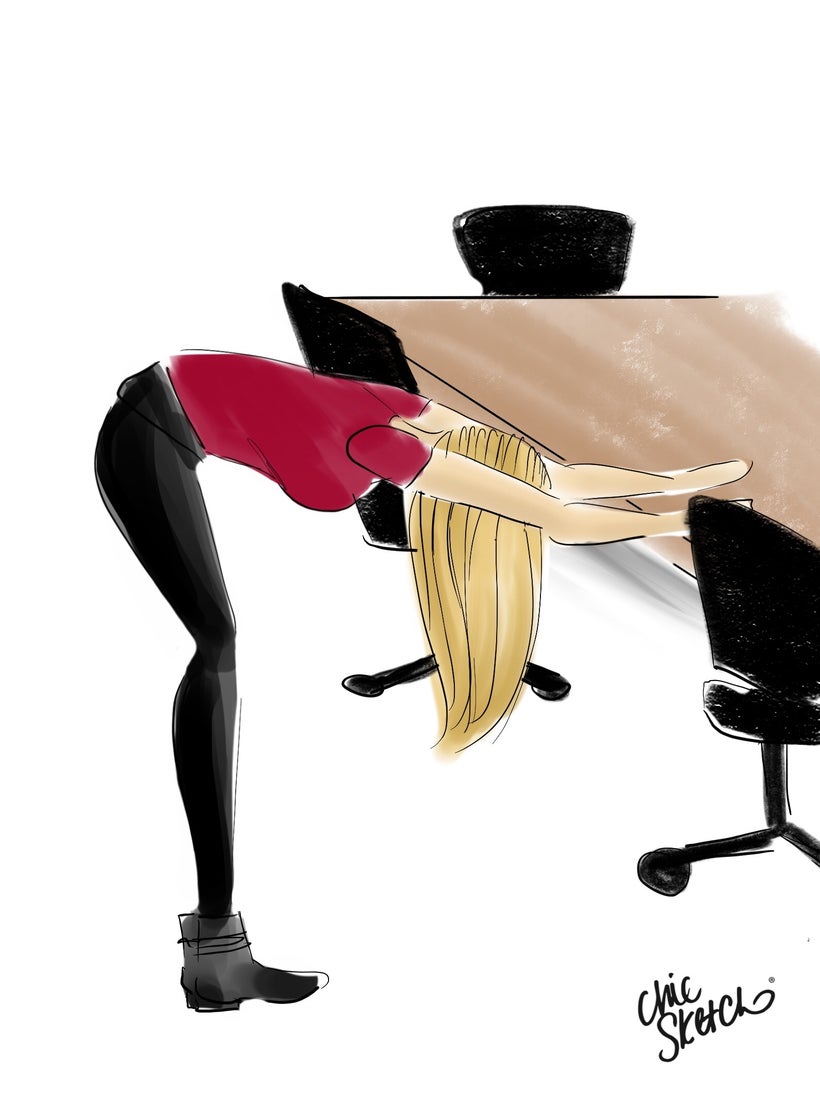 During Swan Dives, movement is matched with breathing, which can cause a bit of dizziness when combined with blood pressure change, as the head moves above and below the heart. This three pose sequence will definitely cause some euphoria: The release of tension in the upper back and shoulders, combined with the effect of breathing and movement, will give you a classic "yoga high", lifting your mood almost instantly.
First, inhale, and gaze up at your hands, filling the lungs with air.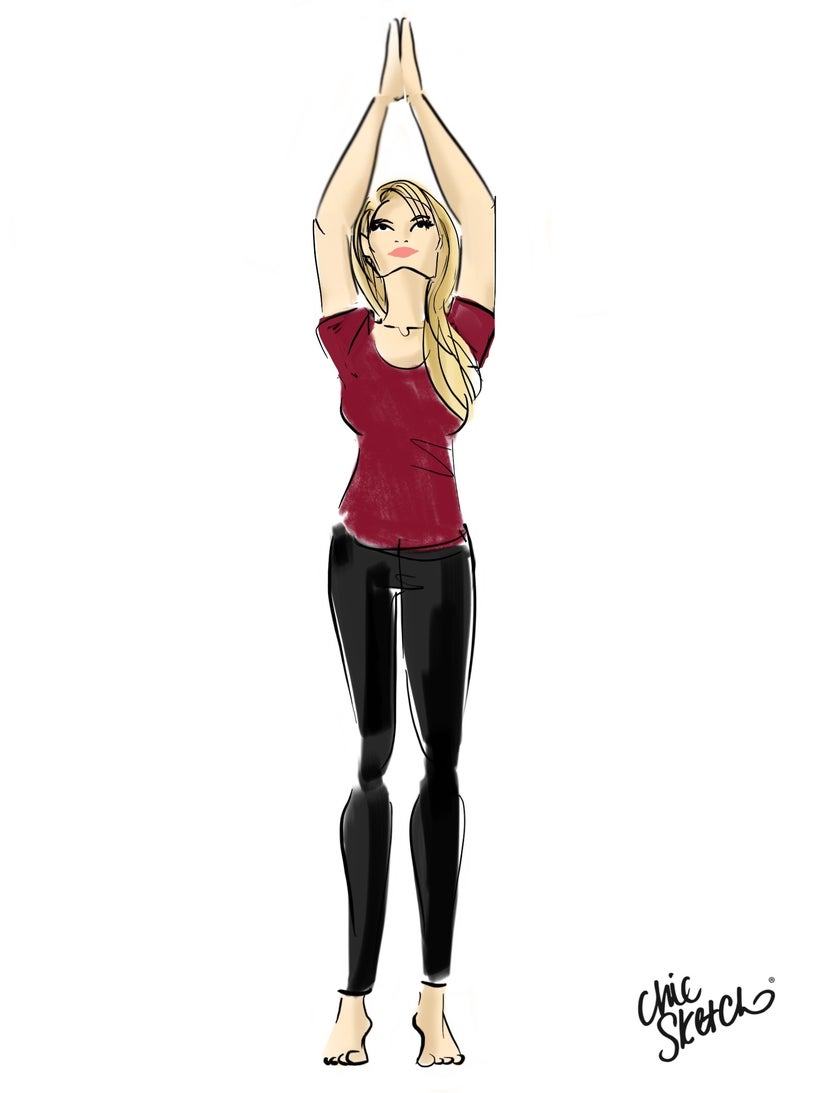 Next, exhale slowly as you reach your arms out to the side like a T, and continue to exhale.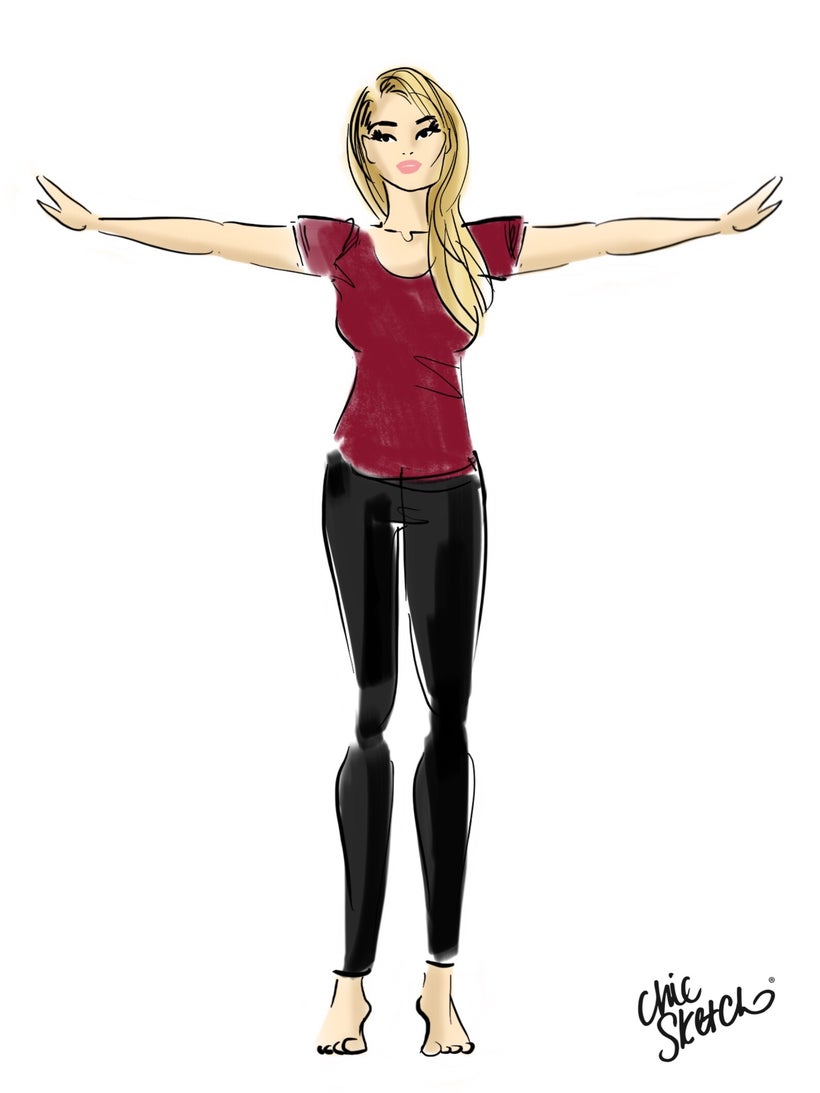 Fold foward with a flat back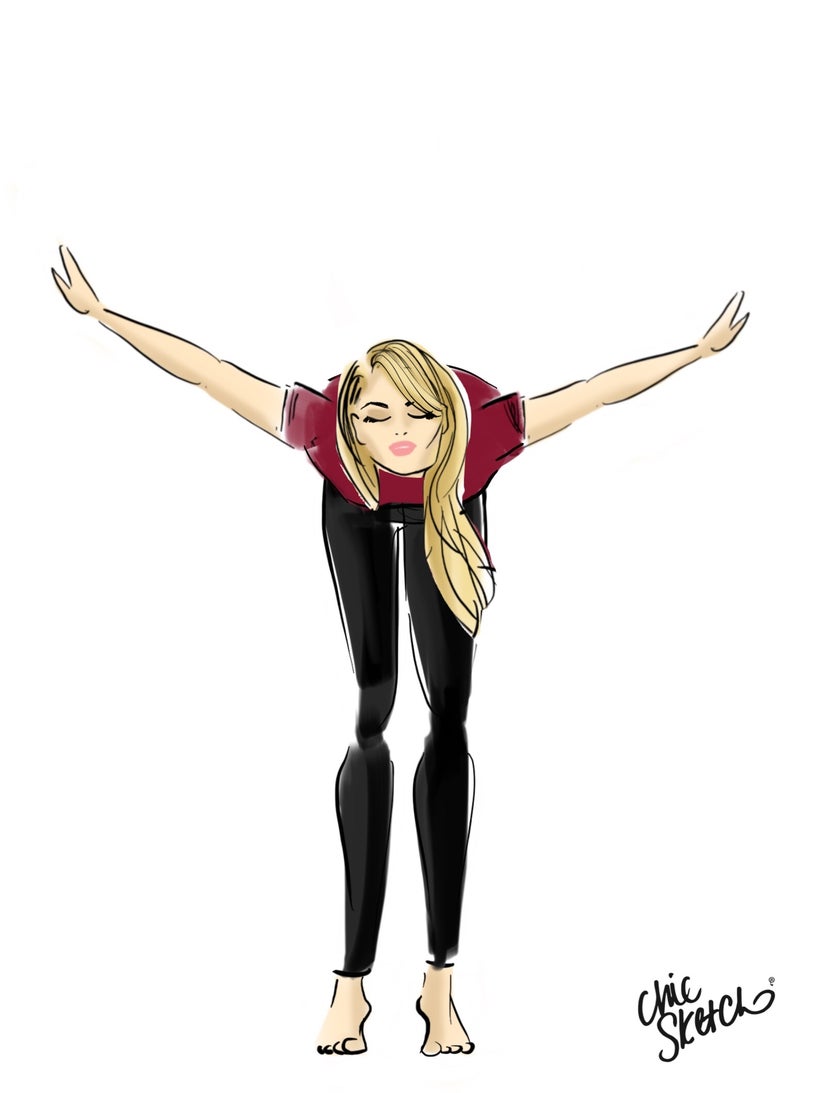 Continue exhaling until all the air is gone from your lungs, and you are folded forward. Let your arms and head be heavy. Then, begin to inhale and reverse the sequence, bringing your arms out to the side with a flat back as you inhale, until your arms meet together above your head as you gaze up at your hands.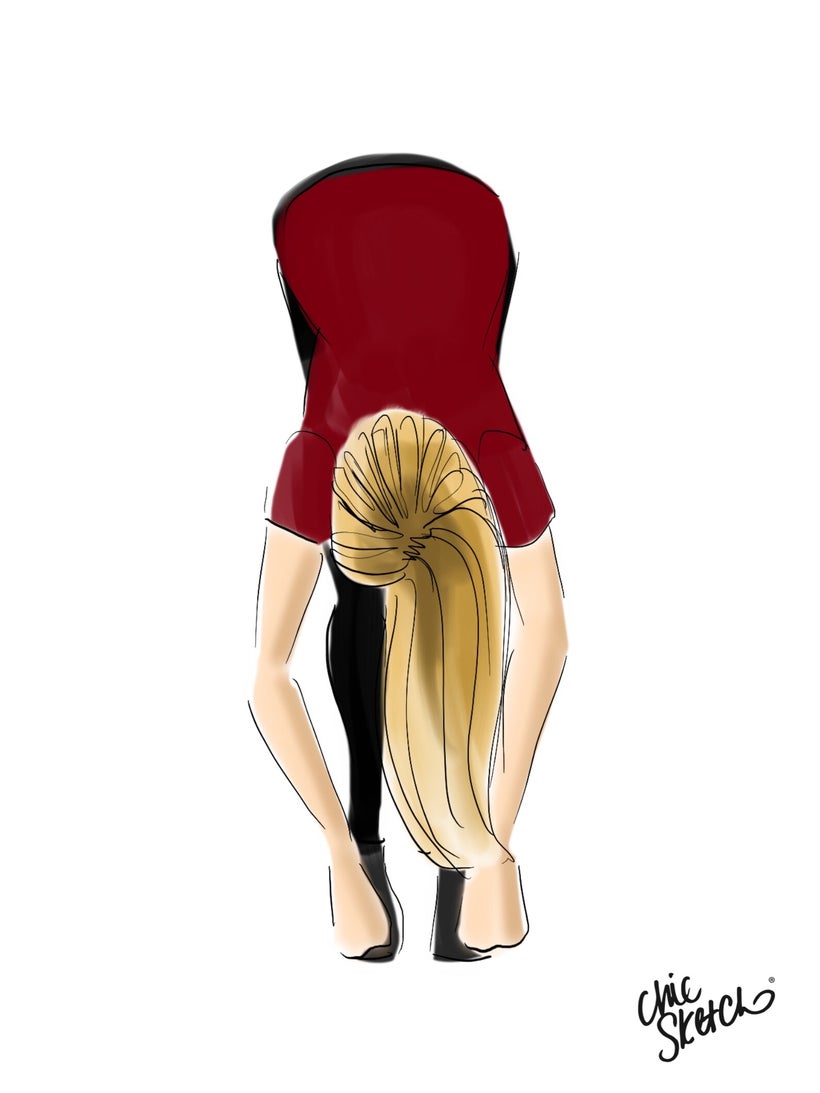 Repeat this series of three poses at least three times, and until you feel energized. End by standing in perfect posture, feeling like a weight has been lifted off your shoulders.
After trying these easy desk yoga poses, you will feel why desk yoga makes you happy!
Images courtesy of Emily Brickel Edelson and Chic Sketch. Download the Chic Sketch app to get sketched, explore and shop!  Follow @ChicSketch and book for live sketches at your next event.
Calling all HuffPost superfans!
Sign up for membership to become a founding member and help shape HuffPost's next chapter
This post was published on the now-closed HuffPost Contributor platform. Contributors control their own work and posted freely to our site. If you need to flag this entry as abusive,
send us an email
.