Please don't move to Pensacola. Seriously. I know it has superficial attractions like miles of clean beaches, real estate costs which are a third, or a fourth or a fifth of home values in hip-and-happening major metro areas and sure, you can easily park on the streets downtown, but do you really want to give up the joys of huge cities and vast suburbs for life in a state with no income tax?
You can fish in the Gulf of Mexico, but it's hardly an adventure when you only have to travel a few minutes. And okay, the white sand at the wide beaches is famously crunchy and you don't have to worry about hypodermic needles washing ashore so where's the sport?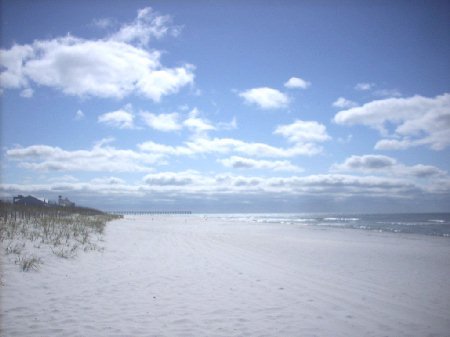 I'd like to complain about the rush hour but why bother? According to one national guide, the trip from our house to downtown is "one of the shortest commutes across America."
The lack of stress in Pensacola is a real problem. Therapists, psychologists, psychiatrists and social workers seem underemployed. Rumor has it that you can get two hours of marriage counseling for the price of one and that the local per capita consumption of antacids approaches absolute zero. As one therapist explained, "Pensacola is the most-disappointing market in the country for mental health professionals. The weather is so damn balmy and the life-style so unhurried that people are unnaturally healthy. This sets a bad example because it suggests that it's possible to live a normal life without pills, couches or lobotomies."
Pensacola has seasons, so it's not like south Florida where in mid-winter you can broil trout on the sidewalk. In Pensacola the typical January temperatures range from 42 to 60 degrees, hardly enough to freeze water, streets or humans. This has been disappointing for the local personal injury union, which complains that cases of economic loss and personal suffering are rare because with so little ice people rarely slip. Billable hours from traditional slip-and-fall work are so low that some local attorneys have been forced to engage in socially-useful activities.
Did I mention elevations? Much of south Florida is lovely and about six to nine feet above sea level while the City of Pensacola generally has a 55-foot elevation. This towering height -- a virtual mountain as Gulf Coast areas go -- is a small fact until the day it rains, the tide is high, the winds blow, the moon is full and children ask what "storm surge" means.
In terms of economics Pensacola is a real city that functions year-round. There's an estimated $650 million that will be spent to replace the Pensacola Bay Bridge, a big deal in a small metro area. The Navy Federal Credit Union is increasing its pollution-free employment levels in the area from about 3,800 workers to 10,000 and the local unemployment rate in November was just 5.5 percent. That's lower than the national rate but who's counting?
Getting decent food around Pensacola is not easy. How fresh can the seafood possibly be when it's pulled off boats every morning? Does anyone really have time to visit the many restaurants, galleries and shops downtown or the 120 booths with local foods and crafts set up Saturdays at the Palafox Market? What about Naval Air Station Pensacola, the remarkable National Naval Aviation Museum and the famous Blue Angels flying teams? If you move here won't you miss the fight for restaurant reservations, combat parking and dinner prices that resemble the national debt?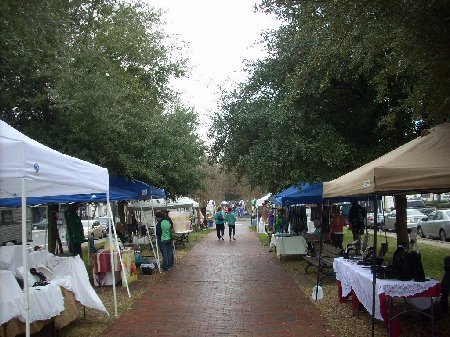 It's fun to travel to exotic places. In most metro areas that means a three-hour process which includes getting to an airport, finding a parking space and then checking in early so you can be searched and probed. In Pensacola, you can get in your car and drive over to New Orleans, the most exotic city in America. It's a three-hour trip and no probes or searches are involved unless, of course, you like that sort of thing.
We live in a high-tech era but trust me, if your idea is to telecommute to some distant downtown tower or suburban office park you can't possibly do that from Pensacola, a place which barely has beach-front Internet connections....
Please don't move to Pensacola. You won't like it here. It's true your mortgage payment might be a third of what you're now paying in chic metro centers but what about the commute, the state income taxes, and jousting to find a parking space?
You'll miss them in Pensacola. Honest.
_____________________
Published originally on OurBroker.com. Re-posted with permission.