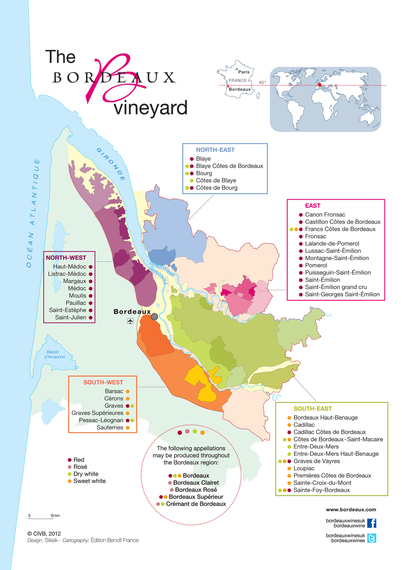 Too much of anything can make for either a bewildered wine palate or a fatigued one, so that the enormous range of global wines now available in the U.S.--from South Africa to South Australia--is both a boon and a quandary. For aside from the oceans of overpriced, poor and forgettable wines lapping our shores, the access to so many good wines in so many price categories has created overnight sensations that are too often followed by mediocrity.
Sadly, the ill-founded media-fueled trendiness for full-bodied, unbalanced wines has nudged aside Americans' long-time affinity for the wines of Bordeaux in favor of New World wines that are so often big young fruit bombs with no complexity, meant to be plucked from the wine shop shelves and sloshed back that evening.
Bordeaux vintners once so used to a worldwide respect for their wines abroad have for the past decade been put at a disadvantage because of global competition. Still, some of the drop-off in Bordeaux sales has been due to their own presumption that the world will always prefer Bordeaux--especially its red wines--from the land that produces the illustrious First Growths like Lafite-Rothschild, Mouton-Rothschild, Latour, Margaux, and others that define just how great Cabernet grape (below) wines can be.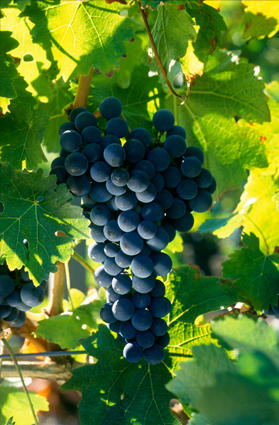 Jumping the bandwagon as prices for First Growths soared in the 1980s and 1990s, lesser Bordeaux estates unreasonably hiked their own prices, this, at a time when the dollar grew weaker and weaker against the euro. So, even though the U.S. is still the fourth largest market for Bordeaux--after the U.K., China and Hong Kong--imports have softened. And the buying spree of the booming Chinese market--which Bordeaux regarded as having enormous and infectious potential--has now been restricted by communist dictates about lavish spending. Couple these data with the simple fact that the French themselves are drinking less wine than ever, and Bordeaux, along with all French vintners, has had a tough time selling their products. Even those just below First Growth status cost less than they used to, not to mention those with designations like Haut-Medoc and cru bourgeois. Many of the greatest Sauternes and Barsacs now sell at prices lower than they've been in decades.
But it seems that the clouds of complacency are now breaking as Bordeaux, led by its Conseil Interprofessionel du Vin Bordeaux (CIVB), is letting fresh air and new ideas into the marketing of their wines, which I heard about over dinner in New York with Allan Sichel, CIVB President and a negoçiant (merchant) in Bordeaux, Vincent Cruège, winemaker at Château La Louvière.
"It make take years to change people's perception that Bordeaux wines are too expensive and too complicated to understand," said Mr. Sichel. "But there is now tremendous value coming out of Bordeaux, and the wines are better than ever."
I heartily agree with his sentiments, especially after drinking some wonderful wines that evening, including Château Smith Haut Lafitte "Les Haut de Smith" 2012 (($30-$39), Château La Grave 2010 ($30-$39), Château de Cruzeau 2010 ($25-$29), and La Réserve d'Angludet 2009 ($30-$39). I found that they all showed the distinctive flavor of traditional Bordeaux blends of cabernet sauvignon with merlot, cabernet franc and petit verdot (now being copied in California). And even though they were fairly young wines for Bordeaux, the tannins had tamed and the fruit came in balance with the tantalizing acids.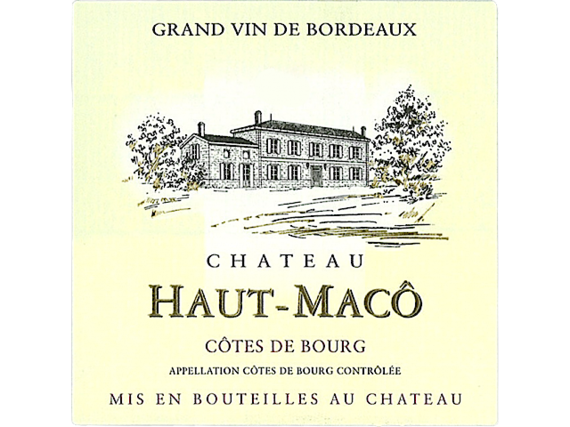 Bordeaux is now readier than in the past to adopt new wine technologies to their vineyards' individual terroirs. Double sorting--separating large from small grapes--shows nuances not known before. New cooperatives have been formed to produce quality wines at moderate prices. White wines, in particular, now have more body and levels of flavor than they used to, especially with wines made from Semillon. "Healthier grapes give a wine more fruit," said Mr. Cruège. "And Bordeaux wines can stay youthful much longer than many other red wines."
Perhaps most important is the rise of a new generation of Bordeaux producers who are still firmly committed to the ancestral heritage that maintains the region's eminence. "We are following in our parents' footsteps, infusing new vitality," says Hugues Mallet, winegrower for Château Haut Macô, who with his sister Anne have also become savvy both about marketing, sales and wine tourism in their region in the Côte-de-Bourg. Largely wine estates and merchants are family affairs, and youth and age both add character to the winemaking. "My father and I are very complementary," says 26-year-old negoçiant Caroline Lévêque of Bureau Francois Lévêque. "He's more flexible, and I'm more compulsive. We make a great pair."
Four years ago a group of eight Bordelais, largely in Saint-Émilion, aged 25-28 years old, formed the Association Arômes de Jeunesse (Aromas of Youth), with a mission to make Bordeaux more accessible without "taking its sacred status away either." The group sold calendars to help finance restoration of their village and they organize frequent communications events and wine and food evenings.
All this activity and evolution has already resulted in better quality, moderately priced Bordeaux coming into the market. Even many of the old-fashioned labels, dependably depicting an 19th century etching of a fictitious estate, are now sporting modern fonts and designs, like Clos Floridene, a white wine from Graves ($30-$39) with a drawing of a sailboat on its label. The labels also play down the abstruse information they once listed on the front.
Given all this ferment in Bordeaux, the energy of a new generation has bolstered entrenched tradition while allowing new ideas to flourish. With so much taste-alike global wine now pumping through the pipeline, it's better. More accessible French wines at reasonable prices make it likely that some of the best bargains for 2015 will be on the shelves and bins in American wine stores labeled Bordeaux.