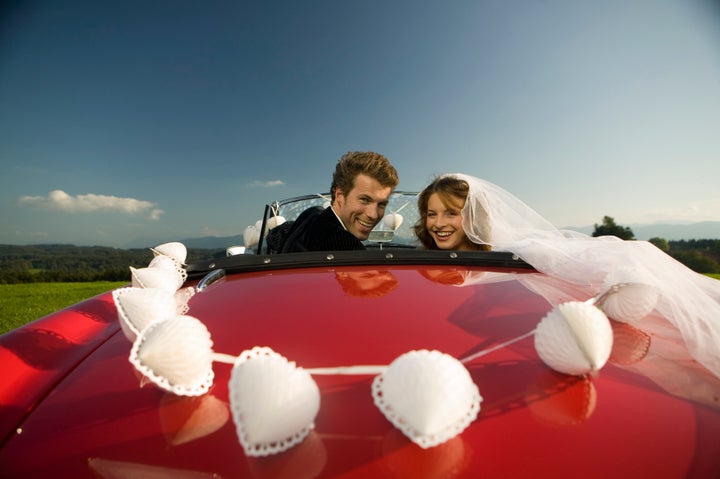 Planning to get married on Valentine's Day? You may want to reconsider; while it might seem like the height of romance to say "I do" on a day celebrating love, a new study suggests that people who marry on Valentine's Day and other gimmicky datesface a higher risk of divorce.
Weddings that take place on Valentine's Day or special-number dates like 9/9/99 or 1/2/03 are18 to 36 percent more likely to end in divorce than weddings on ordinary dates, according to researchers at the Melbourne Institute of Applied Economic and Social Research.
Not so romantic after all, eh?
Researchers Jan Kabátek and David Ribar looked at a sample of 1.1 million weddings ― all the weddings that were performed in the Netherlands among 18-60-year-olds from 1999 to 2013. Then, they analyzed divorce rates in the Netherlands over that period of time (that is, out of 100 couples who married on each date, how many are likely to split up?)
By what would have been their ninth anniversaries, couples who married on Valentine's Day were about one-third more likely to divorce than couples who married on ordinary days (21 percent versus 16 percent) and couples who married on same-number-dates like 9/9/99 were one-fourth more likely to divorce (19 percent versus 16 percent).
Ribar told The Huffington Post he was surprised by how popular the special occasion dates were for weddings.
"There were three times as many weddings on a given Valentine's Day than on an otherwise comparable February day ― and there were six times as many weddings on a given same-number date compared to an ordinary day," he said. (It's worth noting that researchers controlled for the higher number of newlyweds on the holiday and special-number dates.)
OK, so clearly, couples are drawn to gimmicky weddings dates ― but why are they more likely to divorce than people who marry on any given Saturday or Sunday?
Ribar said it has little to do with dates ("I don't subscribe to numerology and neither does Jan") and more to do with some particular characteristics of the couples.
One theory is that people who marry on regular days may be more strongly influenced by the quality of their relationship and compatibility than couples who marry on special dates. As the researchers put it in the paper, it's about a "sliding versus deciding" on the next step to take in your relationships.
For sliding couples, their "relationships are subject to inertia; even if the quality of the match is low in other ways, [it] may make the couple more susceptible to external cues, like special dates or leave them ambivalent about the formality or attendance of the ceremony," Ribar and Kabátek write in the paper.
The researchers also found that couples who marry on special dates are less similar in terms of age and levels of education. They're also more likely to have been married before and more likely to already have children.
"The choice of the date reveals some cool social science about how a couple's commitment to each other grows over time," Ribar said of the findings.
Before You Go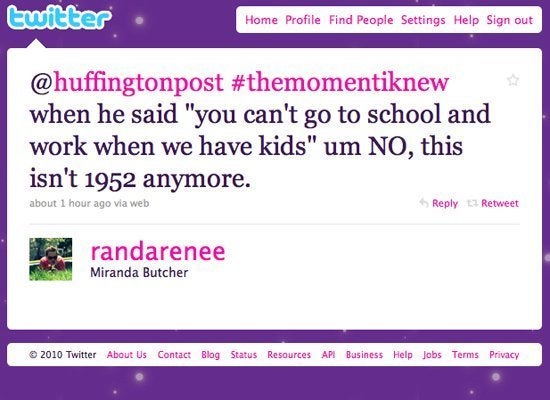 The Moment I Knew