Imagine a trip to France where you don't have to sweat the red eye across the ocean. That's because this place is much closer to the Empire State Building than the Eiffel Tower.
Welcome to Saint-Pierre and Miquelon, the name for a baby bracelet of islands in the Atlantic just off the coast of Newfoundland, Canada. After a centuries-long tussle between France and Britain, they're all that's left of the French empire in North America.
Here's why you need to go, even though it might be as pricey as Paris. Because you're paying for a chance to see a place that's still relatively unknown, maybe unlike any you've ever experienced.
Neat stuff along the way. Easy jumping-off points are the Canadian cities of Halifax, St. John's, Montreal or Sydney, where you catch commuter airline Air Saint-Pierre. Like many little airlines that have the market cornered, it's expensive.
If you have time, there's a ferry from Newfoundland. Much cheaper.
I opted to cut costs by using USAirways frequent flyer miles from Philadelphia to Halifax.
Others, such as tycoon John Jacob Astor, were brought to a funeral home that's now a restaurant known as The Five Fishermen. If you decide to eat there, the staff will be more than happy to detail the eerie reminders of the past, which are more interesting than the food.
One part Paris. A short hop on Air Saint-Pierre, and voila, France. The town of Saint-Pierre, the biggest burst of civilization in these parts, is the capital of the French territory.
There's a local government; but in terms of language, culture and elections, this could be a petit part of Paris. It's an easy way for North Americans to satisfy a craving for real French wine, butter and pate'. Paid for in euros, of course.
Nuits Saint-Pierre, the charmingly hip bed and breakfast I stayed at wouldn't be out of place in Paris. With bedside clocks set to European time, made-to-order crepes for breakfast and upscale French tea sold in the tea room next door.
More France for your Euro. That tea room, with its group of local ladies who knit, was my first big clue that there wasn't much going on and Paris was a long way off. The territory is rural and rugged, more like the fishing villages in the Basque, Normandy and Brittany regions of France.
Intriguing ties that bind. Which is where some of the ancestors of the 6,500 folks who live here hailed from. (Though some also came from Canada.) They took to the lucrative shores of North America in the 17th century to ply their trade as cod fishermen. And stayed.
Francoise Enguehard, an author and former journalist who hails from the territory, shared some insights.
For a long time, fishing rights and pride fueled the fight between France and Britain for the territory, which has been under French control going on 200 years.
Enguehard says France still has territories worldwide, but Saint-Pierre is the only one in the North Atlantic. And France is prepared to keep it going, no matter the cost.
"For France to have its piece of the Great White North" she joked. Seriously, for sentimental reasons as much as economics. "It's the one sign of former greatness. ... France can still say that the sun never sets [on its empire]."
The strong ties are reflected in the fact that products like wine, champagne and butter are still imported. Because their tastes are ingrained, she explained.
It's also Canada. Though Saint-Pierre and Miquelon hug Canada, you barely hear any English. But Enguehard says there's a strong Canadian pull due to similarities in geography and weather with some of the Canadian provinces. "It's very North American," she said.
That means Philadelphia cream cheese along with the French butter. Foie gras along with baked beans and relish on hot dogs. Her husband, René, a retired government worker who loves to cook, told me moose bourguignon is part of his repertoire.
French soccer, ice hockey and curling compete for fans' attention. Loyalties are divided among the Montreal Canadiens, Toronto Maple Leafs and Boston Bruins.
It's its own place.The fishermen have been joined by French government workers and a white-collar brigade that likes the extra pay for working there, though the cost of living is higher because so much needs to be imported.
Folks routinely travel to France to visit relatives and go to college, but for those I spoke with, this outpost is definitely home. Too snowy in winter? No, says a judge who came from the French Alps. Too quiet and boring? No, says a pharmacist from Africa by way of Paris. It's quiet. And he likes it that way.
Trip back in time. As tiny as the town of Saint-Pierre is, the rest of the territory is even more isolated. In summer, a ferry goes to nearby Ile aux Marins, a trip back in time when fishing was at its peak. That way of life has been carefully preserved on this abandoned island.
Pretty beaches. Another ferry or short plane ride links Saint-Pierre to Miquelon, which is actually two islands connected by a sandy string of land.
I was told rental cars are almost nonexistent. That leaves getting around on foot or bicycle or hiring a taxi. I took a ferry to the town of Miquelon and hired a driver for the day. What the island of Miquelon lacked in entertainment, (it revolves around a quaint wooden church) it made up for in scenery. The numerous coastal lookouts will exhaust you and your camera.
Wild horses. The beaches of Langlade, the connecting island, are even more wild and remote. You're bound to see more wild horses and llamas than people there.
Appalachian Mountains? Fragments of the same Appalachians that make up the backbone of North America extend to this part of the North Atlantic.
Party time. As mentioned, Saint-Pierre and Miquelon will be celebrating 200 continuous years as a French territory next year, and festivities are about to get under way.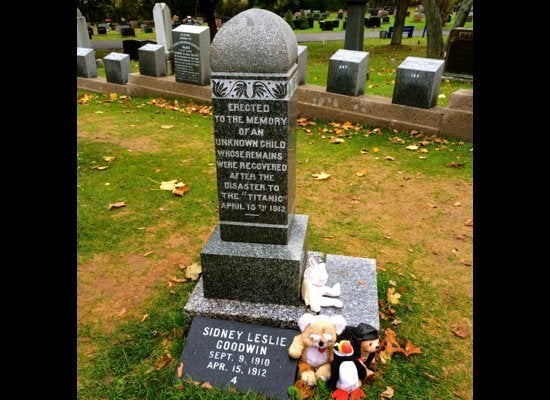 Visiting Saint-Pierre and Miquelon
Related