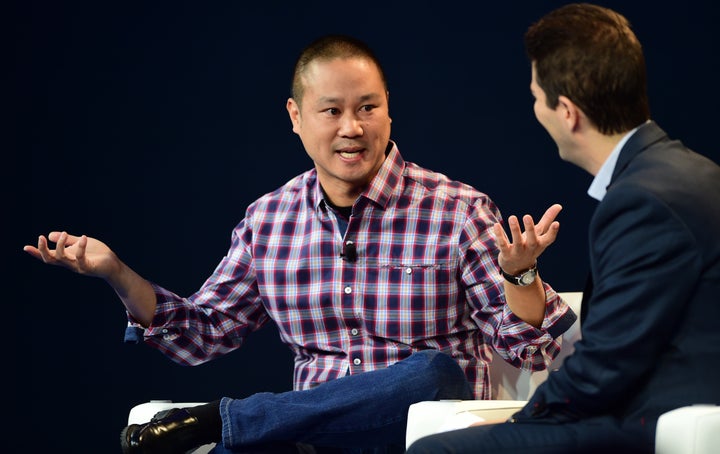 Wouldn't it be great to have the stability of a corporate job without having the annoyance of a boss? Not so fast. You may dislike your boss, but you probably need her more than you know.
There are a vocal group of "disruptors" out there, particularly in Silicon Valley, who think that getting rid of all the bosses is the key to empowering more employees to come forward with brilliant ideas. But their theories don't do so well in the real world.
Take Zappos as an example. Last year, the online shoe retailer started a high-profile experiment with Holacracy, a flat management structure devised by the entrepreneur Brian Robertson. Under Holacracy, no one has a boss, and everyone defines their own jobs.
According to Zappos CEO Tony Hsieh, the company adopted Holacracy in an effort to bring about radical transparency. In a Holacratic workplace, there isn't a bureaucratic system for sending information down the chain of management. Everyone needs to talk and find out what's going on.
There's just one catch: About 20 percent of the company's roughly 1,500 employees have left since Holacracy was implemented. Last spring, about 210 employees chose to take a buyout when the company's shift toward Holacracy was announced, and at least 50 other employees have left since March.
A clear hierarchy in the office makes it "easier to process information because you know who to give information to," said Lindred Greer, a professor at Stanford Business School who researches power dynamics within teams and groups.
"People don't like hierarchy emotionally," Greer told The Huffington Post, "because whenever you have hierarchy, you have inequity."
People who think about management and organizational structure love to talk about Holacracy because it's such a radical departure from the norm. But current research suggests that while people may not love rigidly defined leadership, they do need it.
The tension between the emotional desire for self-sufficiency and the organizational need for leadership is apparent in some of the media coverage of Zappos' experiment. In a story for The New Republic in October, Roger Hodge spoke with Chris Coy, a former Zappos employee:
Coy told me he didn't object to the principles of self-organization, and, in fact, he considers his whole career trajectory to have been self-organized. "It's not the ideas, it's the execution," he said. "We're not a culture of critique or open dialogue." So people don't feel free to speak openly because of the "subtle culture of coercive positivity."
(HuffPost reached out to Coy for this article, but he declined to be quoted.)
There have been a few Holacracy successes, particularly at smaller companies. The financial services company ArcaTech Systems and the content platform Medium both use Holacracy.
Another startup, the social media management service Buffer, tried to go the same route, but ultimately ditched it after realizing that most people, especially new employees, needed more structure. Buffer co-founder Leo Widrich wrote in a September blog post that "the key realization here was that people by nature have a unique place within Buffer that isn't created equal." This doesn't mean every employee isn't important, Widrich went on. But Buffer found that a hierarchy helped get things done.
"Systems like Holacracy have potential," said Greer, because of the way that people react to hierarchy. She actually likes the idea, in theory. However, she said, research suggests that changes in organizational structure need to be less radical if they are to work.
"Don't throw hierarchy out the door," she said. "It's about trying to find a way to reduce the inequity that goes with it."
UPDATE: Jan. 28 -- On Thursday, HolacracyOne provided the following emailed statement to HuffPost:
Research actually never showed that people need "hierarchy", it showed that they need structure. People often assume that the management hierarchy is the only way to get structure, because they don't know any other way. Holacracy is an alternative way of achieving structure -- a clearer and more flexible one.
The statement also included a link to a 2014 blog post by Olivier Compagne, a partner at HolacracyOne, in which Compagne describes the distinction between hierarchy and structure.
"There's more to Holacracy than just 'no managers,'" Compagne's post reads in part. "Many are surprised to discover that Holacracy provides more structure, fewer places to hide, and requires more rigor, than conventional management hierarchy."