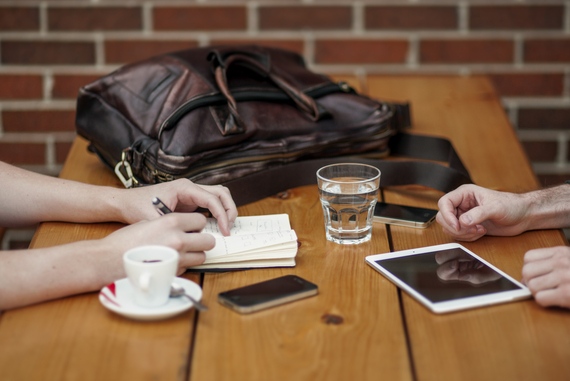 I've learned so many lessons as a freelancer. One of the biggest challenges was setting boundaries and managing expectations with clients. I was so focused on the grind coming out of the gate that I had no idea I needed a welcome packet. I can tell you now that was a big mistake...huge. A welcome packet helps you to gather information, manage expectations and set boundaries with clients.
I can vividly recall a former supervisor telling me, "to be unclear is to be unkind." This is true of any relationship. You can't fault a person for abusing boundaries and expectations they didn't know existed. A welcome packet is a great way to do this. The most successful entrepreneurs and business owners have documents in place early in the process and you should too.
Fortunately, I look at all misunderstandings as a lesson. Several experienced entrepreneurs suggested that I create a welcome packet. This is why it's imperative to have a tribe of like-minded people around you who are further along in their business. They clue you in on these things. I was too busy frolicking in the entrepreneurial land of butterflies and rainbows. The miscommunication with a client brought me back down to earth quickly. As a freelancer, l work with clients with various personality traits. A clear discovery call and on-boarding process put it all on the table.
Why You Need a Welcome Packet
There are many reasons why you need a welcome packet. The biggest reason is to attract the right clients.
Here are other things a welcome packet does:
Create concrete clear, written information the client can refer to throughout the process
Define the scope of work
Let the client know your work hours, contact information and preferred method of contact
Give the client an idea of your workflow process
Invite the client to work with you
State preferred payment methods and arrangements (terms can be explained in further detail in contract)
Include FAQ's that you feel a client may have
Be a predecessor to a contract
You can send your welcome packet before they sign the contract for a sneak peek or you can send it with the contract. It's really up to you and you'll know what's best at that moment.
This due diligence has a number of benefits. It helps clients to drill down even further on their scope of work and gives you an idea of what to expect when working with them. It also eliminates classic scope creep. The client may even find when completing the questionnaire that his/her needs aren't what they thought they were. Don't be surprised if you discover that the client is not a good fit for your business during this process.
It's never too late to put together a set of documents so your clients know what to expect from you. Create a welcome packet that puts everyone's mind at ease. It all starts with clarity.
Remember "to be unclear is to be unkind". Do you have a client welcome packet?
Calling all HuffPost superfans!
Sign up for membership to become a founding member and help shape HuffPost's next chapter